When birds need a home, why not a rustic one? This collection has borrowed ideas from all over the web.
See how I use some quirky rustic paint techniques to make my bird houses really stand out, or not. Camouflaging them to resemble a clump of sticks may just make them the most sought after nesting spots in the neighborhood.
Rustic Paint Techniques - Camouflage Bird Houses
Build a Potting Bench;
Building a potting bench out of twigs and barnboard, or any other kind of recycled lumber, will give your garden something unique;
Build your very own funky potting bench
Earth Day
April 22 is Earth Day - here are some fun and easy ways to help keep the trash out of the landfill and where it belongs - in your garden. You will be surprised to find there are lots of ways to reuse and recycle all kinds of things in the garden.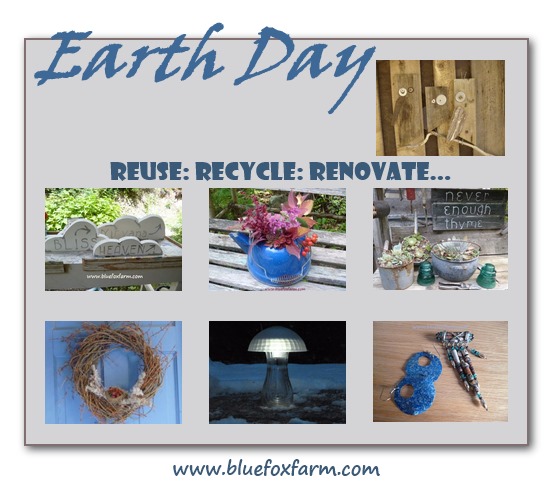 Til then, see you at the farm - Blue Fox Farm

Jacki Cammidge, The Woman of Many Sticks