Custom Search
Rurality Issue 13

September 2014

Jacki Cammidge is a participant in the Amazon Services LLC Associates Program, an affiliate advertising program designed to provide a means for sites to earn advertising fees by advertising and linking to amazon.com.
Fall isn't far off - there is always that little window of time that comes at the end of the summer, usually after a good rainstorm when you know that those warm days will soon end, and autumn is just around the corner.

I find that I get new energy in the fall - the cooler nights mean that it's easier to get to sleep, so you wake in the morning and feel refreshed.  That's when I know that the time is short to get a few things done.

One way I celebrate the turning of the seasons is to refresh and refurbish my garden shed, the Eggporeum. 
This year, it's all about the rich tones of orange and taupe, with the colors of dusk and twilight - purple and mauve.  I've got a new vignette here for the fall, with some grasses and peppers in old enamel ware buckets, along with lots of other rustic and vintage stuff.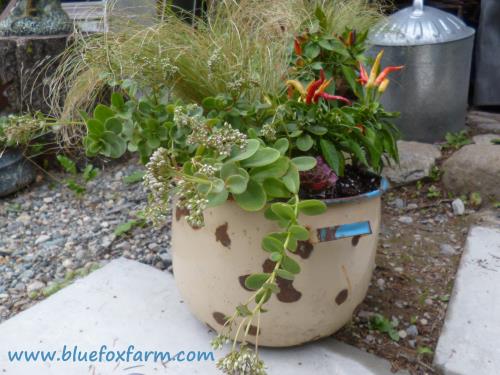 An Autumn Display, starring the Eggporeum...
---
The falling leaves will soon reveal some of my favorite craft materials; twigs.  There are lots of twig crafts that are easy to make to give that flavor of rusticity to your home decor.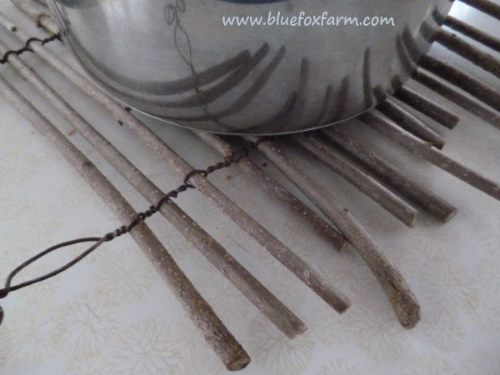 Simple and Easy Twig Craft...
---
I've had some fun with painting garden signs this year; between the rustic garden signs that find homes all over my garden, and the special ones in the shape of clouds, this is something that never gets old.  They're quick to make, and lots of fun for visitors.  Check out these garden sign sayings, and get inspired to paint some for your garden.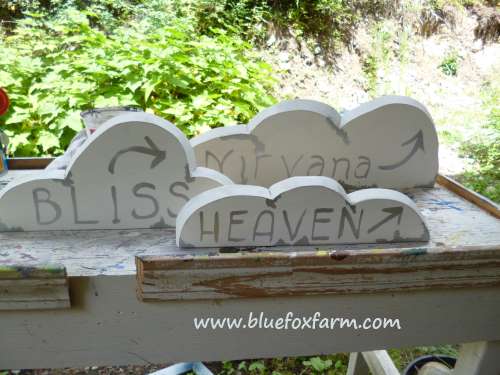 How to Make Cloud Shaped Signs
Now is the perfect time to build something creative and enjoy it before the nights close in and cold weather arrives.

---
I've been making things with twigs for a long time, and it took a while to figure out the quirks of working with a material that is always changing, and has some definite preferences - it is alive, after all.  Buy the book and learn all my tips and tricks for making all kinds of fun garden art with twigs and branches;

Learn how to build your very own
Rustic Furniture and Garden Crafts;
(Click on the picture and buy your download now)

---
Learn what it takes to be creative - we all have the gene but how do we develop it? Get the free guide! Fill in the form below for your copy; (Don't be disappointed - use an email address that will accept the free download - some .aol email addresses won't.  If you don't see your download within a few minutes, try again with another email address - sorry for the bother.)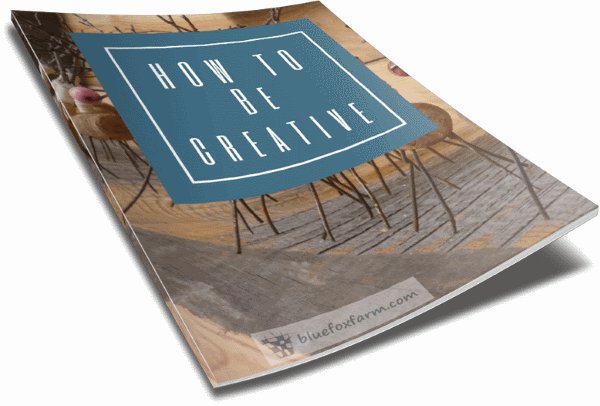 ---