Custom Search
Rurality Newsletter #14

October 2014

Jacki Cammidge is a participant in the Amazon Services LLC Associates Program, an affiliate advertising program designed to provide a means for sites to earn advertising fees by advertising and linking to amazon.com.
Fall is a wonderful time of year - October can be blustery, yet still warm, or rainy and chilly. 
If the frost has hit your garden, that can cause that wonderful phenomenon, Indian Summer. 
The trees turn golden or red, in a good year.  Not so much color in the autumn leaves could be a result of lots of rain, and no cooler temperatures at night.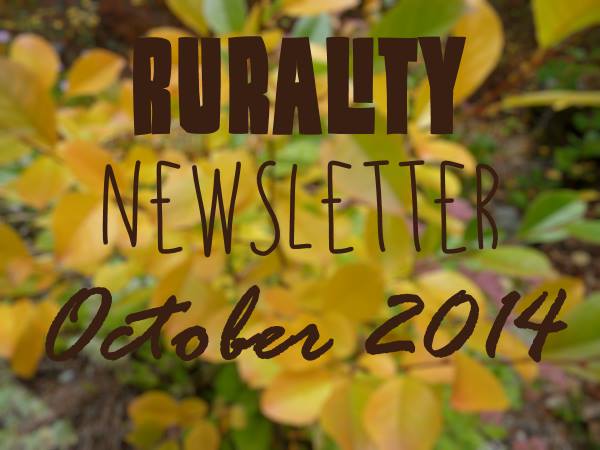 It's been a whole year since we took on our biggest project yet - building our tiny house.  It's important to remember to pace yourself if you take on something like this. 
We didn't, and we're paying for it now with aging bones reminding us that we're not as young as we once were. 
Now it's a case of taking a few weeks to get back to our usual high energy and pain free existence before winter hits.

Here are a few projects that I wanted to share with you;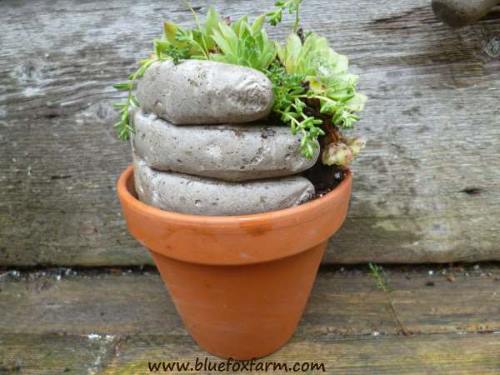 Hypertufa Hands - here, Mommy...these are for you...
This is a project that I originally started a few years ago and finally got around to finishing - they turned out very cute.  I might make a few more now that I'm working on hypertufa projects again. 
The temperatures are perfect for working in my greenhouse, and there is still time to get a few little projects like this done.  They are sometimes a good time filler (or use up a bit of left over hypertufa mix). 

---
I'm working on this project too, trying to make some kind of copy of real driftwood, to plant with my favorite hardy succulents.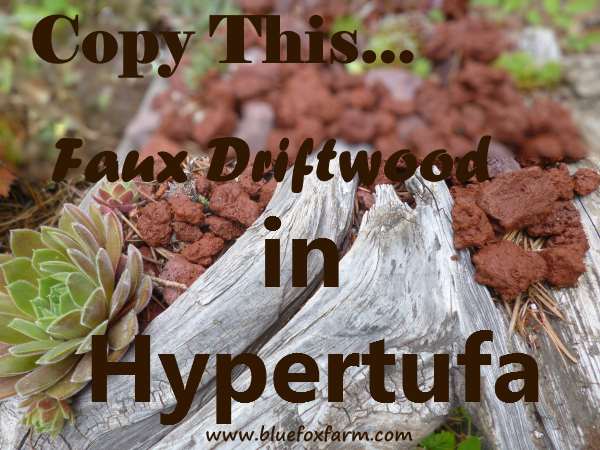 Faux Driftwood Planters
---
Haunting thrift stores and flea markets can be a lot of fun, especially when you walk away with an unexpected treasure.  Here are some of my favorites and what I did with them;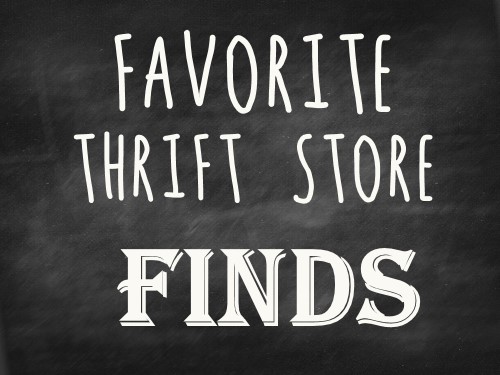 My Favorite Thrift Store Finds
---
And finally, something that isn't hypertufa - weathering wood using a weird combination of ingredients;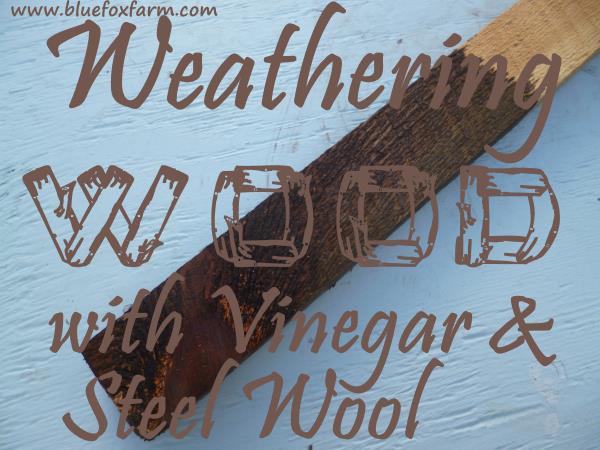 See more about it here...
There are lots of interesting ideas to make rustic crafts look old; this one is a gem of a find, and it's simple too.  Until next time, have fun and stay out of trouble.

---
Learn what it takes to be creative - we all have the gene but how do we develop it? Get the free guide! Fill in the form below for your copy; (Don't be disappointed - use an email address that will accept the free download - some .aol email addresses won't.  If you don't see your download within a few minutes, try again with another email address - sorry for the bother.)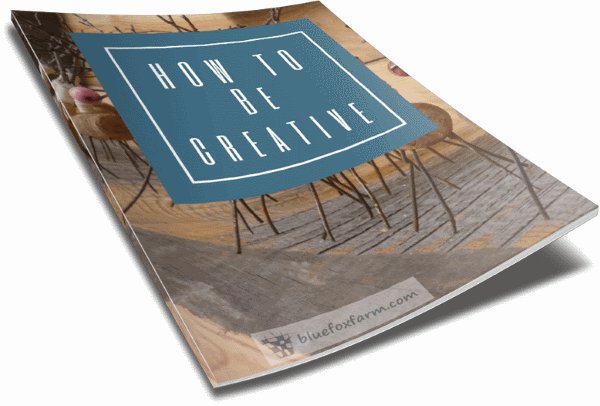 ---