Rurality Newsletter

January 2017

Jacki Cammidge is a participant in the Amazon Services LLC Associates Program, an affiliate advertising program designed to provide a means for sites to earn advertising fees by advertising and linking to amazon.com. Other links on this site may lead to other affiliates that I'm involved with, at no extra cost to you.

There.  Christmas and New Years celebrations are done with.  Time for one last look back at the old year, and then we can leap right into the brand spanking new one.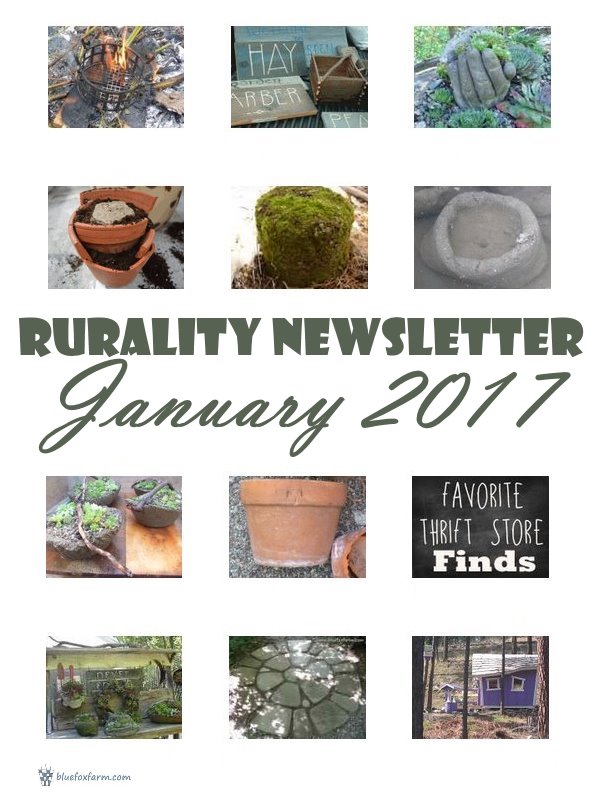 The pages on this site that were the most visited give a picture of the kinds of things that you're interested in. 
I'll try and provide more of them if possible, but I can't promise - some of the most popular pages were a surprise when they went viral.
Obviously, my quirky way of thinking and some of the things I get up to are interesting to you, and many others. Stick around - there's more of that coming up in the new year.

Here are twelve of the most popular pages from 2016 - visit and enjoy!

---
So that's it for this issue of Rurality.  I hope you've got some inspiration for your next project from what I've been doing. Still wanting more?  Join my Facebook group especially for those that want inspiration, or want to brag about their own projects here; Rustic and Succulents DIY Group.

---