Custom Search
Rustic Crafts Paint Techniques E-Book

Paint some rustic garden signs today...

Jacki Cammidge is a participant in the Amazon Services LLC Associates Program, an affiliate advertising program designed to provide a means for sites to earn advertising fees by advertising and linking to amazon.com. Other links on this site may lead to other affiliates that I'm involved with, at no extra cost to you.

Painting your own whimsical and witty garden signs is a lot of fun; learn some interesting techniques and make your very own unique signage, then use those methods to paint other funky garden stuff.

What does this book contain? 
Step by step instructions for your craft, from choosing the right piece of lumber, sanding and preparation, to how to mix the colors you want from some basic primary colors to exactly how to paint the piece; these techniques aren't difficult; you can do it.
Learn which tools and supplies you absolutely must have, and which are optional; don't waste money on something you may not use.  You might be surprised which tools and supplies get used the most in my paintings.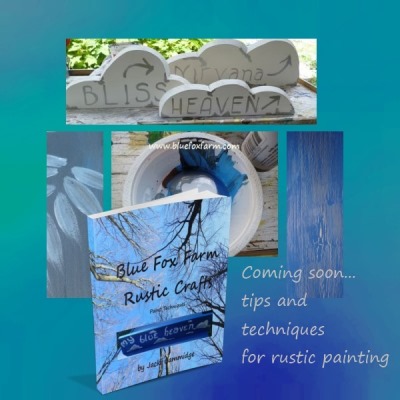 Pictures illustrate each step; many people are visual learners, myself included.  I like lots of detailed photographs; if this sounds like you, this book will really appeal.  I've had a lot of fun making my own garden signs; join in and get started; your garden needs more signs!
Sign up for the Rurality Newsletter, and a special announcement will go out as soon as it's ready - won't be long now!

---

---
Learn what it takes to be creative - we all have the gene but how do we develop it? Get the free guide! Fill in the form below for your copy; (Don't be disappointed - use an email address that will accept the free download - some .aol email addresses won't.  If you don't see your download within a few minutes, try again with another email address - sorry for the bother.)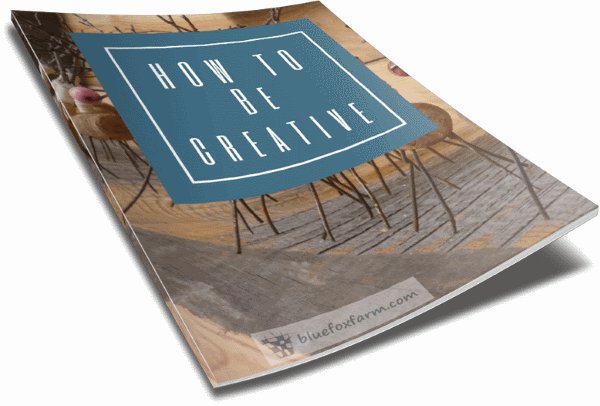 ---