If the weather is awful and you need some indoor projects, here are a few to start with.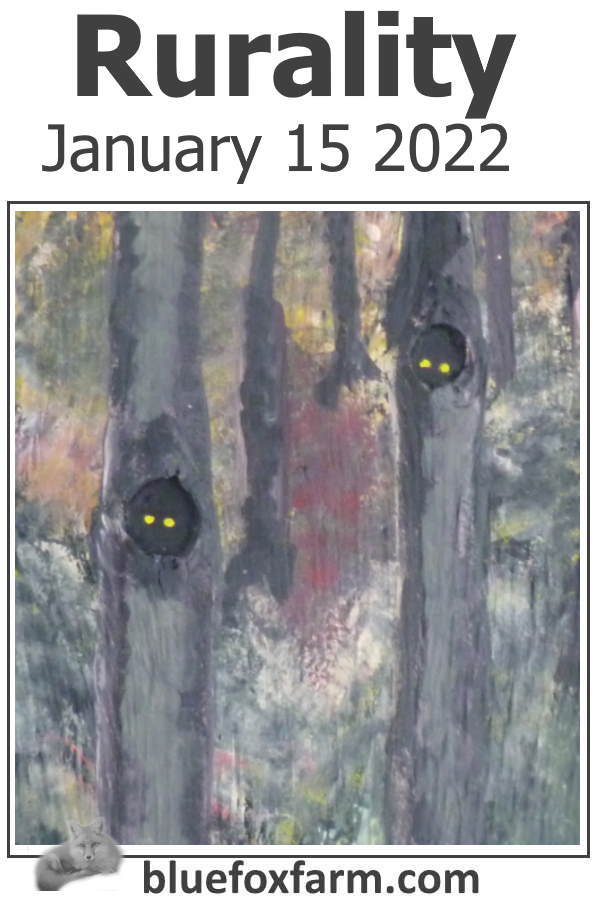 ---
Starting with the project that will make the most mess - making a terracotta fairy garden. You'll need a place to work where it won't matter, or one where it will be easy to clean up. Remember your safety gear - those shards can fly!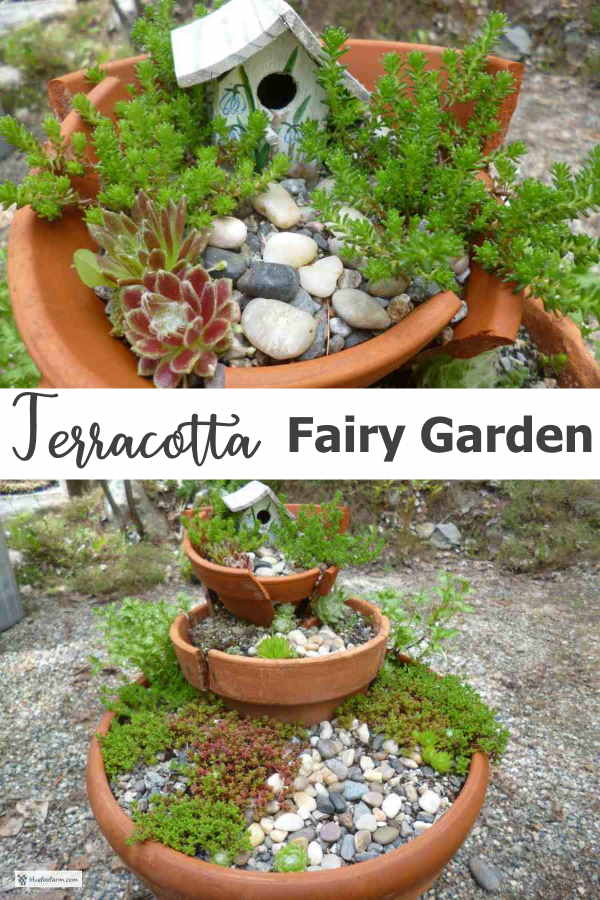 ---
Painting is so therapeutic, and even though it's a bit messy, you can keep your area clean with a drop cloth, a piece of plastic, or even some old newspapers.

I used plywood as the background to paint these trees, and the holes from where the knots were make great texture and nesting holes for owls.
---
This next project makes the least mess of all. There are no shards of terracotta, no drips of paint, just simple enjoyment.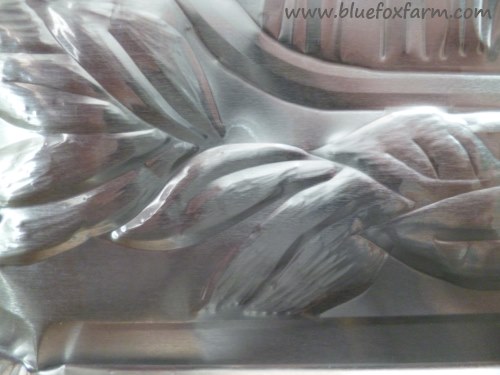 ---
---
Want even more inspiration? Visit the Rustic Garden Art DIY Blog for all updated and new pages on the website.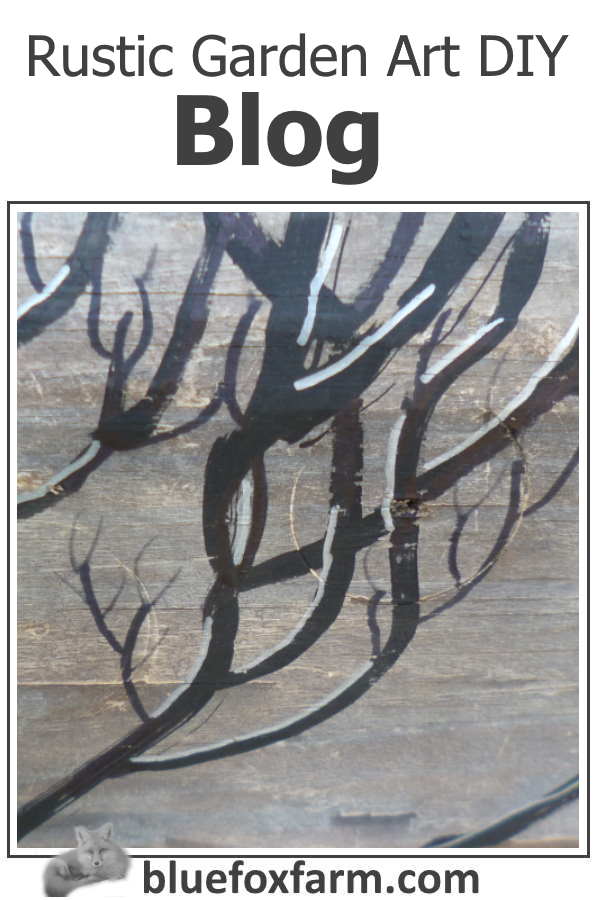 ---
I hope you've enjoyed this issue of Rurality Newsletter. Now get crafting!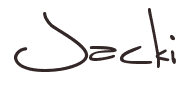 contact.html