Now that we're all settled in to our new home by the river in town, it's back to work. There isn't room to do all the crafty stuff I used to, but that doesn't mean it's all been quiet around here.
November 3 2022
---
Going down to the river to sit awhile has been the most awesome experience - no wonder people like to live near a river or body of water. The fish jump, the deer cross over to the other side, and hawks perch in the tall trees waiting for their prey.
---
I no longer have the jam to do long shifts of production in the crafting arena. I'm lucky to snatch a few minutes here and there, without tiring myself out too much.

Having a chronic autoimmunity tends to diminish your energy, and it's important to listen to your body - working past that point of neural edge is not the way. Short bursts of creativity that you can put away (or leave in place) is best.

Some of the best crafts for me are small, easy projects, such as primitive christmas decor . Many of these kinds of crafts are a quick win. If you need inspiration, Pinterest is a great place to start.
---
Don't forget; if you have questions about any rustic craft that I might be able to help you with, ask away! Reply to this email, or use the contact link in the footer of every page on this site. Want even more inspiration? Visit the Rustic Garden Art DIY Blog for all updated and new pages on the website.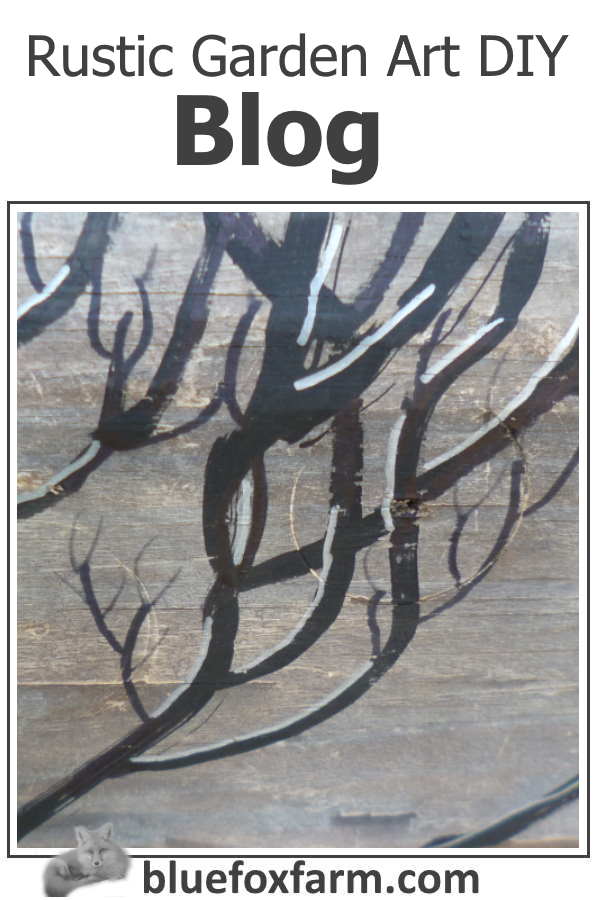 ---
I hope you've enjoyed this issue of Rurality Newsletter. Now get crafting!