My three month trek across the entire continent has ended happily, and we are now in our new home in Prince Edward Island, or PEI to Islanders. There are many crafts to explore, and lots of beaches to visit.
September 7 2023
I'll be writing about some of the adventures we had along the way across this fabulous, friendly country of ours, so watch for that. Getting settled in our new home, and, of course, setting up a craft area to work in, is our first priority. Blue Fox Rustic on Facebook to see what's up there. I hope your spring is going well, and you'll have some great rustic crafts to share. Stay busy!
---
If you have some plans for the spring and summer ahead, I hope you'll share them and your inspiration.

Share it on the rustic crafts page - scroll down to the bottom of the page, where you'll find a place to write your story and add up to four pictures of your project.
---
Don't forget; if you have questions about any rustic craft that I might be able to help you with, ask away! Reply to this email, or use the contact link in the footer of every page on this site. Want even more inspiration? Visit the Rustic Garden Art DIY Blog for all updated and new pages on the website.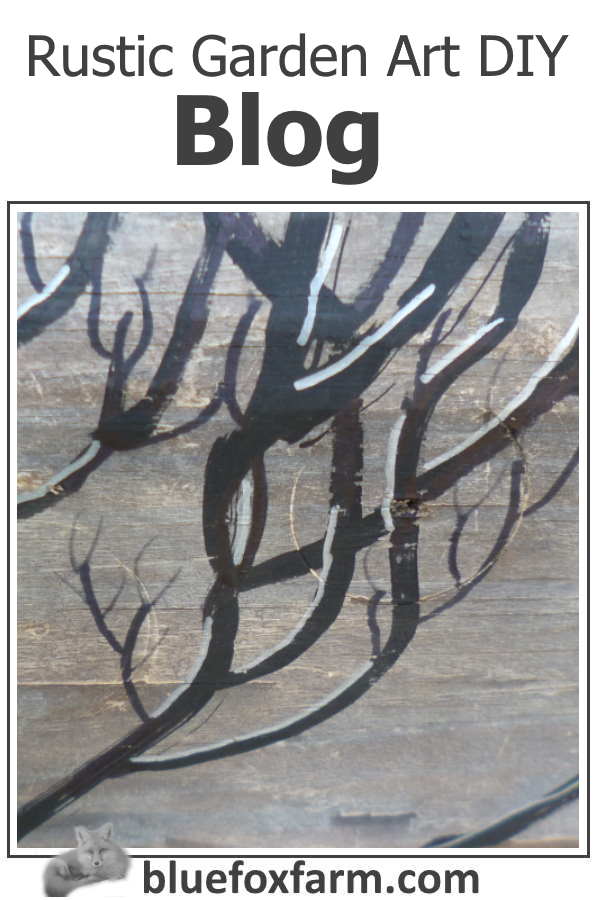 ---
I hope you've enjoyed this issue of Rurality Newsletter. Now get crafting!