This is a good time of year to really think hard on the direction to take; it's not quite spring, and there is time right now.
February 15 2023
---
I'm in a state of limbo right now, after great plans to move last fall. We ended up renting a little house on a farm by the river, which worked well for the fall when I could go and sit by the rushing stream and think. Since the colder weather, it's hard to get outside.

One thing I like to do is check out vintage finds at thrift stores, garage sales and flea markets. Here are a few of my favorite thrift store finds.
---
Planning ahead, we'll be moving in the spring, when the weather warms up but before the heat of summer. I'm hoping to be settled in our new home and doing some projects soon - one thing I'll be making is some twig trellises, and driftwood window boxes for Nasturtiums to grow in if there's time.

Stay tuned!
---
Do you have something on the go? I'd love to see what you're up to.

Whatever your project, feel free to share it on the rustic crafts page - scroll down to the bottom of the page, where you'll find a place to write your story and add up to four pictures of your project.
---
Don't forget; if you have questions about any rustic craft that I might be able to help you with, ask away! Reply to this email, or use the contact link in the footer of every page on this site. Want even more inspiration? Visit the Rustic Garden Art DIY Blog for all updated and new pages on the website.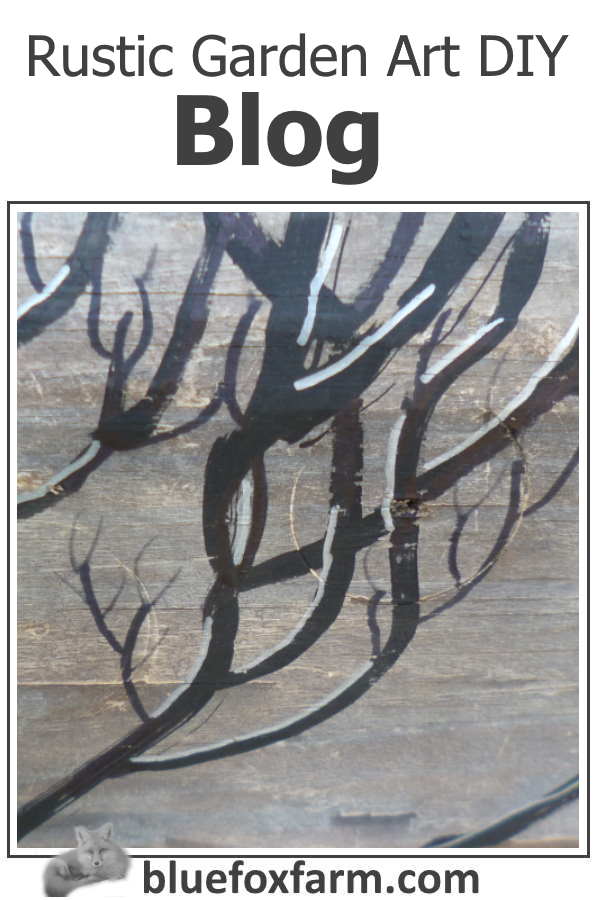 ---
I hope you've enjoyed this issue of Rurality Newsletter. Now get crafting!