The days are noticeably longer these days - it's creeping towards summer now!
March 1 2023
---
Sorting through all the things I've collected over the past few months, intending to do some crafting, has honed my sense of discernment. I now have to decide if I truly will ever use that staple gun I bought, or if I should sell it on to someone who will use it.

The plan was to recover some old chairs and put more stuffing in the seats, but time is racing away and I really need to put my energies into getting ready for a move, not procrastinating!

One of my planned projects is to make some driftwood window boxes with the intention of planting them with nasturtium seeds that I saved last summer. Chasing down the driftwood will be the most fun, I think.
---
If you have some plans for the spring and summer ahead, I hope you'll share them and your inspiration.

Share it on the rustic crafts page - scroll down to the bottom of the page, where you'll find a place to write your story and add up to four pictures of your project.
---
Don't forget; if you have questions about any rustic craft that I might be able to help you with, ask away! Reply to this email, or use the contact link in the footer of every page on this site. Want even more inspiration? Visit the Rustic Garden Art DIY Blog for all updated and new pages on the website.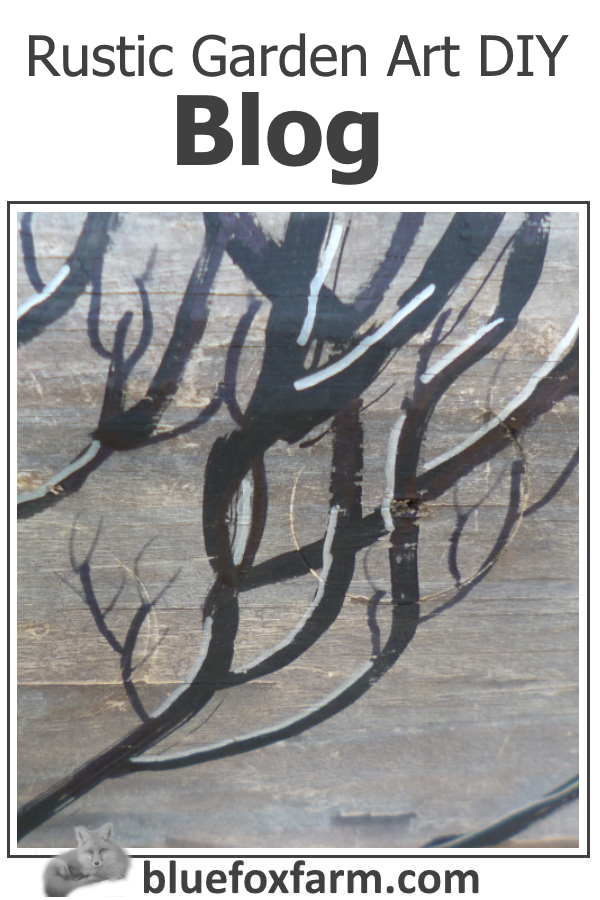 ---
I hope you've enjoyed this issue of Rurality Newsletter. Now get crafting!