The leaves are popping open, the river is gushing and things are moving along - in my vicinity, garage sales and yard sale signs are a common sight.
May 1 2023
On weekends in the spring, this is the ideal time to get out there to pick up some yard sale treasures to use as-is, or develop into some fabulous decor. I have a thing for wheelbarrows, old garden tools, and bird houses. The spring is the time to find all those objects.

One of my favorite finds was a series of saw blades, ranging in size from Skil saw to sawmill size, around two feet across. The hole in the middle fit a clay pot perfectly, for a very cute patio table. Others became a celestial display, on the side of a shed. They resemble stars and planets. If they're rusty, so much the better.
---
If you have some plans for the spring and summer ahead, I hope you'll share them and your inspiration.

Share it on the rustic crafts page - scroll down to the bottom of the page, where you'll find a place to write your story and add up to four pictures of your project.
---
Don't forget; if you have questions about any rustic craft that I might be able to help you with, ask away! Reply to this email, or use the contact link in the footer of every page on this site. Want even more inspiration? Visit the Rustic Garden Art DIY Blog for all updated and new pages on the website.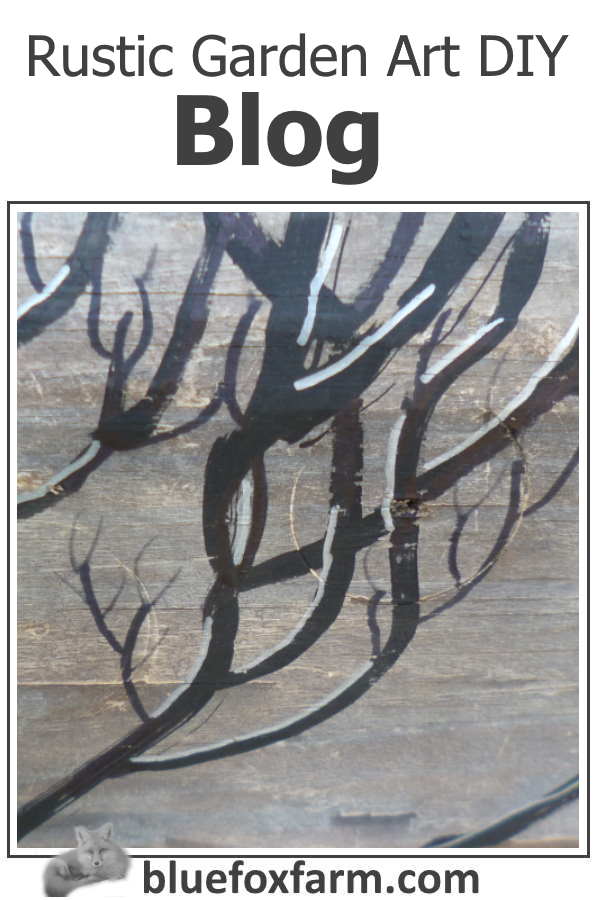 ---
I hope you've enjoyed this issue of Rurality Newsletter. Now get crafting!