Yard Sale Treasures

More Hoarded Gems

People hang on to the strangest things, and collect more of them.  When the time finally comes, they flog them all at a yard sale, a garage sale, or just donate the whole works to the thrift store.

That's where we come in. 
Seeing things with new eyes, with different ideas on how to make them into something beautiful, and without the sentimental attachment to them, we can buy them for a few dollars with a clear conscience.

There are so many tkochtes and trinkets, broken bits of trim and spindles, and memorabilia that people have saved for years, only to give them away or sell them for pennies on the dollar.
Whatever catches your eye, look closely at it - ask yourself; does this bring me joy?  Will it add to my life, and be useful/beautiful or can it be combined with other pieces in my collection to be more than the sum of its parts?
You can make a simple display to show off the special treasures you find at yard sales in a bowl, make old dishes into fantastic garden totems, or use old windows as a backdrop for antique bottles, or just put things in a grouping on a shelf.

Going to yard sales it's always good to be prepared to be surprised.  Things that people sell are never what you expect. Keep your eyes peeled for deals!

Learn what it takes to be creative - we all have the gene but how do we develop it? Get the free guide! Fill in the form below for your copy; (Don't be disappointed - use an email address that will accept the free download - some .aol email addresses won't.  If you don't see your download within a few minutes, try again with another email address - sorry for the bother.)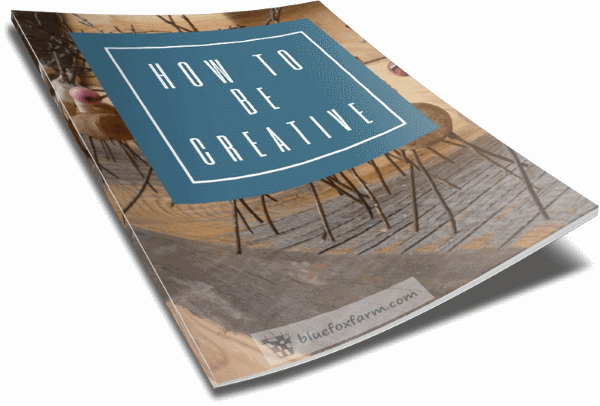 ---