Twig Lattice Fence

Make a Diagonal Lattice Fence from Twigs and Branches

Make a unique twig lattice fence by either pre-building panels and inserting them into spaced fence posts, or using the two wire method of fence building.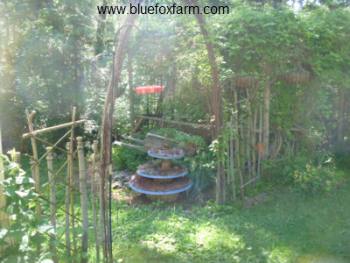 Rustic Twig Garden Arch flanked by Twig Lattice Fence panels

Then the lattice is built by attaching the diagonally crossing twigs to both wires. See the page on Wire Techniques for Crafts for some tips on how to recycle wire for this project.
See the pages on Twig Picket Fences and Twig Palisade Fences for some ideas of how to install the two horizontal wires. For twig lattice fences, instead of being upright, the twigs are place diagonally, and are attached together where they cross on the top and bottom wires.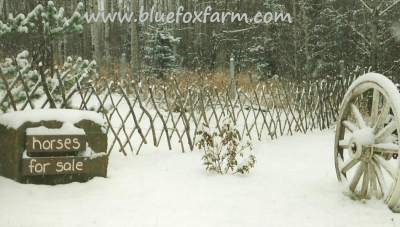 Two wire method of Lattice Fencing; the two wires are strung between two trees or poles, and the diagonal twigs are wired on.

You can also make twig lattice fences in panels, using larger branches to make a square or rectangular frame, with the smaller twigs attached diagonally.
This is a great technique to use to add some height to an existing fence. Use the same measurements to make your lattice panels as the original fence, or split the measurement in two and make more than one twig lattice panel for each length.
A picture tells a thousand words – here is a picture essay on how to build a twig lattice panel:
| | | |
| --- | --- | --- |
| Assembling the twigs | The layout of the frames | Cutting the diagonals |
| | | |
| --- | --- | --- |
| Spacing the diagonals... | ...and nailing them in place | ...and finally, wiring the panel in place. |
---