Curing Hypertufa

Don't mess up your garden art diy now!

Jacki Cammidge is a participant in the Amazon Services LLC Associates Program, an affiliate advertising program designed to provide a means for sites to earn advertising fees by advertising and linking to amazon.com. Other links on this site may lead to other affiliates that I'm involved with, at no extra cost to you.

There are several ways of curing hypertufa.
The different methods all achieve one end – slow drying of the mixture from a mud like consistency to a hard and weatherproof material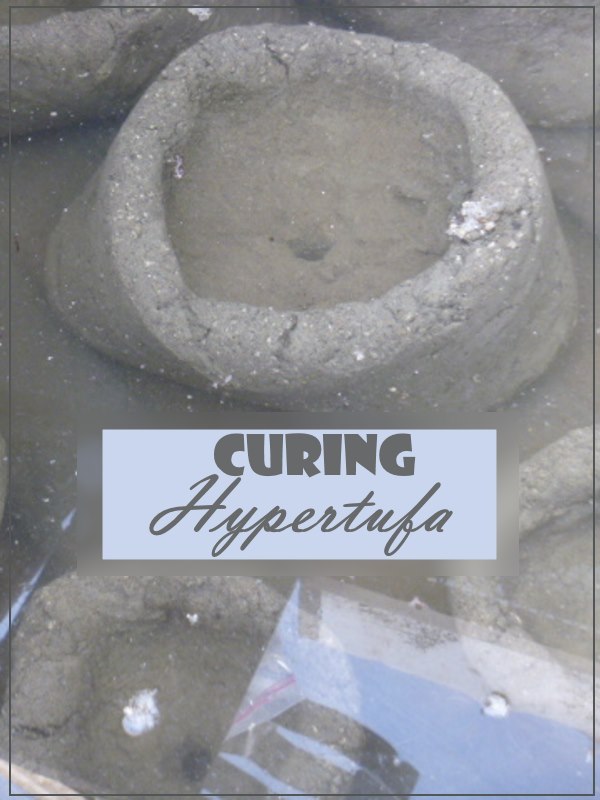 Slow and steady is the mantra – speed of drying will only make the item brittle and possibly crack in ways that are not salvageable.
How disappointing that would be if your unique garden art fell apart!
Once completely dry and cured, the item will be strong and impervious to moisture.
Here's How to Cure Hypertufa:

In many cases, simply wrapping plastic film around and over the object will enable it to dry slowly, but in excessive heat and dry conditions something more is needed.
Damp canvas or burlap will hold in the moisture allowing the piece to dry slowly.
Always keep the pots in the shade, as the uneven heat from direct sunlight will crack the item for certain, even under plastic wrap.
Some hypertufarists use a water bath to cure smaller pieces, by immersing them in a bucket of clean water for up to two weeks or longer.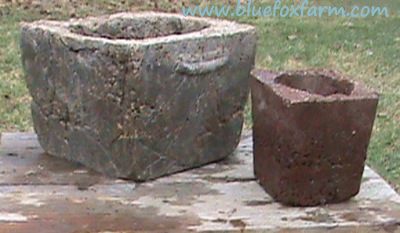 Once the pots are dry enough to handle and can be easily removed from the mold, use this method for small pots.
Brush the outside of the item to make it appear rustic and aged, and then place it carefully in the water bath.
To age your hypertufa project and give it that antique appearance, look at the page on how to make hypertufa look old.