It's All Rustic, All Day Long
at Blue Fox Farm
Intrigued by flea market finds, and what you could potentially use them for?  Me too - here's a few of mine along with some of the other crafts that fascinate and enthrall me:

Nature adds some joy to her creations...
Are you a Junk Gardener? 
If you appreciate weathered old barnboards sprinkled with some rustic salvage, twigs, painted in a shabby chic and primitive style along with a smattering of rust you just might be one.

If you're finding the thought of rural living more and more appealing, and frugality is your middle name, stick around and find out more about how to decorate your garden with natural and found materials.

A simpler lifestyle has appealed to many people all over the globe;

The simplicity appeals to their inner soul; rustic crafts satisfy their creative side.

Collecting funky old stuff and displaying it in vignettes around your garden adds a rural charm, even if you live right in the middle of a city.  Don't let geography stand in your way - show your country heart.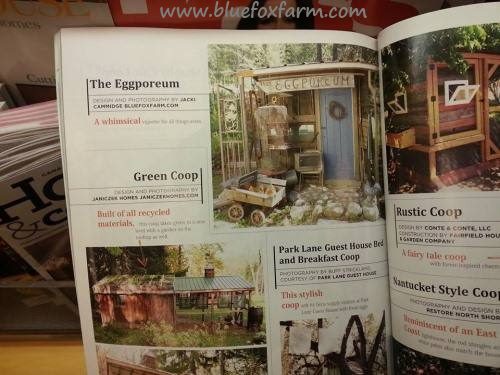 The Eggporeum is in Print!
When you have access to twigs of shrubs and trees that grow in your neighborhood, you'll be amazed at the rustic crafts you can make from simple clippings and branches.

Find driftwood from ocean and lakeside beaches to use in garden crafts.

Salvage old rusty farm implements and household items from abandoned farmsteads.

Recycle old out-of-style junk from garage sales to create funky and rustic crafts.
Scrounging or Junquing are no longer bad words, but a source of pride when you can take an unwanted item and make it into something beautiful and unique.
Hypertufa is a strange and exciting material; learn how to make lots of interesting plant pots, containers and garden art.

Click on the thumbnails below for more on some of the unique rustic crafts and garden art you can learn to make here:

With a renewed interest in repurposing, recycling and reusing, rustic crafts are the perfect place to use worn out and tired old things, giving them a new lease on life in your garden or home.

Garage sales, yard sales, thrift stores, estate sales, auctions and flea markets – you can always find something if you keep your imagination active and searching.

How do I use these strange and wonderful thrifty treasures?

Displays of succulent plants and xeric demonstration gardens are the perfect place to show off my creations of rustic crafts, twig fences and handmade garden art and sculptures.

Find out more about me and my strange obsession with rustic crafts, twigs and salvage.

Like Blue Fox Rustic on Facebook and sign up for Rurality newsletter - find the sign up box in the right hand side of this page.

Enjoy your visit to Blue Fox Farm and come back often to see what's new - see you here next time!