Old Window Vignette

Can you spot the Faux Driftwood?

No, it's not the gorgeous twisty piece in the front of the display.  The little shelf is made from cedar boards, which are weathered in a fun and interesting technique using vinegar and steel wool.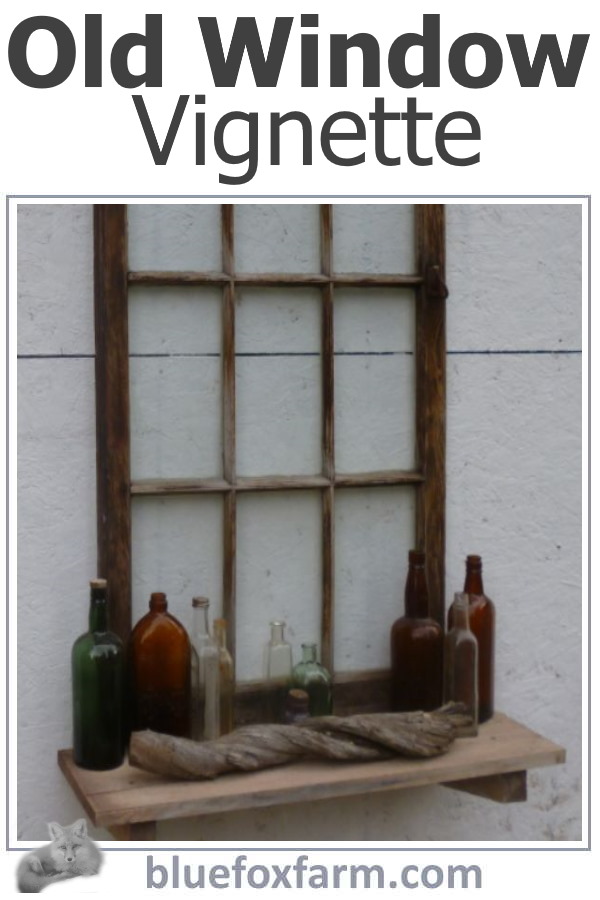 If this sounds odd, just try and it and you'll be convinced that it's the best way to get an aged patina on your crafts in no time at all.
The bottles are not all antique, but most of them are vintage.  Even though some are chipped and have other damage, for this use, that's acceptable.
The one that's almost hidden and a beautiful amethyst color is one of the oldest ones - that's a sign of age, and it's caused by a certain chemical reaction of one of the ingredients in the original mixture that went into the glass.

The vintage window is one of a pair.  The other one is in rough shape, and needs work to get it able to withstand being used for a display of this kind.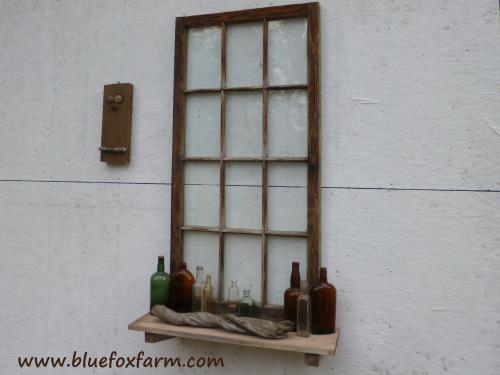 The owl is actually a Mason Bee House, one of several that I have around the place.  The shed is one we built as a storage shed, and it looked a little lonely without a display to brighten it up. 
Now Bliss is just as beautiful as the other sheds on the property.

See all kinds of other junk gardening ideas here.

Learn what it takes to be creative - we all have the gene but how do we develop it? Get the free guide!
Fill in the form below for your copy;
(Don't be disappointed - use an email address that will accept the free download - some .aol email addresses won't. 
If you don't see your download within a few minutes, try again with another email address - sorry for the bother.)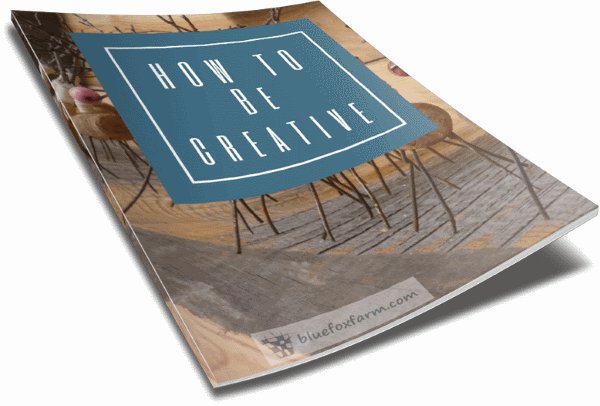 ---