Wildcrafting
The Dream Alternate Lifestyle

The alternate lifestyle of wildcrafting is something that few people have heard about.
In some areas, it's a common occurrence for First Nations people to move nomadically to the wild places to collect mushrooms in season.
These are not the only ones to find the wildcrafting lifestyle to their liking.
In an anthropological sense, we're all hunter gatherers at heart, with the urge to move and find adventure in far off places.
If you could make a living at it, wouldn't that be great?
The typical things wildcrafters are looking for are those things that are seasonal in nature and ephemeral, such as mushrooms.
The need for communication with someone who is scouting for these items and can tell you when they're at their peak is essential.
If you're fortunate to be living a rustic lifestyle already, wildcrafting is simply another aspect of that.
Gleaning the products that nature conveniently provides and that the public requires, in the way of high end restaurants in urban areas can be a fairly lucrative and satisfying way of making a living.
Collecting fiddle head ferns, mushrooms, herbs and other natural foods growing wild especially for medicinal uses or as a delicacy are the perfect way to have some seasonal income, leaving you free for other pursuits for the rest of the seasons.
Whether you're collecting for your own use, gleaning medicinal plants or supplies for your kitchen, or gathering to sell them, wildcrafting supplements your larder or your income.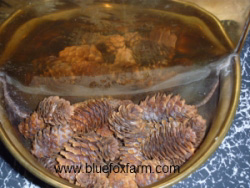 Craft supplies are also an important wildcrafting harvest.
Pine cones, twigs and birds nests can be found in wild places, as well as bark for bird houses, seed pods and other natural items.
If you're a wildcrafter using the abundance of nature for creating unique and unusual crafts, or you want to buy wildcrafted items, add your name to the wildcrafting directory below.
If you want others to contact you, please combat spam and put your email in this format; your name [at] the domain.  Leaving spaces and omitting the @ symbol makes it more difficult for bots to find live email addresses!

Joining is free - get on board the wildcrafting train.
Are you a wildcrafter looking for work, or to connect with other wildcrafters in your area?
Contact buyers, other wildcrafters, or share your knowledge about wildcrafting. If you want to connect with others, please make sure you have some way to contact you - an email address should be in this format; your-name (at) the-domain.com to foil spam bots. Don't worry; if you don't know how to do this, it will be changed for you before publishing.

Please indicate your geographic area!
Meet Other Wildcrafters here...
...see what they have to say about their experiences, hints and tips...

---
Learn what it takes to be creative - we all have the gene but how do we develop it? Get the free guide!
Fill in the form below for your copy;
(Don't be disappointed - use an email address that will accept the free download - some .aol email addresses won't. 
If you don't see your download within a few minutes, try again with another email address - sorry for the bother.)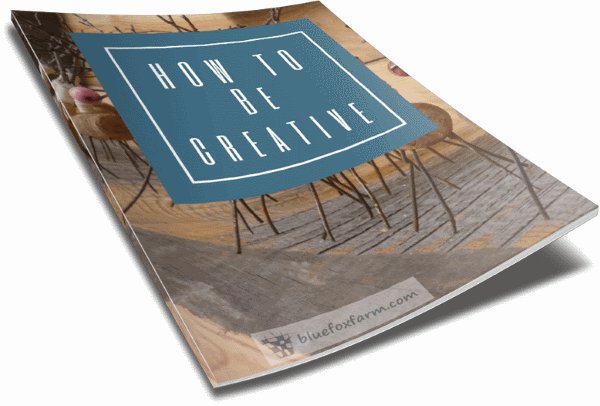 ---