A Bit About Me;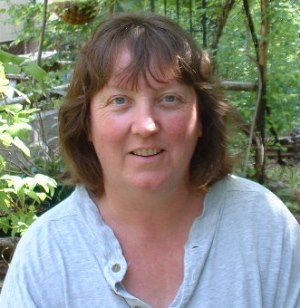 I'm interested in working with brands who focus on gardening or diy crafts. 
As a Certified Horticulturist there are many topics that come up again and again; I like to help people determine what's wrong with their plant, help create a garden that they see in their mind, or just spark that creative urge.
I've been gardening almost as long as I can remember, and crafting for about half that time, so I know that you'll never run out of ideas as long as the pump is primed; that is my function, to get the inspiration flowing.

---
Opportunities that I would be interested in collaborating on are sponsored posts, guest posting on your site, or advertising.
The kinds of posts that would most suit me would be on garden topics, diy or craft tutorials.

Pricing Guidelines

Contact me for pricing guidelines on guest posting or sponsored posts, as these will vary depending on your requirements. 

---
Here are my prices for ads on this site; these will be in the right hand column, and 250 pixels square. Send me your advertising copy and I can edit it to fit for you, no extra charge.

Other sizes are available, to suit your needs.
A larger banner in the content column below the fold can be placed on individual pages, or all pages except the home page.
You can also sponsor the entire site, in which case your name and logo will be placed in a prominent place above the fold.  Let's discuss it!

Looking forward to working with you.