Upcycled Buffet

A Tired Little Dining Room Buffet gets a new lease on life...

Another great find from the recycle center - obviously, you need to look deeper than the initial view.  This had been used as a cat den, and was scratched in one corner, and a tacky curtain had been stapled on - horrors!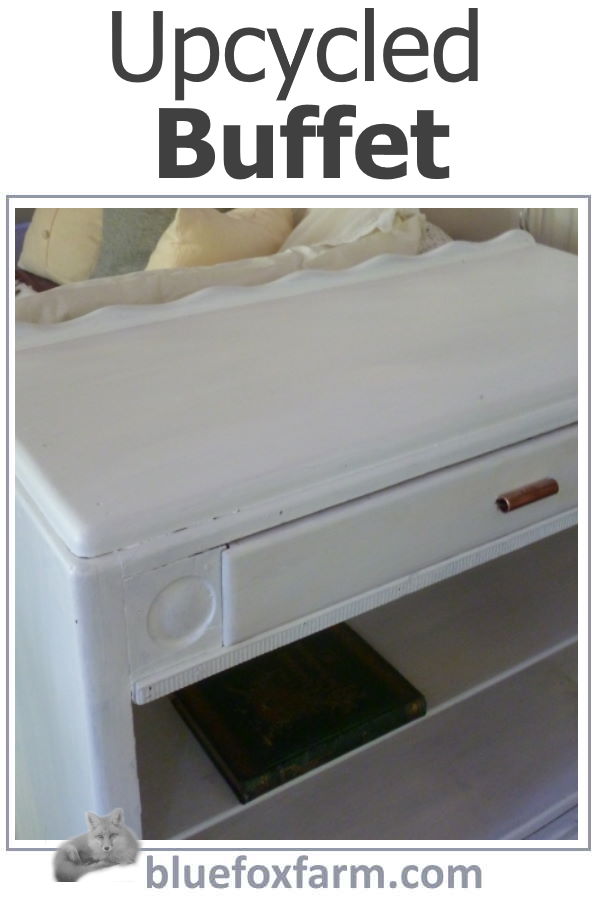 Jacki Cammidge is a participant in the Amazon Services LLC Associates Program, an affiliate advertising program designed to provide a means for sites to earn advertising fees by advertising and linking to amazon.com. Other links on this site may lead to other affiliates that I'm involved with, at no extra cost to you.

Learning how to see past those kinds of first impressions is important if you want to find funky furniture to refinish. 
Luckily, the biggest problems are easy to fix with a bit of glue, a couple of tiny nails and some stripper.

When it came to this buffet, all the outdated hardware was removed, and the trim was reapplied with glue and small nails. 
This dentil molding is typical of these little pieces of furniture, and I love it. 
Two coats of my favorite interior velvet finish latex paint gives it good coverage over the purple. You can't go wrong with white, you can leave it as-is for a durable finish, or sand off some corners for a distressed look.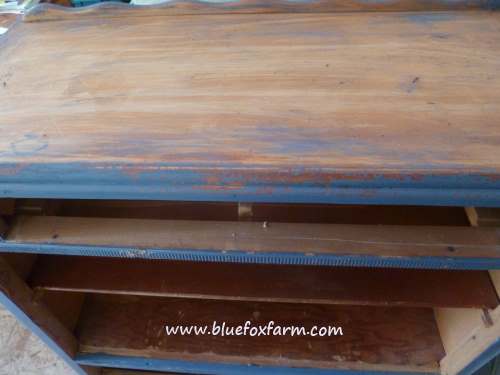 The drawers were taken out and lubricated with soap to stop them from sticking. 
Used in combination with the upcycled day bed, this forms the head board part of it, and is valuable added storage.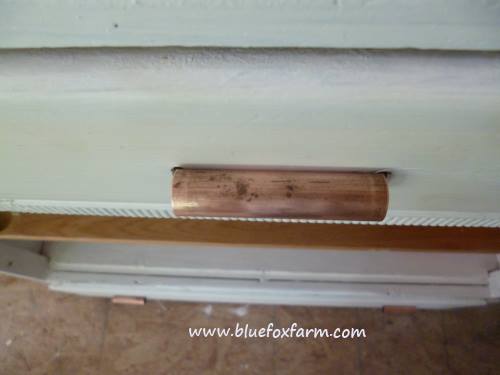 The hardware is made from copper pipe; see the tutorial here.

For a few years we used this for a television stand, with room for extra batteries and remotes in the drawer and other accessories in the cubby below.  DVD's and videos fit in there perfectly, but it would also be a good place for a cat cushion, which is what it seems to have been used for previously. 
There are so many options with this type of vintage furniture piece. Never pass them up if you see them on the side of the road or at a yard sale - even if you don't have a use for them immediately, they often fit right in at a later date.

Learn what it takes to be creative - we all have the gene but how do we develop it? Get the free guide!
Fill in the form below for your copy;
(Don't be disappointed - use an email address that will accept the free download - some .aol email addresses won't. 
If you don't see your download within a few minutes, try again with another email address - sorry for the bother.)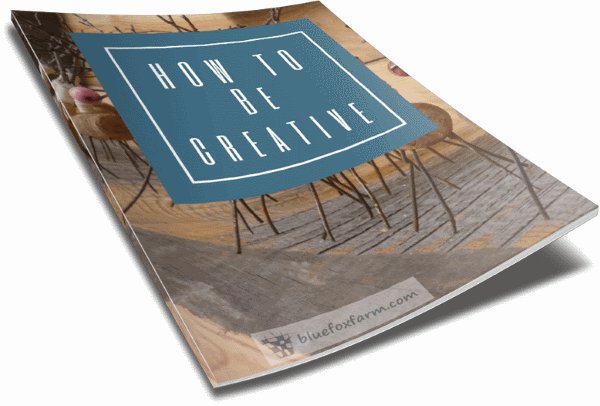 ---