Christmas Craft Ice Luminaires
by Jacki
(Grand Forks, B.C.)
This was pure serendipity - I accidentally left the water buckets to catch water dripping from the eaves and then the temperature dropped. I figured my buckets would be toast and the bottoms would split, and all kinds of dread results from leaving the water to freeze in them.

Luckily, the weather warmed up, and the buckets broke free, and to my surprise, this is the result. Beautiful, ice luminaires to light the way on a dark night.

The trick would be to judge the thickness of the ice before they completely freeze through to the middle. Then, to be able to turn them out like a jello mold and not break them. If the weather stays below freezing, these should stay good until the final thaw in the spring.

These are 20 liter (five gallon) buckets, but you could use pretty much any size at all for a different look - smaller ones for on your steps, larger ones for a really big impact to light the way along the driveway, and tiny ones to sit on the table at a campfire.

Join in and write your own page! It's easy to do. How? Simply click here to return to Rustic Christmas.
Learn what it takes to be creative - we all have the gene but how do we develop it? Get the free guide!
Fill in the form below for your copy;
(Don't be disappointed - use an email address that will accept the free download - some .aol email addresses won't. 
If you don't see your download within a few minutes, try again with another email address - sorry for the bother.)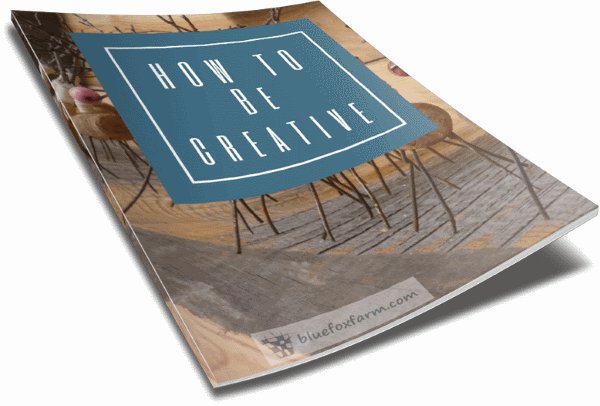 ---