Holiday Decorating Ideas

Rustic Country meets Christmas

Holiday decorating ideas can run the gamut from eclectic - a collection of antique toys displayed on the mantle, or vintage glass baubles in the shape of pine cones, bells or icicles in a bowl or basket...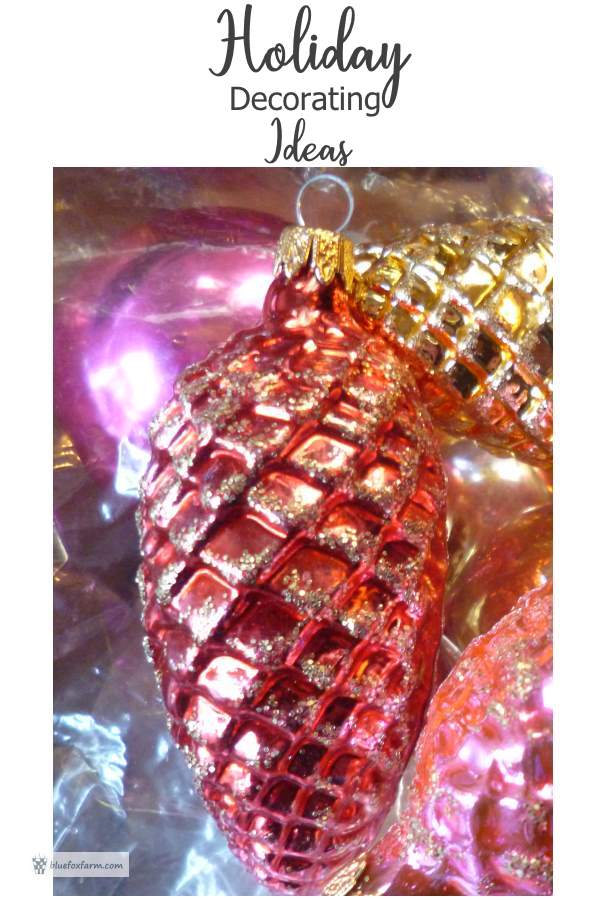 ...to fresh cut evergreen branches and berried shrubs accented with found natural accents like tiny birds' nests, seed pods and nuts, or antlers wildcrafted on walks in the woods made into rustic Christmas trees or wreaths.
Driftwood, barn board and moss also play an important role in your Christmas cabin décor.
Plaid or tartan in reds and greens, burlap ribbon and rustic garlands and swags made from patchwork pieces or yarn, embellished with cranberries, popped corn, tiny dried corn cobs or nuts.
Make your Christmas decorating stand out from the commonplace.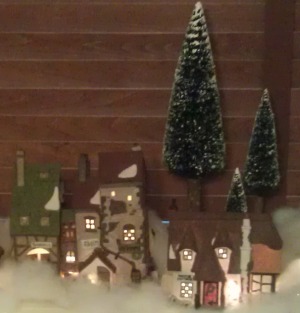 Pine cones, those intricate and evocative natural materials are easily gleaned from the forest and placed in a rustic basket for a quick and easy display or centerpiece.

Most rustic Christmas ideas include some element of fragrance, from the boughs of trees cut fresh from the outdoors, to scented candles, to pot pourri and oranges studded with whole cloves.
Somehow, this important part of creating a nostalgic Christmas is sometimes overlooked.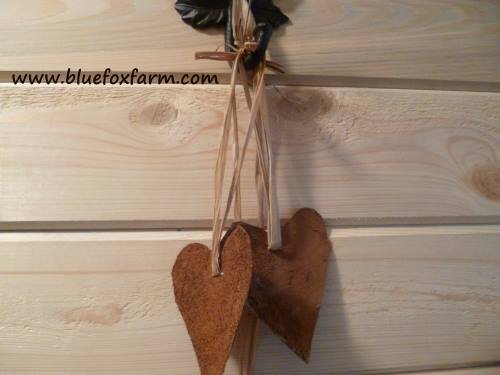 Grubby prim hearts are a way to add the scent of cinnamon to your home too.
Outdoors, the fun doesn't have to stop; Christmas lawn ornaments like twig deer stand watch over the garden, sprinkled with tiny fairy lights.
An archway of twigs accents a gate, making a magical entry way - spark it up with LED lights.

Rustic wreaths made from grapevines twined together, whimsically adorned with some tiny fungus birds, or even a paper wasps nest adds a special country touch.
Share your Rustic Christmas Ornaments here; tell us about your fondest memories of making country Christmas ornaments, rustic picture frames from twigs to display a special picture, or other special creations from natural or found objects;
What's your favorite Rustic Christmas Ornament, or special Country Christmas Decorating Idea?
Poignant; nostalgic; romantic; Christmas is all these things when you decorate country style. Tell us your favorite way to bring Rustic into your Christmas decorating idea here.
More Rustic Christmas Ideas...
Click below to see contributions from other visitors to this page...

Christmas Craft Ice Luminaires
This was pure serendipity - I accidentally left the water buckets to catch water dripping from the eaves and then the temperature dropped. I figured my …
---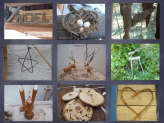 Rustic Christmas Crafts
Learn what it takes to be creative - we all have the gene but how do we develop it? Get the free guide!
Fill in the form below for your copy;
(Don't be disappointed - use an email address that will accept the free download - some .aol email addresses won't. 
If you don't see your download within a few minutes, try again with another email address - sorry for the bother.)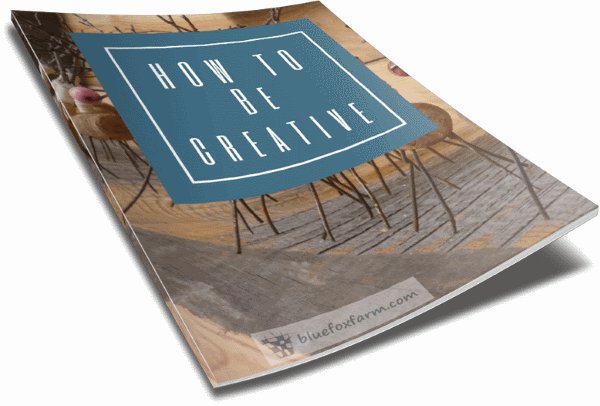 ---