Custom Search
Diamond Willow
Unusual Deformed Growth Makes Beautiful Twig Furniture

Jacki Cammidge is a participant in the Amazon Services LLC Associates Program, an affiliate advertising program designed to provide a means for sites to earn advertising fees by advertising and linking to amazon.com. Other links on this site may lead to other affiliates that I'm involved with, at no extra cost to you.

Diamond willow is simply an older willow tree that has contracted a bacterial or fungal infection which can deform the cambium layer of the bark, leaving diamond or teardrop shaped lesions.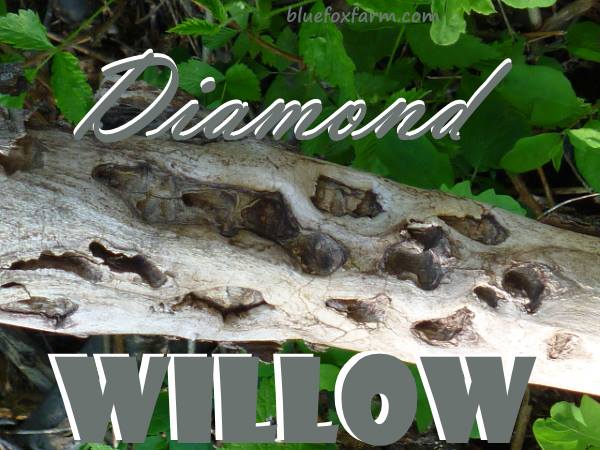 The scars can be deep, as each year, more bark forms around it and builds up.
Diamond willow is prized for these very attractive designs, and used by artisans for pergolas, furniture such as benches or even beds, handrails for stairs and other crafts that will be in full view.
Diamond willow will only form on older growth as it gets crowded in a clump.
Although I've seen references to a specific variety called Diamond Willow, it's generally recognized that any kind of Salix can become infected with the particular bacterium that causes it.
To prevent diamond willow from forming in your ornamental willows, simply coppice them to keep the young growth vigorously growing and free of infection.
Using diamond willow in your rustic crafts is not for the faint hearted, as it's very much in your face, so best used in small amounts in very distinctive pieces to draw attention to the details.
Learn how to build your very own
Rustic Furniture and Garden Crafts;
(Click on the picture and buy your download now)

---
---
Learn what it takes to be creative - we all have the gene but how do we develop it? Get the free guide! Fill in the form below for your copy; (Don't be disappointed - use an email address that will accept the free download - some .aol email addresses won't.  If you don't see your download within a few minutes, try again with another email address - sorry for the bother.)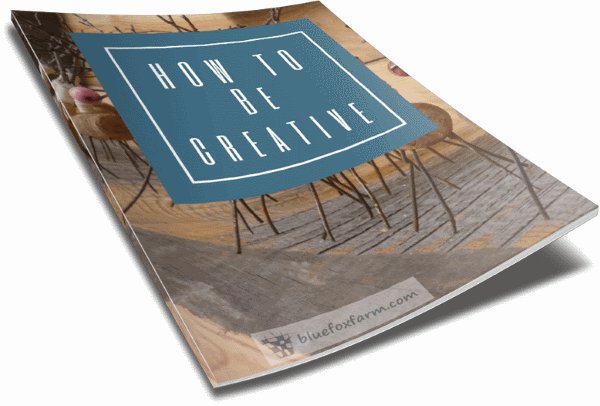 ---