Lindas Great Haul
by Linda
(Jefferson, Ohio)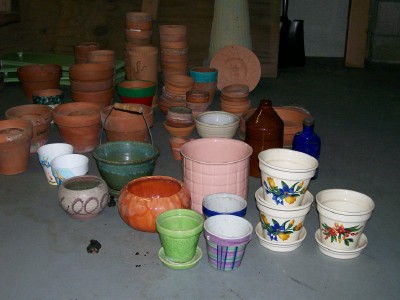 Clay Pots
Linda sent me some more pictures of all her great finds at a garage sale from a potting shed. Here's what she told me:

"Jacki,
Here are a few more pics from the potting shed. I counted almost 100 clay pots and bases alone. Inside the little picket display thing is and old metal globe from a lamp post.
I also got a barrel with many bamboo and fiberglass stakes and dowels. The lime green things are drawer fronts that she used as shelves. They have vintage ceramic pulls on them. I also got a blue Sylvia and a Dusty Miller in large clay pots. I could go on all day.
I believe that I got enough stuff to start a little business. I'm thinking spice gardens, Hens and chicks, and who knows?
I love your site and I will visit it often.
Linda"


Woman of Many Sticks says: Thank you so much - I wish you all the success in the world with your business venture - you should do really well!
Jacki


See Linda's original post here: Not Sure What This Is.
Join in and write your own page! It's easy to do. How? Simply click here to return to Strange Artifacts.
Learn what it takes to be creative - we all have the gene but how do we develop it? Get the free guide!
Fill in the form below for your copy;
(Don't be disappointed - use an email address that will accept the free download - some .aol email addresses won't. 
If you don't see your download within a few minutes, try again with another email address - sorry for the bother.)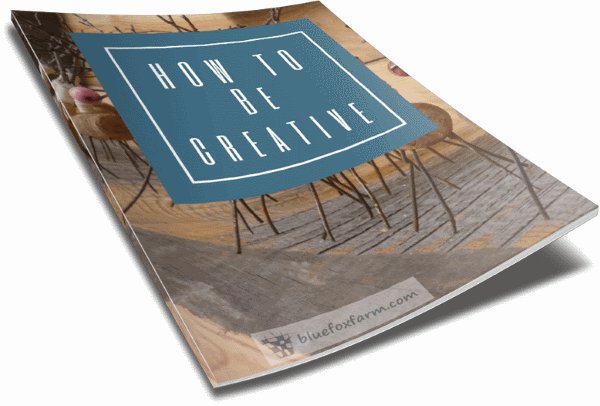 ---