Mandala Coloring Pages

Unique Art for Coloring, Painting, Decoupage or
Wood Burning Patterns

Hand drawn Mandala designs make up these Mandala Coloring Pages – use these for wood burning patterns, embroidery, meditation focal points or simply beautiful art for your walls.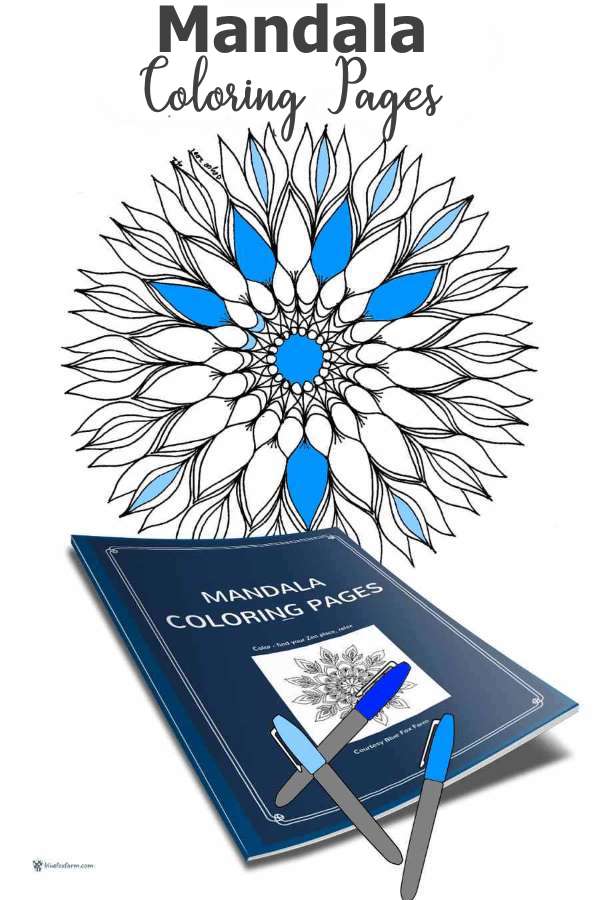 Mandala coloring pages can be painted with acrylic craft paints; colored with pencil crayons or felt pens; decoupage onto wood boxes; transferred to fabric to embroider, or to a wooden surface for pyrography patterns.
Your imagination is the only limit; these are inspiring and unique designs, for you to create whatever you want.

How the Mandala Coloring Pages happened:

This collection of Joyce Cammidge's beautiful Mandala designs was developed when Joyce lived in Williams Lake.
As an artist, art teacher and fiber art designer, knitter, and weaver for most of her long life, creating these hand drawn mandalas helped keep her sane and focused during her late husband, Andrews long illness.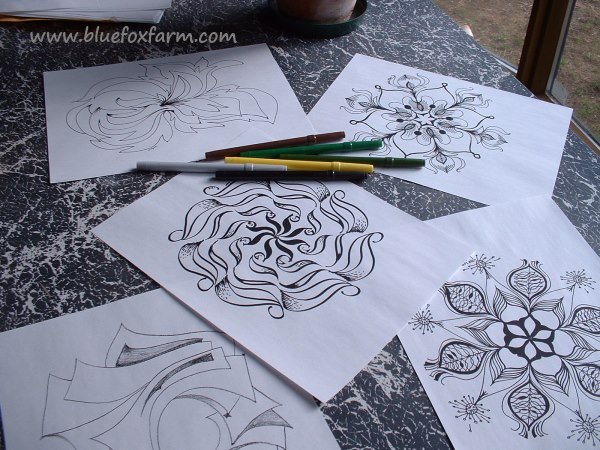 Circular designs that fascinate and mesmerize...Mandala Coloring Pages...
Living in a small apartment made finding a clean, interesting hobby that could be contained in a tiny area crucial – making these mandala coloring pages fit the bill.
Joyce filled her time drawing these fantastic, unique mandala designs. Some are more suitable to certain crafts than others, but all have their particular charm.
These unique and different mandala designs are perfect for your holiday projects or give them as a coloring book to friends and relatives, young and old alike.
If there's anyone with an artistic bent on your shopping list, these will fill the bill.
Alternately, you can use them to form the basis for a piece of embroidery, a pillow cover, art to hang on the wall, or anything else your clever brain can come up with, and use that as decor, or to give to a favorite person.
Small boxes can be decorated in pyrography.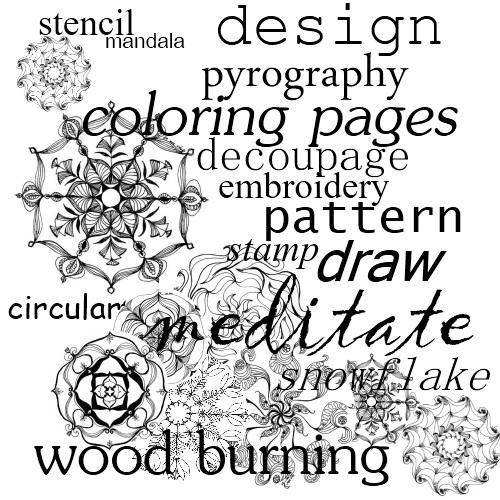 What are Mandalas? These are fascinating and almost hypnotic circular patterns - color them, use them for a stencil, tattoo, for decoupage, as inspiration for embroidery designs; whatever you like.
Click on any image to open the gallery and see more detail - these are some of the beautiful mandala designs in the coloring pages download;

---
---
---
Download your copy of the Mandala Coloring Pages by filling in the form;

Learn what it takes to be creative - we all have the gene but how do we develop it? Get the free guide!
Fill in the form below for your copy;
(Don't be disappointed - use an email address that will accept the free download - some .aol email addresses won't. 
If you don't see your download within a few minutes, try again with another email address - sorry for the bother.)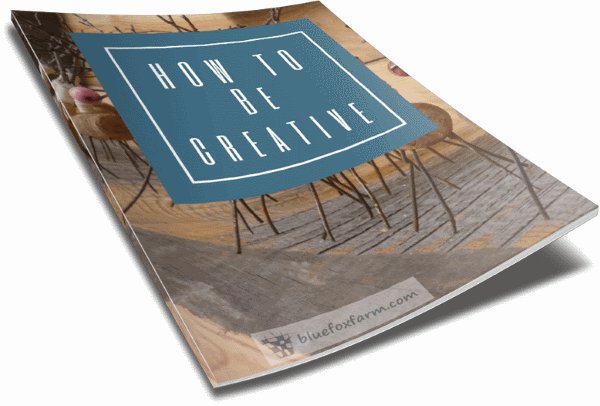 ---