Clay Design Inc.

New Brunswick Pottery
Jacki Cammidge is a participant in the Amazon Services LLC Associates Program, an affiliate advertising program designed to provide a means for sites to earn advertising fees by advertising and linking to amazon.com. Other links on this site may lead to other affiliates that I'm involved with, at no extra cost to you.

On our epic trek across this magnificent country we live in, we met some awesome people, including Dave and Jaye at Clay Design Inc.

The librarian in our most recent town, when she heard what we planned to do, told us in no uncertain terms that we just had to stop in and visit her brother in New Brunswick.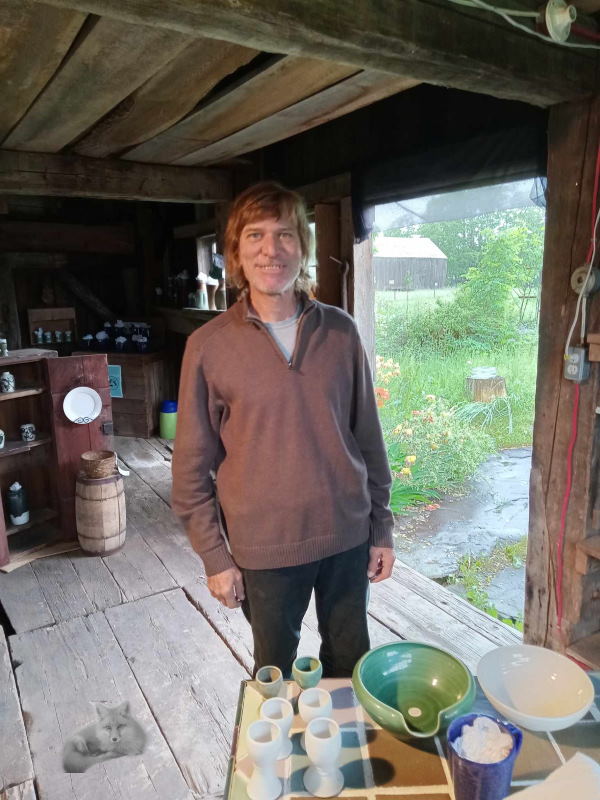 Dave Eastwood, New Brunswick potter
Although initially reticent to just drop in out of the blue to someone we never met with no introduction,  after meeting so many helpful and friendly people wherever we went, we thought we'd give it a try.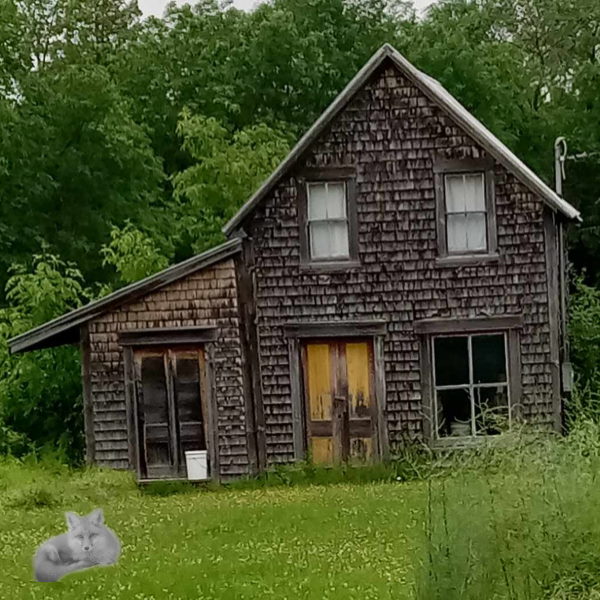 The original guest house
There's a special kind of charm that comes alive from the heart of a bustling Canadian pottery studio. This rich tradition, steeped in a combination of creative instinct, hard work, and a commitment to excellence, magnetically draws in travellers, craftsmen, artists and artisans alike.
Many travelers often look for something more than a run-of-the-mill souvenir; they prefer a more authentic and personal reminder of their trip to Canada. And what better than a piece of finely crafted Canadian pottery that can either be used daily or presented as an intricate gift?
Pottery studios spread across the vast Canadian landscape offer a wide array of ceramic treasures.
Each piece, though varied in appearance, reflects a raw, yet refined rustic appeal characterized by its homey and hardworking maker.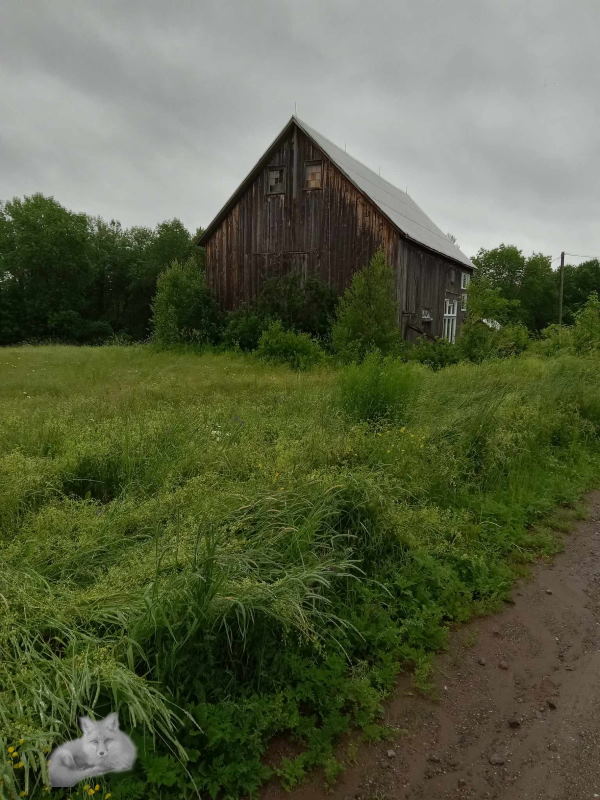 The original barn on the farm property, now the studio
One such studio can be found nestled in the charming New Brunswick region. The New Brunswick Potter Clay Design Inc, known for its original designs and the quality of the carefully crafted pieces, garners international attention.
Dave Eastwood, the potter at the New Brunswick studio is a master of his craft. His expressive forms and intricate designs create a tale of Canadian culture and the dedication of its artists. His work embodies the sentiment of local life with a commitment to excellence in every piece.
Renovated into a studio, the barn shows the double cladded sacrificial siding
Stopping in Central Hampshire, New Brunswick was the best thing we could have done.  The hospitality is unsurpassed.
We were tired of driving through the rain, and welcomed a stop in a quiet area with natural scenery and trees after a long journey through heavy traffic and built up areas.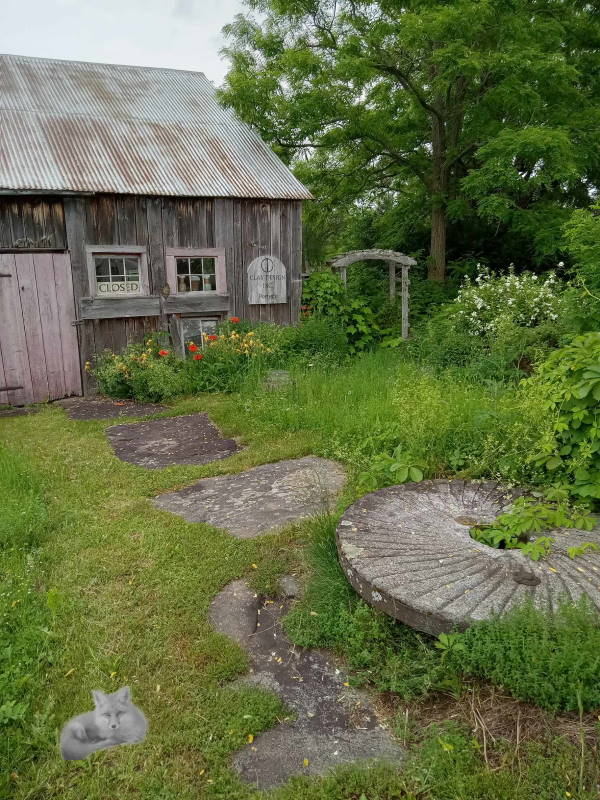 An old shed was reimagined into a showroom to display the wares
We reached Dave's studio long before dark, so we had a chance to look around. And there's lots to look at! 
The pottery studio is in an antique barn, with a showroom in a smaller one.  A tiny old house along with the very old farmhouse they live in completes the first phase of the complex, with their newly constructed passive solar house almost completed near the upper end of the driveway.

Intricately and imaginatively designed teapots
To the side of the drive is a cemetery, with gravestones dating back to the 1700's, noting some of the Palmer families resting places.

This New Brunswick studio offers an array of vibrant, handcrafted pottery. These merchandise span from small decorative pieces, such as vases and bowls, to larger feature items like ceramic sculptures and bespoke tableware.
In addition to lovely table ware and household items, Dave's claim to fame is the mass production of logo bearing mugs, bought by commercial enterprises as gifts and sales merchandise for brand recognition.
With pottery studios found in every corner of Canada, you don't have to worry about geographical barriers. You can discover the rich and diverse pottery culture of this great nation from any province.
At Canadian pottery studios, you can also enjoy pottery making itself. Studios often offer workshops where you can get your hands in the clay, experiencing the artistic process first-hand.
Gorgeous shapes, sleek glazes
These studios also usually hold seasonal or annual sales where you can buy unique pieces at reasonable prices. Whether a functional cooking pot or an artistic centerpiece, it's quite likely you will find the perfect pottery souvenir to take home.
Each Canadian pottery studio holds a tale of dedication and hard work cultured over years.  Dave's is no different. Each ceramic piece, handcrafted from humble clay, is transformed into a work of art that encapsulates the spirit of its creator and their Canadian roots.
The Canadian pottery studio scene is ripe with a myriad of styles, colours, shapes, and sizes to suit every discerning owner. These studios, much like Canada's own landscape, offer a rugged yet refined sophistication highlighted in every piece.
For anyone with an affinity for pottery, these kinds of studios are a must-visit. They serve as a testament to Canadian craftsmanship, honing century-old techniques into timeless pieces that win hearts worldwide.
My new favorite breakfast cereal bowl
Artisanal craft from these studios proves to be a fruitful find for those who frequent thrift stores, garage sales and flea markets. The charm of the faded vintage and weathered rusticity is captured beautifully in these pottery pieces.
The Canadian potters use instinctual tactics to create their pieces. These tactile masterpieces are conceptual in design, but incredibly functional, and truly reflect Canadian everyday life to the core.
Each ceramic piece created in a Canadian pottery studio is unique and exhibits the creative and hardworking nature of their creators. This makes them a perfect choice for anyone looking for souvenirs that are truly special.
Curiously moulded and beautifully glazed, Canadian pottery is the perfect meeting point of the country's cultural vibes and its artisan's artistic skills. It's a tangible documentation of the Canadian ethos, readily available for everyone to take a piece home.
Green Pour Bowl
Canadian pottery, apart from being an object of beauty, can be a highly functional product in your daily life. From intricately designed bowls and durable pot sets to beautifully shaped mugs and lovely vases, there's something for everyone.
By buying a piece of Canadian pottery, you are directly supporting local artists. These studios provide valuable economic support to the artists and contribute to preserving and enriching the Canadian art landscape.
Beyond pottery, many of these studios also offer courses and workshops for those interested in experiencing the art first-hand. You may learn essential pottery skills from these masters in a truly Canadian artistic atmosphere, sometimes even creating your own souvenir!
Some of these specialty seminars could encompass the ancient art of Raku, with flame fired pieces quenched in sawdust (every pyromaniacs dream), handbuilding, or glazing techniques and recipes.
Whether you are passionate about art and craft or are just a tourist looking to explore fresh, off-beat experiences, Canadian pottery studios offer you a fulfilling journey. You are sure to leave with an authentic and valuable keepsake of your travels.
From Alberta to New Brunswick, Montreal to Nova Scotia, each Canadian pottery studio has something unique to offer. The multitude of pottery styles, techniques, and products available caters to a broad spectrum of tastes and preferences.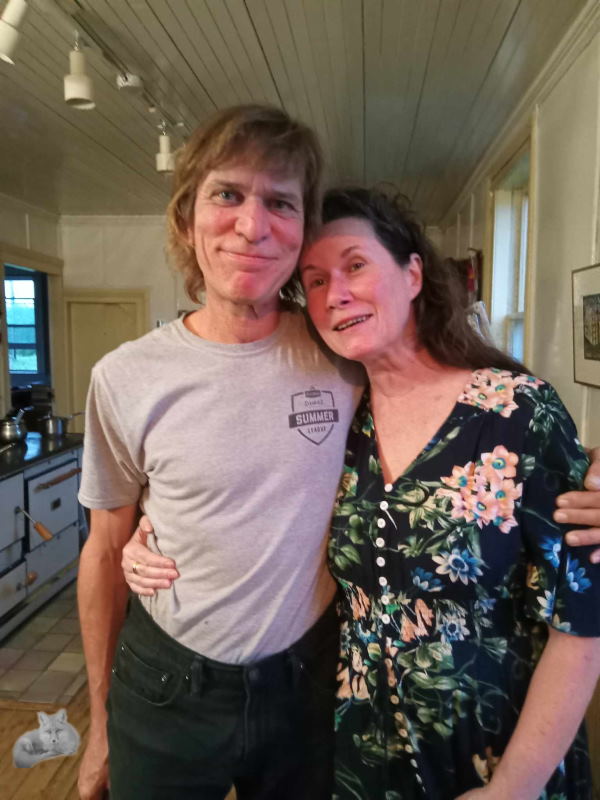 Our hosts, Jaye and Dave
So, for a traveler seeking an extraordinary Canadian experience, stepping into a pottery studio is highly recommended.
Visiting a Canadian pottery studio is not just about grabbing a souvenir - it's about understanding the Canadian ethos, expressed through the form and finishes of beautiful ceramics.
Lastly, visiting Canadian pottery studios and supporting local artists is not just about buying beautiful things; it's about having a meaningful connection with the product and its maker.
It cultivates a deep appreciation for the hard work, commitment, creativity, and genuine love that gives rise to these wonderful pieces of art.
We'll never forget our stop at Clay Design Inc., as I have reminders in front of me daily; a beautifully glazed green pitcher sits on the mantel, ready for a bouquet of summer flowers, a sleek green 'pour' bowl holds my supper, and a pretty white bowl contains breakfast. 
I'm absolutely certain that food tastes better eaten out of a pottery bowl!

Learn what it takes to be creative - we all have the gene but how do we develop it? Get the free guide!
Fill in the form below for your copy;
(Don't be disappointed - use an email address that will accept the free download - some .aol email addresses won't. 
If you don't see your download within a few minutes, try again with another email address - sorry for the bother.)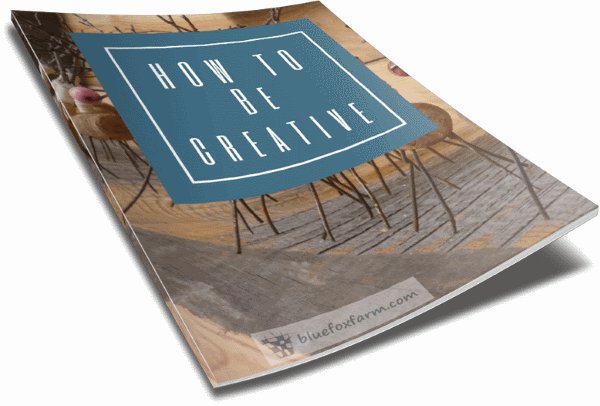 ---