The Eggporeum Spring Cleaning

Refreshing and Refurbishing

Over the winter, the Eggporeum gets used as a junk repository.  Not a pretty sight.  So, once the days warm up and the snow is gone good things happen.

Spring cleaning takes less time than procrastinating about it, I can tell you that much.  The Eclectic Eggporeum display got a little stale, and was uninspiring, so it was time to give it the heave ho.

Nothing's really changed, it's still all about the birds, but with a new camouflage painted bird house to find a home for, it was the perfect opportunity to get something different to look at.
Planning the Carsen Andrew Memorial Garden has been cathartic; losing a loved one makes you question your way of doing things, and nothing shakes up your thinking patterns more. 
The new home of the Camouflage Painted Bird House...
Blue and yellow are the theme colors here; for the beautiful blue eyes of those that are lost, and their sunny disposition is perfectly matched by the golden yellow of calliopsis and daffodils.
Blue enamel ware planted with succulents, and recycled plant pots painted blue in my signature designs accent the pavers in a checkerboard pattern.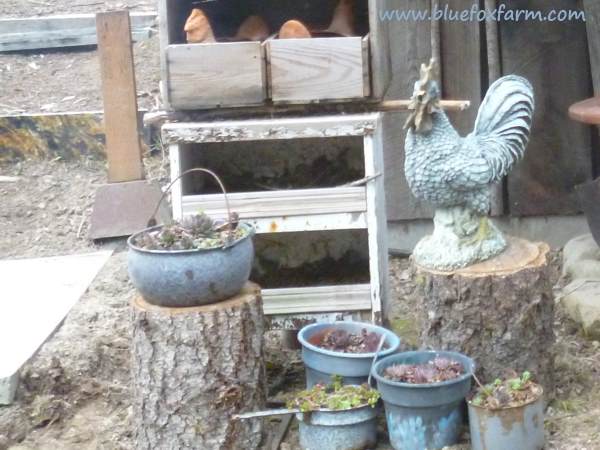 The salvaged rooster takes pride of place and protects his two terracotta hens in the nesting boxes
Blue pots and bird cages combine perfectly with the beautiful blue door.  Rusty, shabby and rustic finds from the recycle center are perfect foils for the plants that will bloom and glow all summer.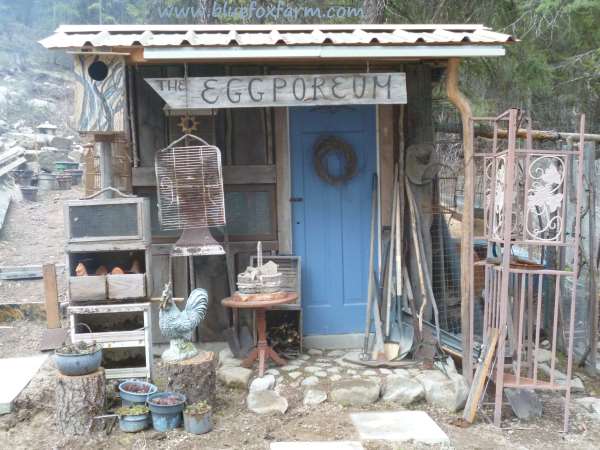 Spring fresh, the Eggporeum shows off a new look
Along with the new are some tried and true vintage, that's the secret; mix and match new and old, and not so old.  Find a common theme, in this case, rusty and blue, and then collect them all together.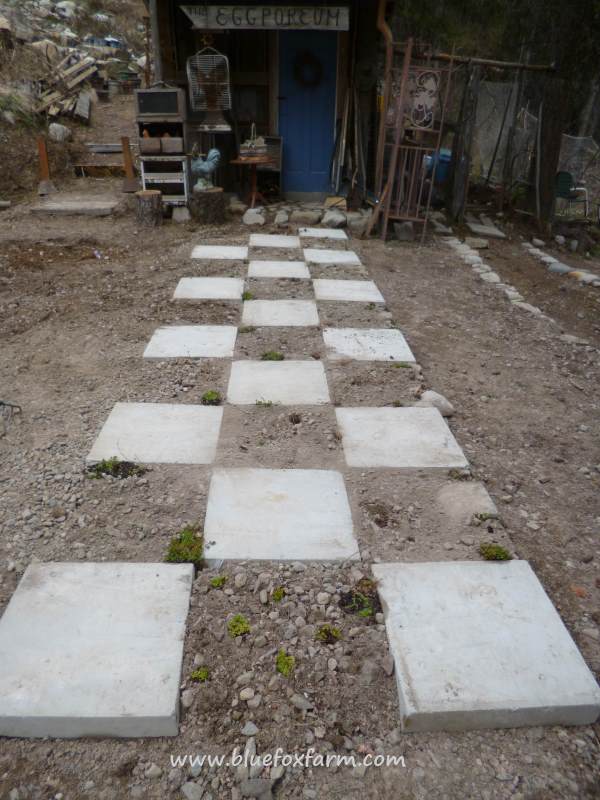 Using the placement of the Eggporeum for the basis for the pavers was a stroke of genius
I'm sure this won't be the last reincarnation; the Eggporeum lends itself to being refurbished periodically, and it's lots of fun to see where it will go next.  It's as if it has a mind of it's own.

Learn what it takes to be creative - we all have the gene but how do we develop it? Get the free guide!
Fill in the form below for your copy;
(Don't be disappointed - use an email address that will accept the free download - some .aol email addresses won't. 
If you don't see your download within a few minutes, try again with another email address - sorry for the bother.)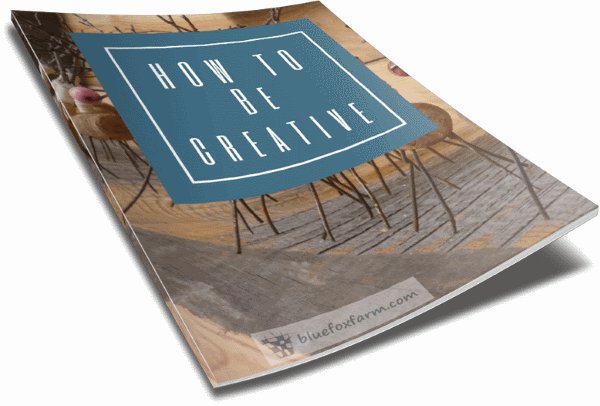 ---