Faux Driftwood Planter

DIY Rustic Garden Art from Hypertufa

By now you may have an inkling of the kinds of crafts that appeal to me; messy, and simple, resulting in fabulous. 
This project is no different; I learned that moss will grow almost anywhere and by happy accident, they love the conditions it finds in hypertufa, and thrive with very little care.  In fact, benign neglect is my regime of choice.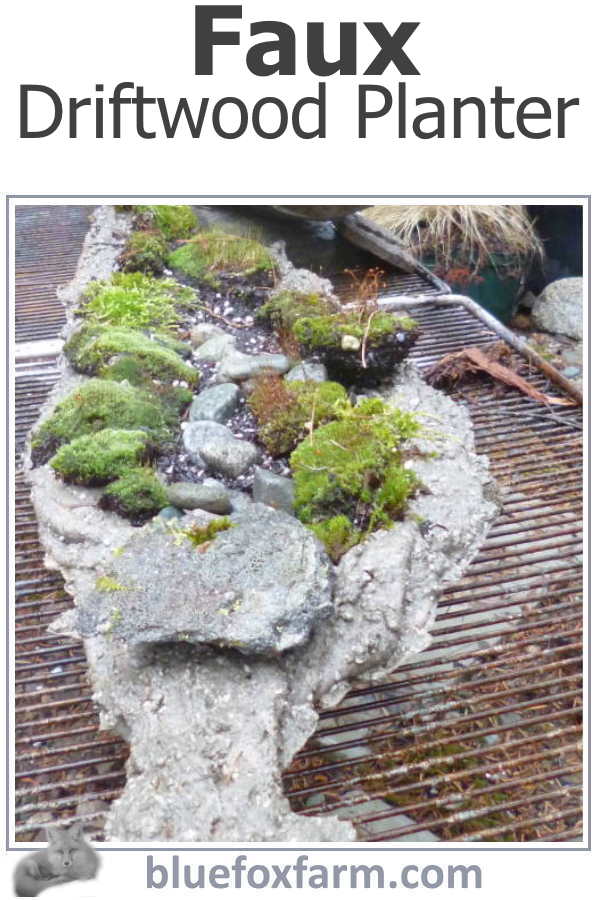 So, the rainy season has begun for the fall, and I'm looking for a project that I can do indoors, preferably in my greenhouse which is always bright.
This is what I've come up with. 
You may have seen the draped hypertufa planters that people are making using a piece of fabric soaked in a slurry of hypertufa, or in some cases just concrete, then draped over a bucket or a stool.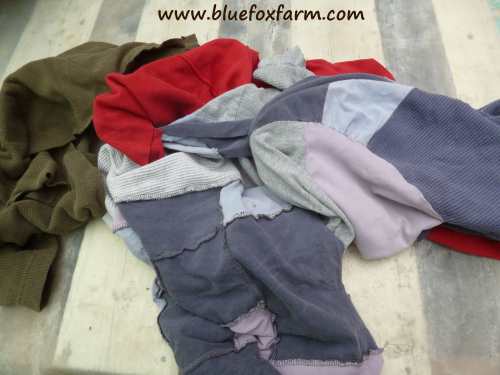 I've taken this idea one step further, and I'm making my own scooped out containers to plant succulents into. 
This is the same idea as the draping type of container, only in the way that the fabric will be covered in a sloppy mix of the hypertufa, but then it will be left to dry in a flatter concave shape by draping it into a hollow of sawdust (or soil, or sand, whatever you have available.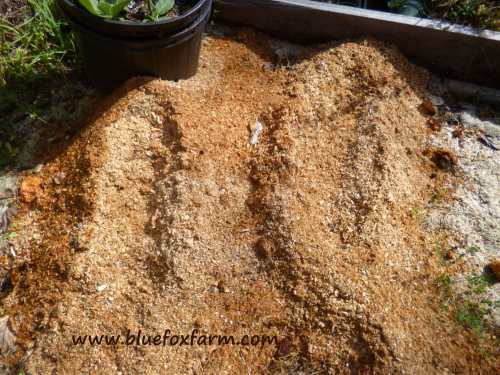 I mixed up my usual hypertufa recipe and just added lots more water to make a loose slurry.  The pieces of fabric were immersed in it to coat them - I found it worked a lot better if the fabric was wet before doing this.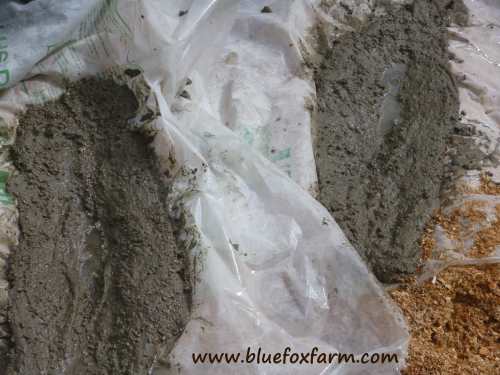 A handful of the wet mix is placed in the hollow of the plastic lined mold, and the t-shirt was draped artistically over this to make a long boat shape.  The plastic will hold the moisture in and help with the curing process.

More pictures to follow if this project works - fingers crossed!  The possibilities of failure include;
The concrete won't be strong enough to hold and the item will crack.

It won't cure properly with the fabric inside it.

---
All my dire predictions haven't come true, I'm happy to say. 
The two planters I made have lasted for two years now, and they've been planted with moss and made into a little streambed. 
I might change that in time, but for now they'll just mimic the tiny creek, complete with stones.

---
---
Learn what it takes to be creative - we all have the gene but how do we develop it? Get the free guide!
Fill in the form below for your copy;
(Don't be disappointed - use an email address that will accept the free download - some .aol email addresses won't. 
If you don't see your download within a few minutes, try again with another email address - sorry for the bother.)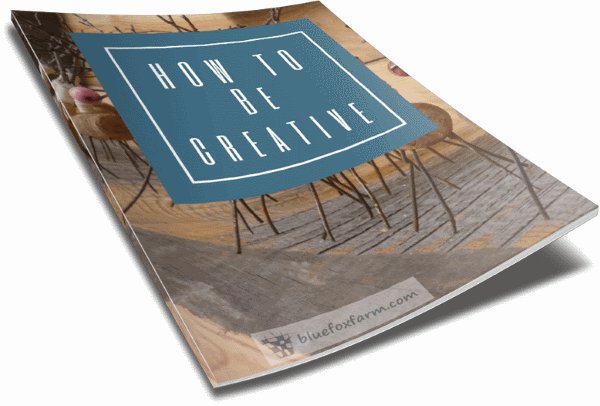 ---