Faux Hypertufa Painted Styrofoam Troughs

If you can't make it, fake it...

Hypertufa is faux stone, but now you can make faux hypertufa; these Faux Hypertufa Painted Styrofoam Troughs look so much like the real thing but have a couple of distinct advantages;

If weight is a factor for your containers, these are the perfect option; they look so similar to hypertufa, yet are a fraction of the weight. 
Moving them around is easy, not like real troughs made from hypertufa, which can require a machine to move even a small one before it's filled with soil and plants. 
Additionally, the styrofoam acts as insulation for the roots so the plants don't undergo any stress at all during the winter, which lets them just start growing happily in the spring.

The best containers to use for these are fish boxes, which are long and thin, or small coolers that contain drugs for shipping. 
I've bought packaged predatory mites which arrived in a tiny cooler (non-refundable!) and the lid made the smaller trough, the larger one is a bit deeper - they are around 10" across.

The tools to use for the scraping technique are cheap serrated knives (find these at the thrift store or the dollar store).  Several sizes give you more variety and texture.
Once the rough scraping is done, a rasp takes off any ragged spots, and roughens off any areas that are too smooth.
Brush the whole thing off with a damp rag to remove any lingering bits of styrofoam - the static electricity makes them cling to everything.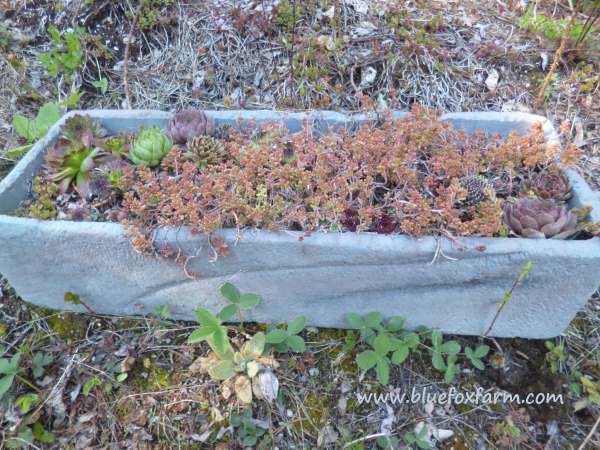 The acrylic craft paint on these troughs is just the same as the day they were painted; if they happen to become scuffed or damaged, just dab on a bit more paint to hide the raw styrofoam - the rugged surface hides many mistakes and flaws.
When the paint is still wet, sprinkle on some dry sand to give it a natural look.

The plants seem to really like growing in these troughs - the roots are kept insulated from the cold, and they don't dry out too much, even in long droughty summers.

Learn what it takes to be creative - we all have the gene but how do we develop it? Get the free guide!
Fill in the form below for your copy;
(Don't be disappointed - use an email address that will accept the free download - some .aol email addresses won't. 
If you don't see your download within a few minutes, try again with another email address - sorry for the bother.)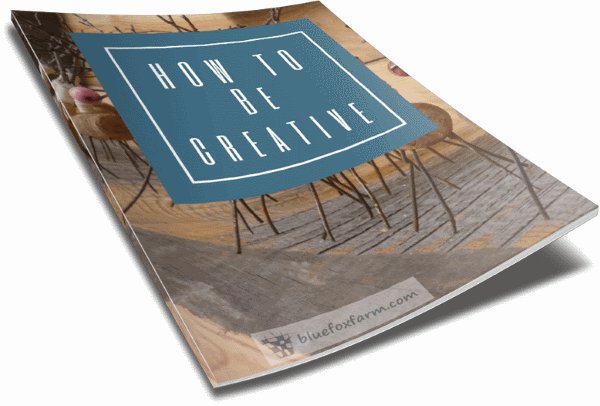 ---