Faux Mercury Glass Christmas Ornaments

Rustic Bling
Jacki Cammidge is a participant in the Amazon Services LLC Associates Program, an affiliate advertising program designed to provide a means for sites to earn advertising fees by advertising and linking to amazon.com. Other links on this site may lead to other affiliates that I'm involved with, at no extra cost to you.

There's nothing like a little silver in a display, whether it's real or something fake - ahem - I mean 'faux'.
Mercury glass, the real kind, is usually only found in expensive antique shops, but it's easy to make your own with some thrift store glass dishes and vases, and a can of Mirror Effect spray paint. 
There are several brands, I used Rustoleum, but lots of people swear by Tremco or Krylon Looking Glass spray other similar - make sure to get mirror finish spray paint, not chrome.

This is one I've seen lots of tutorials for, but they're all similar; Krylon Looking Glass Silver-Like Aerosol Spray Paint 6 Oz..

I've used this one, and my only complaint is the smell of the VOC's - use it outdoors! Rust-Oleum 267727 Specialty Mirror Spray, 6-Ounce

For a water based option, this one looks promising; next time I buy this kind of paint, I'll try this one; Tattered Angels 18168 Glimmer Glaze Water Based Paint, Mercury Glass.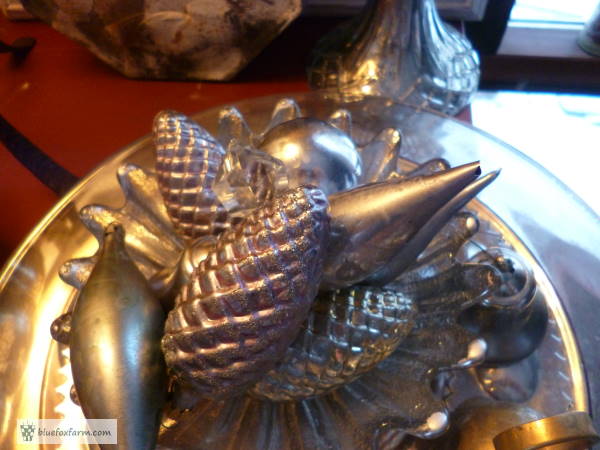 Worn out glass Christmas baubles get a new lease on life
There are lots of tutorials online, but the gist is that  you want to spray the glass item with a mixture of vinegar and water (some just use water) and then spray with the mirror spray paint.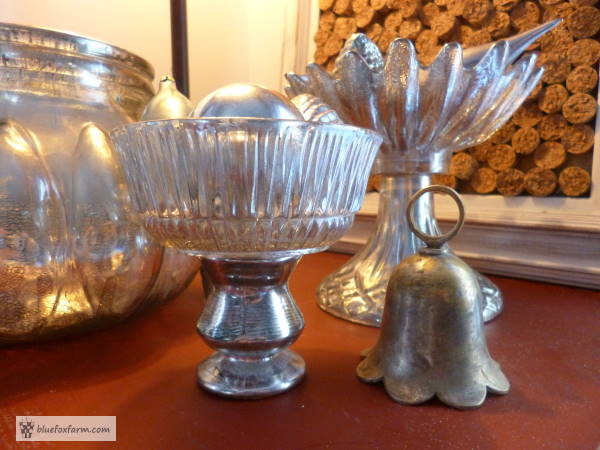 Collection of thrift store finds reimagined
Ideally, the finished project will look old and like an old mirror, complete with thinner spots, dark age blotches and streaks.  Throw perfection out the window for this one.

Step one; spray with vinegar and water
I tried this technique on a flat glass serving platter, two or three small dessert dishes and a large glass jar which could have originated in Pier 1 Imports or a similar source.

Now to try it on some glass Christmas balls and baubles.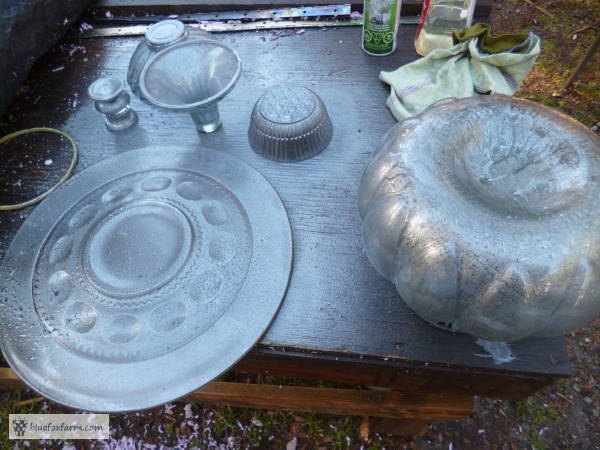 Step two; spray with your choice of mirror paint
I'm not so into colorful these days, so I decided to paint them with the Faux Mercury Glass technique.  Go bling or go home, I always say.
Some of the Christmas ornaments were pink pointy things, others were shaped like pine cones - and to top it off, two in the shape of bells.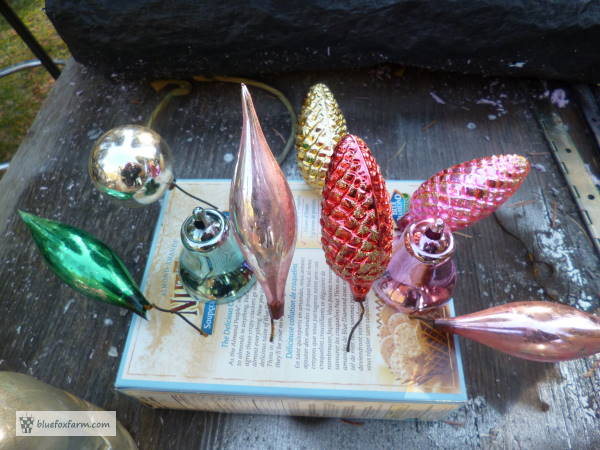 Smaller objects can be wired onto a cardboard box to make a paint booth
The shiny paint has worn off or faded with the years, so it's time.  I know, they're probably worth more left in their original state, but I'm not going to be selling these.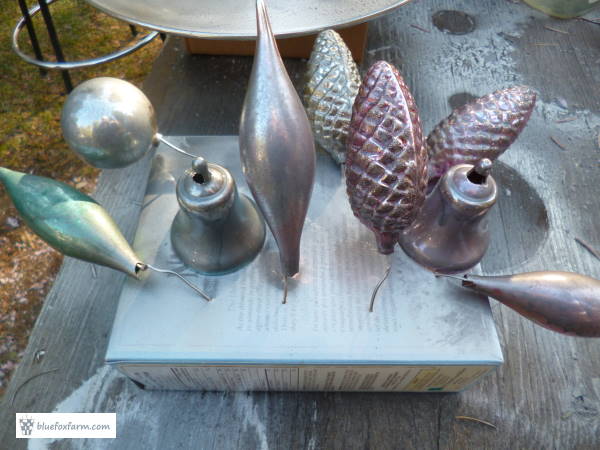 Sprayed with the first coat of mirror paint
Sticking short bits of wire into a cracker box makes an impromptu paint booth.  The first coat didn't look like much, but then the second covered all the shallow spots.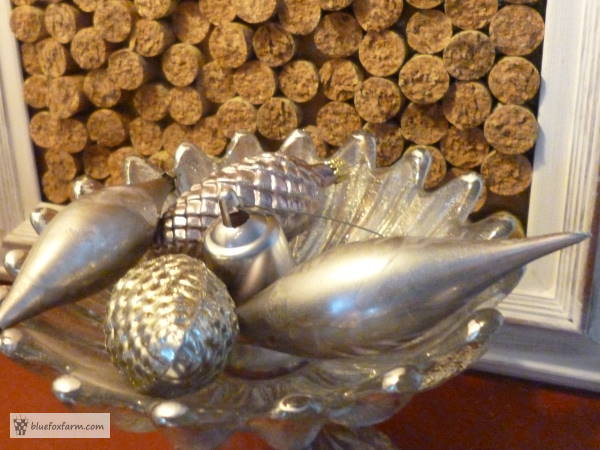 Faux Mercury Glass displayed in a thrift store bowl painted with the same technique
Clustered in a bowl from the thrift store done in the same mirror effect technique these ornaments give a lustre to the collection.

---
---
Learn what it takes to be creative - we all have the gene but how do we develop it? Get the free guide!
Fill in the form below for your copy;
(Don't be disappointed - use an email address that will accept the free download - some .aol email addresses won't. 
If you don't see your download within a few minutes, try again with another email address - sorry for the bother.)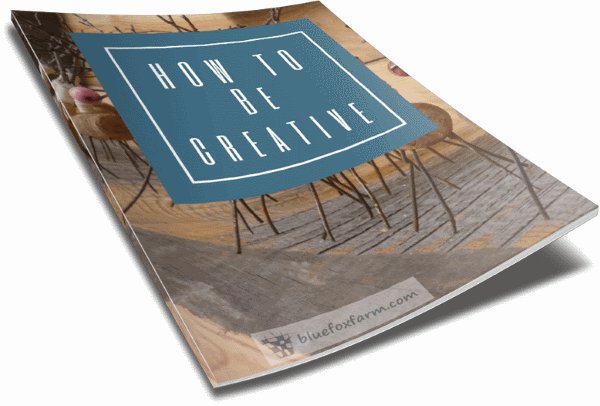 ---