Hypertufa Birdbath

Rustic Bird Attracting Focal Point for Your Garden

Can you imagine a more perfect accent to a rustic country garden?
Hypertufa birdbaths, like other water features, can attract birds to your garden more than any other element– plus add that charm of antiquity to even a new garden.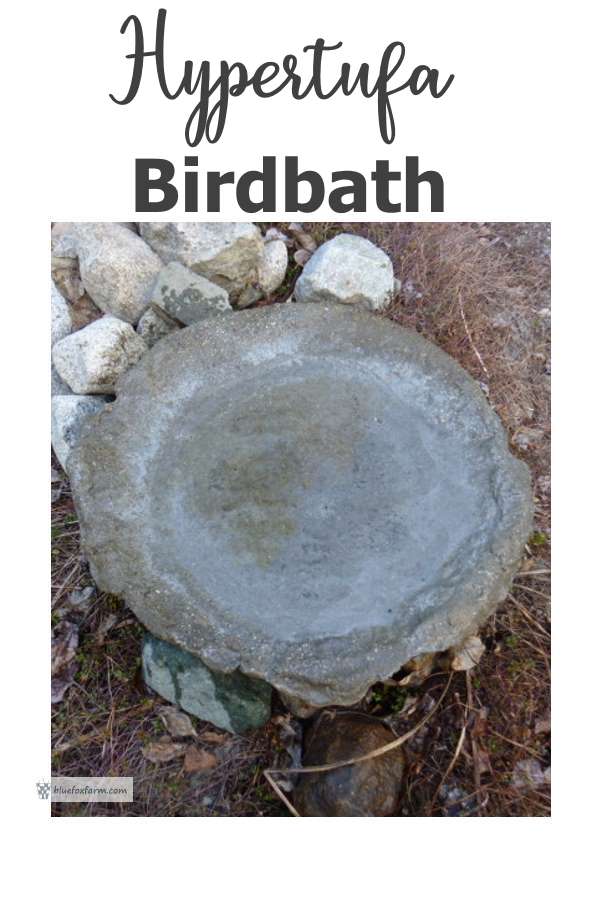 Rustic garden art is one way to add character and individuality to your surroundings.
If you want a unique focal point that will make your visitors gasp in delight, look no further.
How to make your Rustic Hypertufa Bird Bath

Start with some idea of the style you want – if formal and rigidly conforming to a strict pattern is your favorite garden look, then try and match this with the structure of a six sided hypertufa bird bath, made with a mold that is more geometric in shape.
If country and rustic describes your garden better, then go with a free form design, possibly making the bird bath in a sand mold.
If you don't know what you like yet, look through some magazines for ideas and inspiration.
No two hypertufa bird baths will be alike, yet each will be charming and functional.
Once you've settled on a look that you want to emulate, find the right mold, or simply a pile of sand.
Scooping out the size and shape you want is probably the easiest method ever.
Make sure you have a flat area on the bottom where it will fit on the base, which is made separately. The base can be hypertufa too, or simply a log or rustic root to hold the birdbath up off the ground.
Mix up a large batch of hypertufa – your birdbath will need to be quite thick, due to the shape of it.
A large area will be weaker than a smaller and more upright shape, so be generous.
Make sure to follow the directions for curing hypertufa, as this is one of the most crucial details for success.
Hypertufa Birdbath Problems:

Attaching the bird bath to its pedestal is important, both for stability and to prevent water from spilling out if it's not completely level.
Use a carpenter's level to make sure, and shims to adjust it.
Once it's in the right place, run a bead of latex caulking around the join. Don't permanently glue it, as moving it will be difficult if it's in one piece.
Storing the birdbath for the winter means you will have to remove all water from the basin, as it may freeze and break the hypertufa.
If for some reason, your hypertufa bird bath fails the watertight test and leaks, there are several things you can do about it. Lining the bath with a plastic or rubber liner will be one way to prevent it from leaking.
Another way to deal with the problem is to use the 'lemonade' method – if life gives you lemons...plant succulent plants in your birdbath.
---
---
Learn what it takes to be creative - we all have the gene but how do we develop it? Get the free guide!
Fill in the form below for your copy;
(Don't be disappointed - use an email address that will accept the free download - some .aol email addresses won't. 
If you don't see your download within a few minutes, try again with another email address - sorry for the bother.)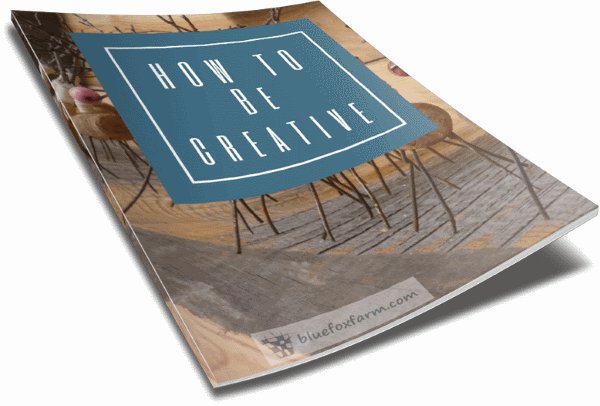 ---