Hypertufa Sphere
by Jacki
(Grand Forks, B.C. Canada)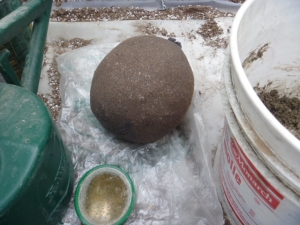 Hypertufa panty hose form
I've been struggling with this project for quite a while, but finally managed to produce less of a sphere, more of an egg - so it's a dinosaur egg! Now spilling over with some of my favorite hardy succulents, Sempervivum, it adds a bit of fun to an overgrown spot, or to the base of a water feature.

I could see this grouped with many others, all with little plants overflowing.

To make it I started with a length of panty hose cut from the leg portion.

I tied a knot in one end, filled it with dry potting soil, then tied the other end. I started layering on my favorite soil cement hypertufa, using three parts sifted sandy soil, two parts Portland cement powder, one part Perlite and one part Peat moss.

It was fairly wet, which tended to slump off, so I had to make several attempts to cover the panty hose form, each time layering over what had already been done.

After it dried and cured, I untied the knot in the end of the panty hose, and pulled most of the soil out, but as the panty hose was stuck on the inside of the sphere, I left it and planted several types of Sempervivum, or hens and chicks into the hole in the end.


Learn what it takes to be creative - we all have the gene but how do we develop it? Get the free guide!
Fill in the form below for your copy;
(Don't be disappointed - use an email address that will accept the free download - some .aol email addresses won't. 
If you don't see your download within a few minutes, try again with another email address - sorry for the bother.)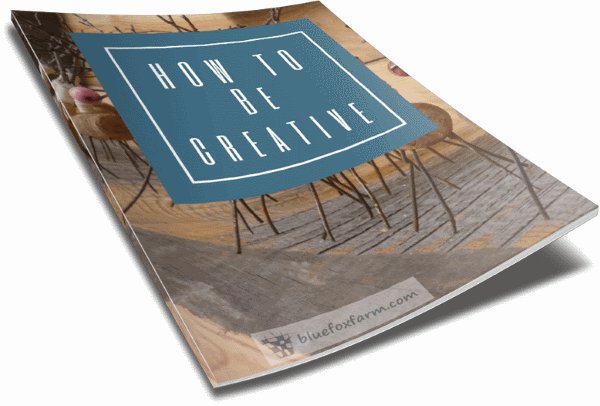 ---