Is There a Paint That Makes a Piece Look Old and Rusty?
Making Metal Look Old - With Paint

Jacki Cammidge is a participant in the Amazon Services LLC Associates Program, an affiliate advertising program designed to provide a means for sites to earn advertising fees by advertising and linking to amazon.com. Other links on this site may lead to other affiliates that I'm involved with, at no extra cost to you.

Need age fast?  Then paint it!  There are lots of textured paints that can give an aged appearance almost immediately, depending on the material you want to age.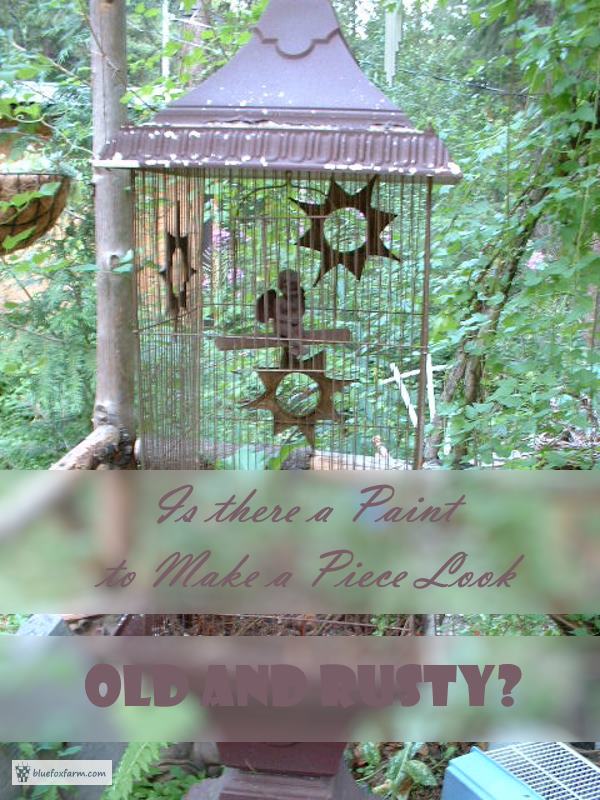 Rust isn't just a color.  It's texture too, and some paints that are available actually contain some kind of material in the paint itself to give a texture to your piece. 
I've used this on a plastic bird cage to make it look aged and rusty.  The one problem I found was that some products flake off in the weather.  Double check that you have one rated for exterior use, then also prepare the surface that you want to paint.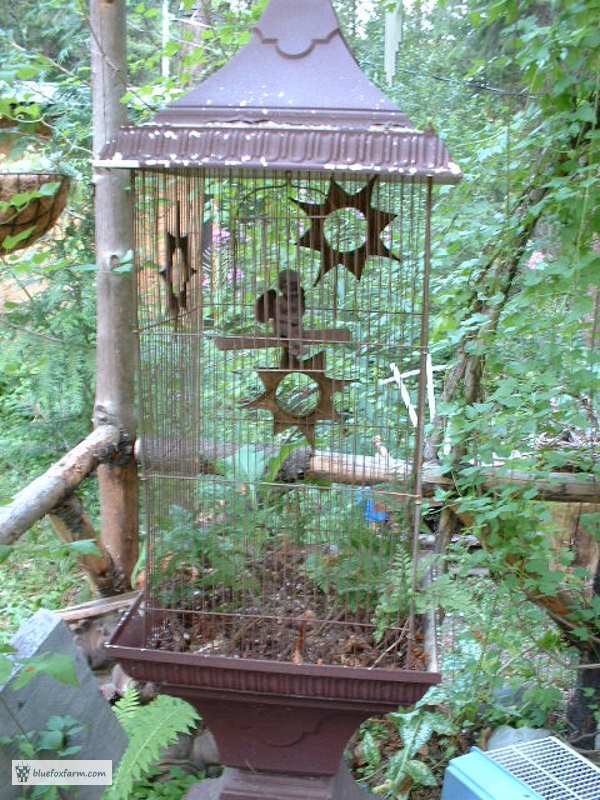 Based on personal experience, I urge you to use some kind of de-greaser like
TSP
or
Purple Power
to make sure the surface is totally free of any contaminants.
Sand the piece to give it some 'tooth' and then wipe all the dust off with a clean rag. 
I know it's tempting to just start spraying, but as you can see from my bird cage above, the paint won't stick evenly and it just looks terrible, so take that extra step.

For metal, such as a filing cabinet or other piece, paint with Tremclad rust paint for the first coat, then spray a quick layer of textured paint over top.  The Tremclad rust paint is a matte finish paint meant to be used as a base coat.

Learn what it takes to be creative - we all have the gene but how do we develop it? Get the free guide!
Fill in the form below for your copy;
(Don't be disappointed - use an email address that will accept the free download - some .aol email addresses won't. 
If you don't see your download within a few minutes, try again with another email address - sorry for the bother.)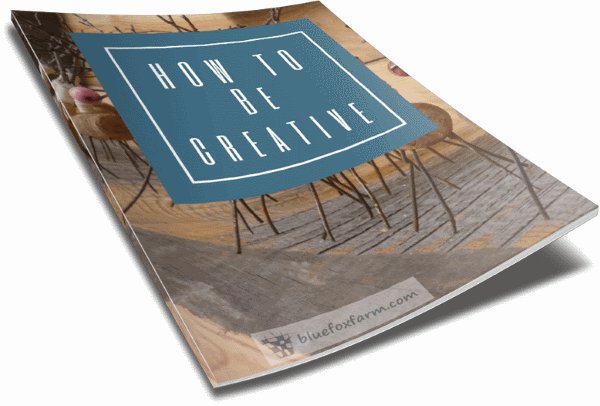 ---