Junk Wind Chimes

DIY Garden Art - with tinkling sounds

Jacki Cammidge is a participant in the Amazon Services LLC Associates Program, an affiliate advertising program designed to provide a means for sites to earn advertising fees by advertising and linking to amazon.com. Other links on this site may lead to other affiliates that I'm involved with, at no extra cost to you.

You can make wind chimes out of almost anything - there are lots out there made from kitchen utensils, river stones drilled so you can hang them, or just a collection of eclectic junk that's lying around in the resource pile.

My neighbor, Terry, knowing my appreciation for junk garden art, sent me a quick email with some pictures of the one he made in just a few minutes.

Here's what Terry said in the email to me;

"I had some herbs that weren't doing well in this brass pot, so dumped them and made a wind chime with it.
The antique homemade brass rings were donated courtesy of Joan, on my last trip to Steveston. I used string for now, I will get fishing line to replace it next time I  head to the shop!
Now just need a breeze for the real test.
Some might think I have too much time on my hands, but just letting my artistic side bust loose when it's too hot midday to do other work."

Terry, you can let your creative side out any time!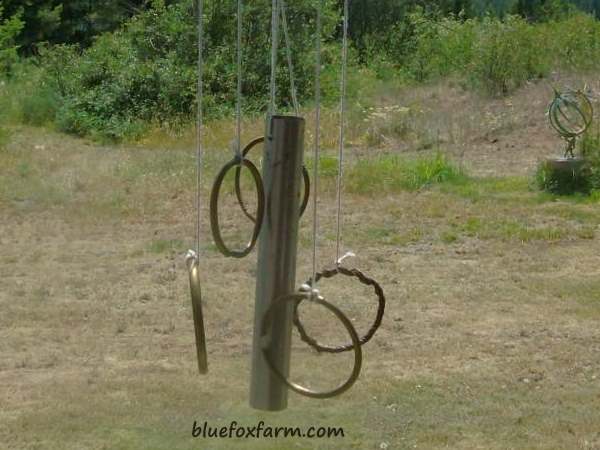 This type of rustic wind chime may not be as melodic as some of the expensive tuned carillon type that you can buy, but they're a lot more fun! 
What can you find around the place that you can transform into your own junk wind chime?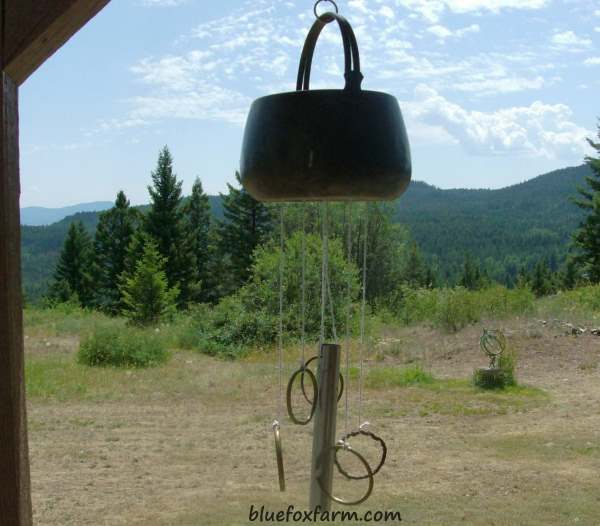 If you want to share your ideas and projects, here's the place; rustic crafts.

Learn what it takes to be creative - we all have the gene but how do we develop it? Get the free guide!
Fill in the form below for your copy;
(Don't be disappointed - use an email address that will accept the free download - some .aol email addresses won't. 
If you don't see your download within a few minutes, try again with another email address - sorry for the bother.)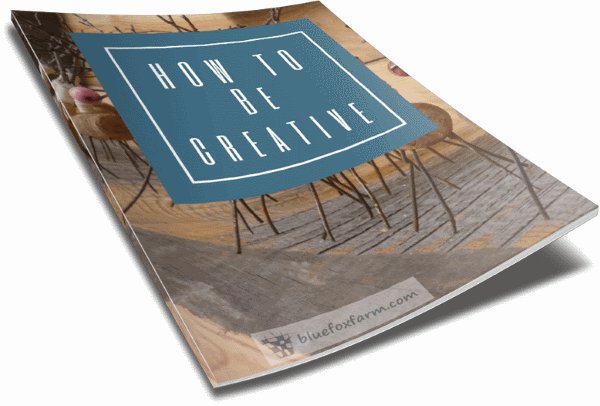 ---