Pet Grave Marker

Build your own memorial or headstone
for a favorite dog or cat

Our pets are family too, and deserve a pet grave marker or headstone for a permanent memorial.
Build your own out of soil crete or hypertufa.
This tutorial shows you how to make a rustic headstone for your favorite pet.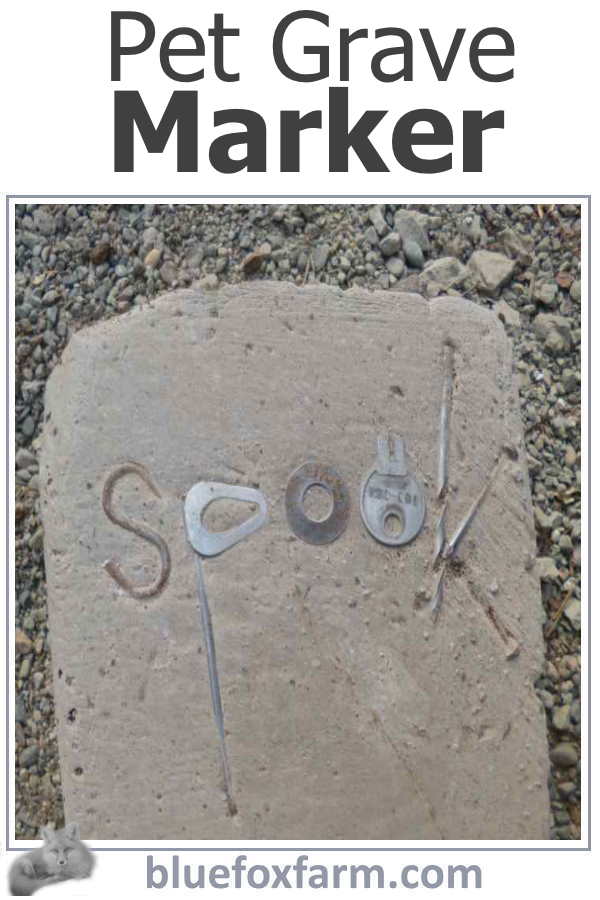 I decided to make memorial headstones for my three dogs - Tiggy, better known as Mrs. Tiggy Winkle after the Beatrix Potter book about a little washerwoman hedgehog (Tiggy was a wire haired terrier) and also known variously as Devil Spawn, Tiggy Monster and others; Lucy, or Lucinda May Wiggle Bottom for her habit of wagging her whole body when her small tail wasn't enough; and Spook, who lived up to her name even into old age.
All my dogs have been family members, so I could do no less than make a custom rustic pet grave marker to memorialize them in their final resting place.
I used the same molds from another project, when I made patio blocks out of soil cement.
As a hoarder, I never throw anything out, so broken drill bits, odd metal objects, washers and nuts salvaged from other projects and indeterminate other odd things were accumulated to make the lettering.
To prevent the letters from moving when the concrete mix is poured, I glued the names of my dogs onto newspaper, backwards.
This is the tricky part.
It takes turning your brain inside out to do it, so place the letters right way up first, and then place them on the newspaper inside the mold. (Ask me how I know what trouble this can get you in - there are some duds that you might like, including this one!)
The newspaper will be brushed off with a wire brush once the piece sets.
Soil cement; half and half screened soil and Type 10 Portland cement powder - I'm lucky in that I have a small quarry of gravely sand to use for these projects. Other options include hypertufa, or use playground or builders sand instead.
I used a screen of expanded metal which has holes about 3/8ths inch or 1 cm. As long as you get out any large rocks and bits of organic matter, it's not crucial how small the screen is.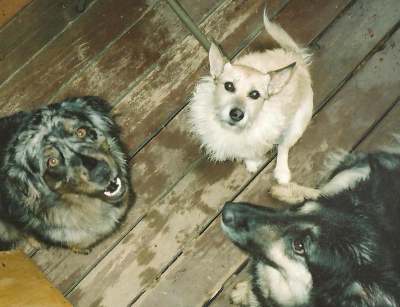 Mix the ingredients in a tub or wheelbarrow - it's important to mix the dry ingredients first, then add the water to make sure it's totally mixed.

Carefully fill the molds, making sure the lettering is in the right place.

Let the pet grave markers dry completely - overnight is adequate to set the concrete, after which you can carefully turn them out of the molds.
Allow to set up by covering with plastic film, and misting or watering them periodically. Don't let them freeze at this stage, although once cured, these will be totally weatherproof.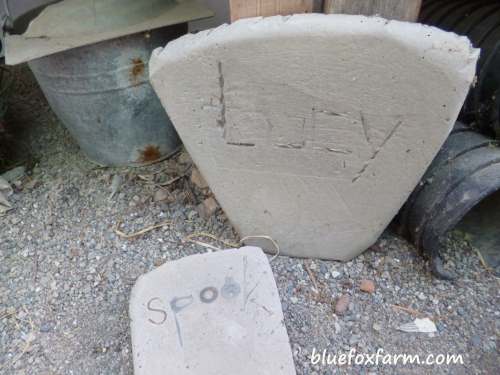 Within the first few days, brush the area where the newspaper is to reveal the lettering. Place on your pets gravesite, or anywhere that you want to display your unique and rustic memorial.

---
---
Learn what it takes to be creative - we all have the gene but how do we develop it? Get the free guide!
Fill in the form below for your copy;
(Don't be disappointed - use an email address that will accept the free download - some .aol email addresses won't. 
If you don't see your download within a few minutes, try again with another email address - sorry for the bother.)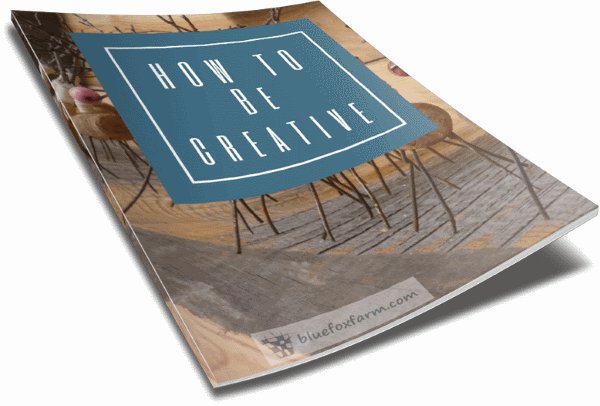 ---