Rustic Candelabra

DIY your own with Grubby Pillar Candles

Jacki Cammidge is a participant in the Amazon Services LLC Associates Program, an affiliate advertising program designed to provide a means for sites to earn advertising fees by advertising and linking to amazon.com. Other links on this site may lead to other affiliates that I'm involved with, at no extra cost to you.

I love the look of grubby candles, but I wanted a way to keep them forever.  This candelabra uses pillar candles, grubbied up, with holes drilled in them to hold a battery operated light.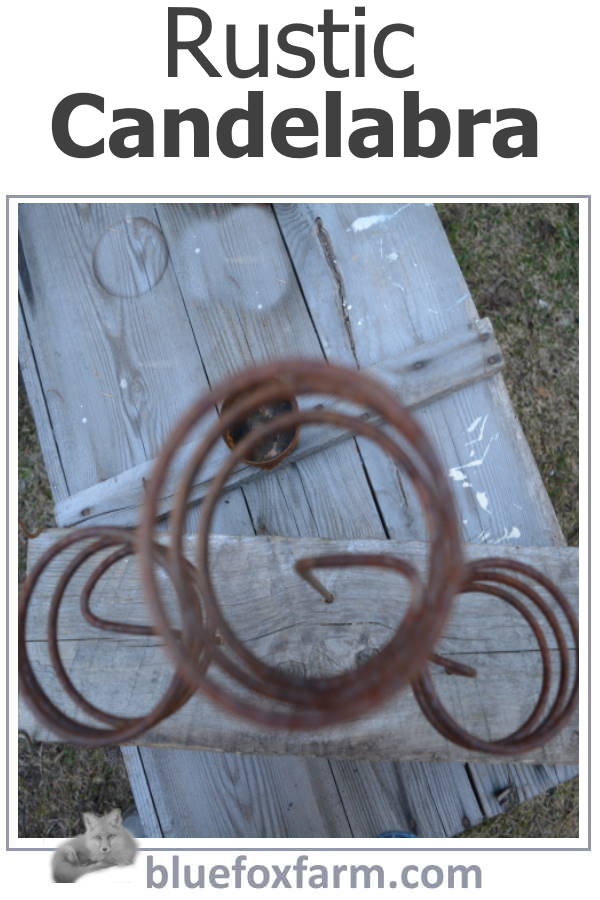 The base of the candelabra is a big piece of rustic looking lumber which is aged to perfection. 
I drilled three holes to hold the weathered drink holders which I knew I would one day find a use for. 
These are thick wire made into a spiral shape, with a long piece to stick in the ground. 
With the long piece cut to varying lengths, they were glued into the piece of lumber.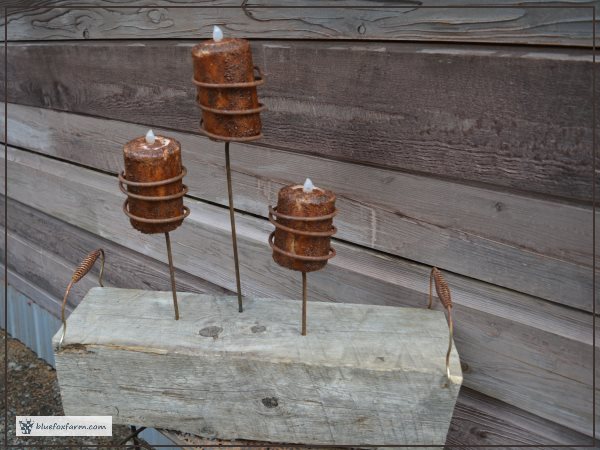 I used
Gorilla Glue
, the original strong adhesive for this kind of craft. I wanted something extremely strong, because I know that people will pick the whole thing up by one of the candle stands.
The candles are just cheap pillars from the dollar store.  I drilled a hole to fit the battery operated tea lights in with a hole saw.

I used the one and a half inch size like the one in this
hole saw kit
The handles are from an old Hibachi barbeque.

They were easy to attach - just a couple of holes drilled in the side of the lumber, and bob's your uncle, a funky and rustic candelabra, ready to light your porch. 
It fits perfectly on a railing or beside the door, ready to add a glow and ambience.

Learn what it takes to be creative - we all have the gene but how do we develop it? Get the free guide!
Fill in the form below for your copy;
(Don't be disappointed - use an email address that will accept the free download - some .aol email addresses won't. 
If you don't see your download within a few minutes, try again with another email address - sorry for the bother.)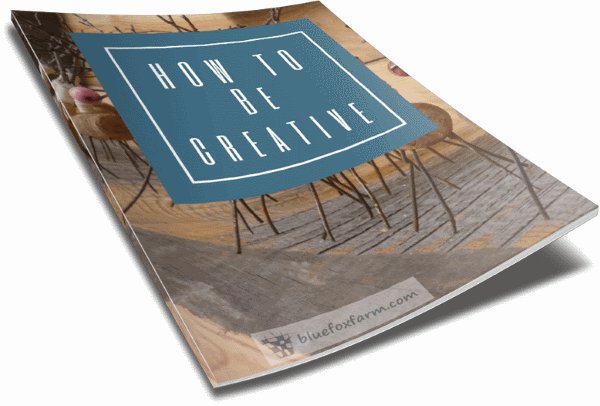 ---