Weathered Red Barn Paint

Make Your Rustic Crafts Look Vintage

There is nothing that evokes the old fashioned feeling of age than a weathered barn, painted red, faded by years of sun and rain.  That's the epitome of vintage, to me.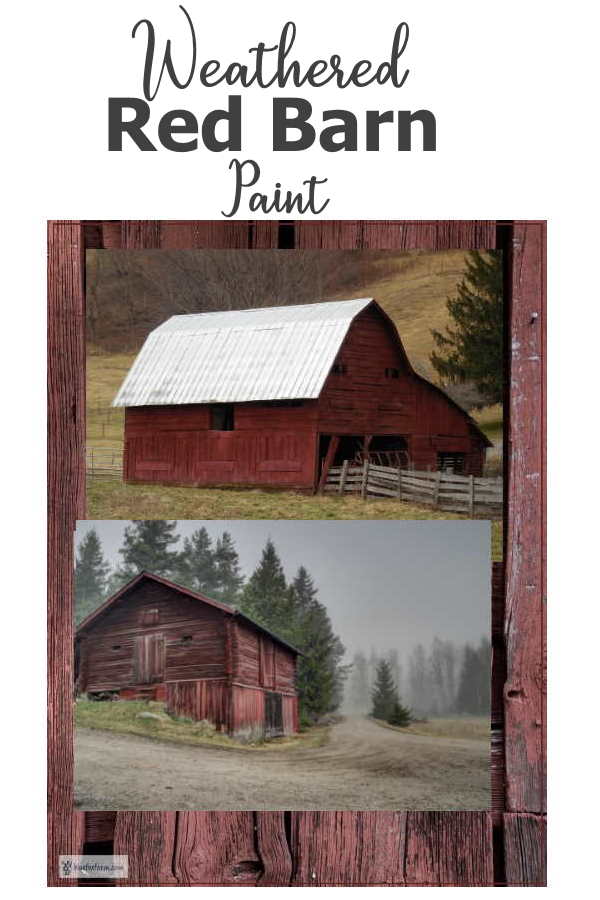 I've been experimenting with using 'Giggle Juice' - a mixture of steel wool, marinated in pickling vinegar, then mixing it with various colors of craft paint. 
Here's my latest trial - using red paint to make a vintage old barn look for rustic garden signs and other crafts.

The finer the steel wool, the faster it works, but all I have right now is some coarser grade steel wool, salvaged from a demolition project. 
Don't look at it too closely, it may have had mice chewing on it.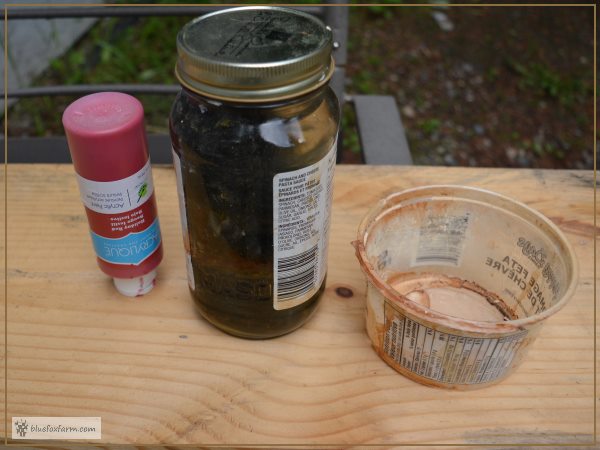 The vinegar I routinely use is white pickling vinegar, and it seems to be best in an air tight glass jar. 
Air getting to it will start the oxidation process, making it turn orange, rather than brown like it's supposed to. 
Let it marinate overnight at least, or longer if you can.  The steel wool will completely melt away in time.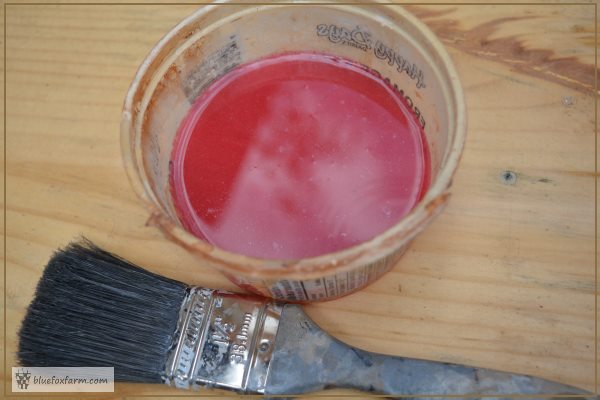 So for this project, I mixed my usual giggle juice, one piece of steel wool and vinegar to cover, just like making pickles.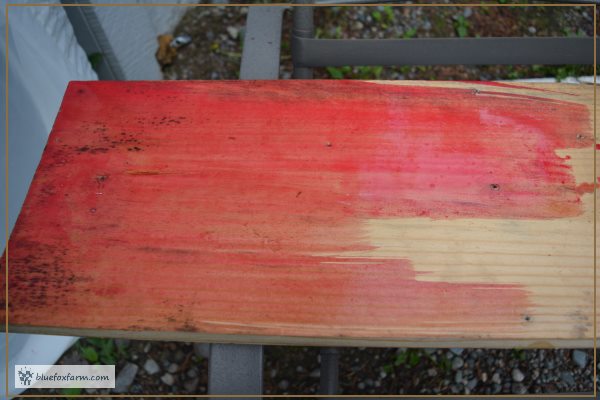 Then I squeeze about a teaspoon of red paint, here I've used Holiday Red, and put in about ten times that amount or more of the giggle juice.  Mix it, and paint it on to your boards.
Try using various amounts of red (any color), green, brown and black to get the right tint.  This is not an exact science. Just squirt them onto the board, and blend them in - don't pre mix them to be too consistent.

Don't try and get too precious with this - so much depends on the kind of wood you're painting it on, and if it's already weathered naturally or not. 
Other factors influencing the finished color are the type and amount of vinegar, the amount of acrylic craft paint, and how you hold your mouth.

Don't worry about making it perfect, let the variations come out - after all, when farmers were painting their barns in the old days, they used whatever they had to cover the wood and make it last longer.
This technique is more like a stain than paint and the wood grain shows through.

---
---
Learn what it takes to be creative - we all have the gene but how do we develop it? Get the free guide!
Fill in the form below for your copy;
(Don't be disappointed - use an email address that will accept the free download - some .aol email addresses won't. 
If you don't see your download within a few minutes, try again with another email address - sorry for the bother.)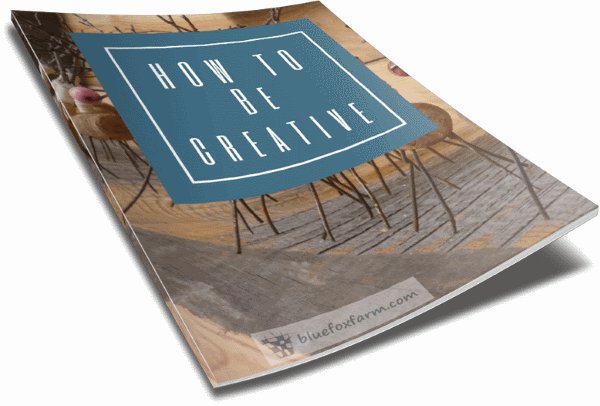 ---