Antique Canning Jars

Vintage Preserving and Pickling Jars
Very little has changed since our great grandmothers' time in the home canning field. Antique canning jars from the early 1900's are almost identical to what you find now in the hardware store in the summertime.

The smell of dill, vinegar and spices transports us back to the past as they evoke a memory of earlier times.
Antique canning jars are treasured for their vintage, and the nostalgia of simpler times.
Canning home grown vegetables for winter use was a widespread practice long before electricity and storing frozen vegetables in the deep freeze came along.
A root cellar and a well stocked canning room were all that you needed to supply your family with wholesome food throughout the long cold winters. If you enjoy living a rustic lifestyle, or just wish you did, find out more about it here.
There are two basic types of antique canning jars around; the earlier bale closing type, with a wire hoop that was clamped down over a glass lid before being lowered into the processing bath, and the three piece lid, consisting of a glass lid with a rubber gasket, followed by a screw on zinc metal ring.
I've used the metal lidded type for making a way to keep small items handy, and not underfoot, in the mason jar storage here. They're perfect for beads, nails, screws - in fact, anything small.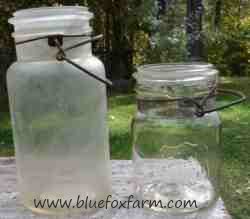 This design persists today, only the glass lid part is replaced by a metal disc with a rubber gasket built into it.
The quality of antique canning jars, as with so many old and vintage household items, was far superior to what you can find today.
Many glass companies were involved in the battle for the canning jar industry.
Mason jars were the very first to use patented technology to make a safe and easy lid closing system, and even today, the term 'mason jar' has become synonymous with canning jars of all makes.
See more about the history of canning jars here, and a very long page of facts about antique canning jars. (These links open in a new window.)
Ways to Use Antique Canning Jars

These work so well to keep out vermin and insects that many people use them for storing food items such as pasta, sugar, tea and other staples.
It's not advised to use them for their original purpose of canning and preserving food, as the methods used in their manufacture did not always lead to the best product.
Flaws in the glass can cause the jar to shatter under pressure or heat.
Pot-Pourri can be put into the jar and given as a thoughtful gift. The scent of the pot-pourri is only released when the jar is opened, and preserved by closing the lid.
Small office items such as pencils, paper clips and thumbtacks find a safe storage in antique canning jars.
If you're lucky enough to come across some of these examples of Canadiana, reflect on their history, and appreciate the hardworking home makers' skill in feeding a hungry family.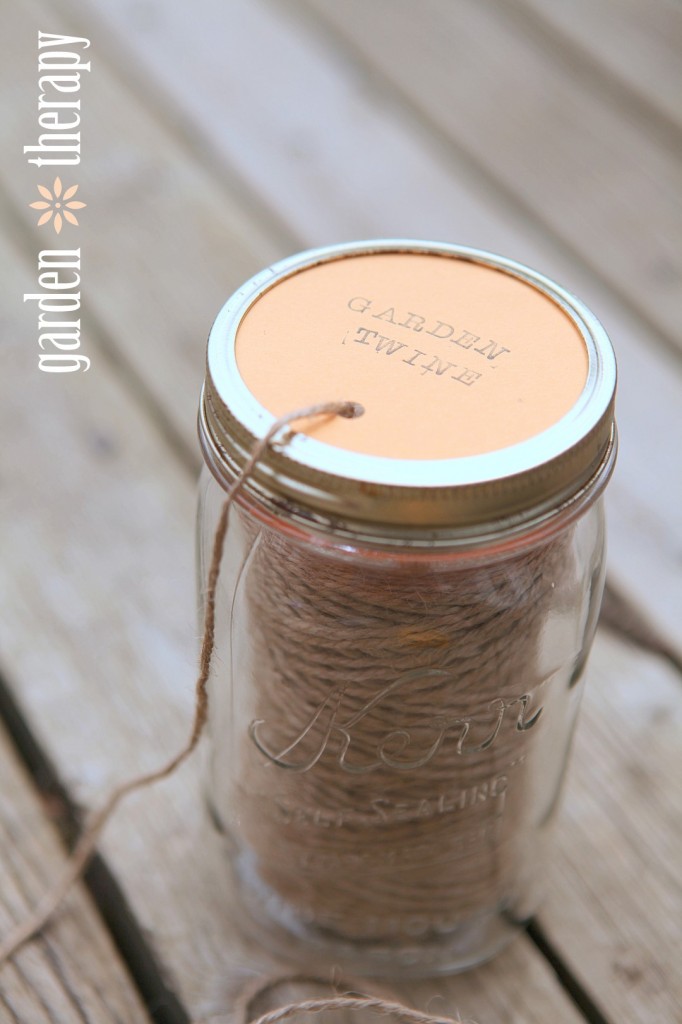 ---
Learn what it takes to be creative - we all have the gene but how do we develop it? Get the free guide!
Fill in the form below for your copy;
(Don't be disappointed - use an email address that will accept the free download - some .aol email addresses won't. 
If you don't see your download within a few minutes, try again with another email address - sorry for the bother.)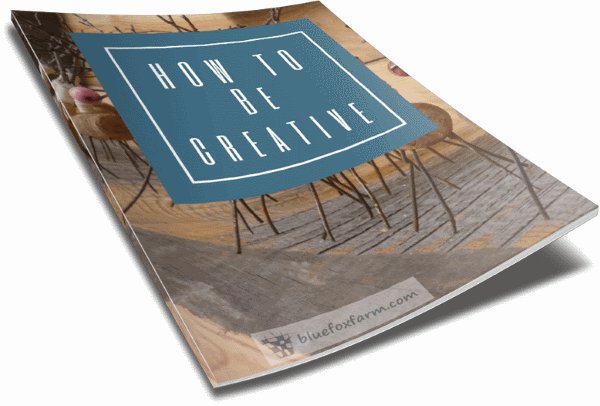 ---