Chalkboard Paint

Methods and Techniques for Making Your Own Chalkboard

Jacki Cammidge is a participant in the Amazon Services LLC Associates Program, an affiliate advertising program designed to provide a means for sites to earn advertising fees by advertising and linking to amazon.com. Other links on this site may lead to other affiliates that I'm involved with, at no extra cost to you.

Chalkboards are all the rage, either pretend ones, just an image and some kind of font to make a digital picture, or a real one, painted with actual chalkboard paint.

The special kind of paint developed for chalkboards comes in several colors; black (of course) and sometimes a dark shade of green.

There are a few different brands.  I've used several, but the biggest mistake I ever made was to buy an oil based one.  Don't do this!  It's almost impossible to get it off your hands, and the smell of the off gassing is unbearable, especially indoors.  Get a water based type only.

The water based chalk paint has a texture that is creamy and goes on easily - but in most cases, unless you have a sprayer, it doesn't go on evenly.
So, celebrate that and make it an attribute!  I use a crosshatching pattern to cover the surface of the board, which gives it a bit of texture and looks a lot more rustic - which is all the better, as far as  I'm concerned.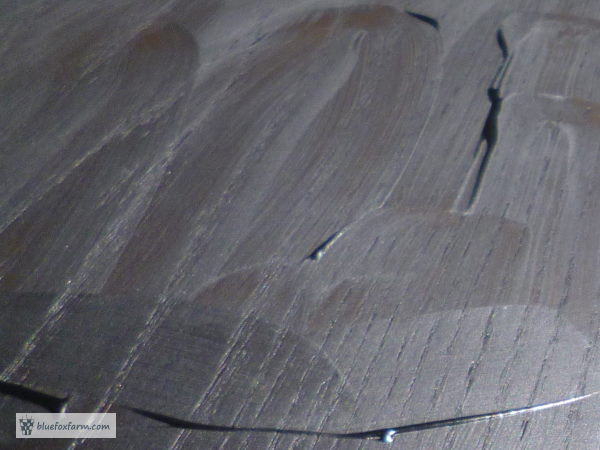 Chalkboard texture from applying it in a crosshatch pattern
The instructions on some types of chalk paint advise you to prepare the finished surface by rubbing chalk all over it, to prevent the lettering from marking it. 
Wipe the chalk on, then rub it off with a dry cloth, finishing with a damp cloth to remove it completely.  I guess this fills up all the pores of the paint.
---
---
Learn what it takes to be creative - we all have the gene but how do we develop it? Get the free guide!
Fill in the form below for your copy;
(Don't be disappointed - use an email address that will accept the free download - some .aol email addresses won't. 
If you don't see your download within a few minutes, try again with another email address - sorry for the bother.)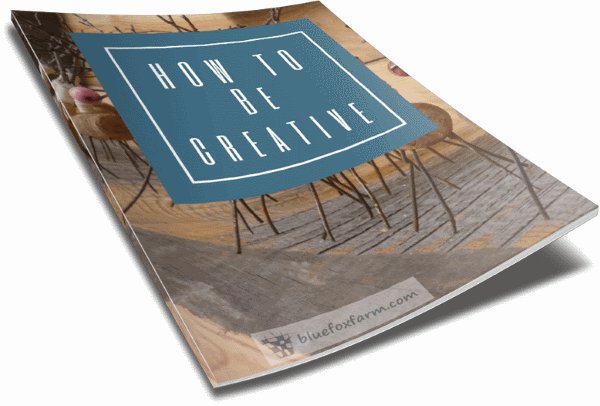 ---