Copper Wire Curtain Rings

Rustic Home Decor

Finding the right thickness of copper wire is the most important part of this project; the wire I used is thick enough to make a statement, yet also soft so as to be easy to bend.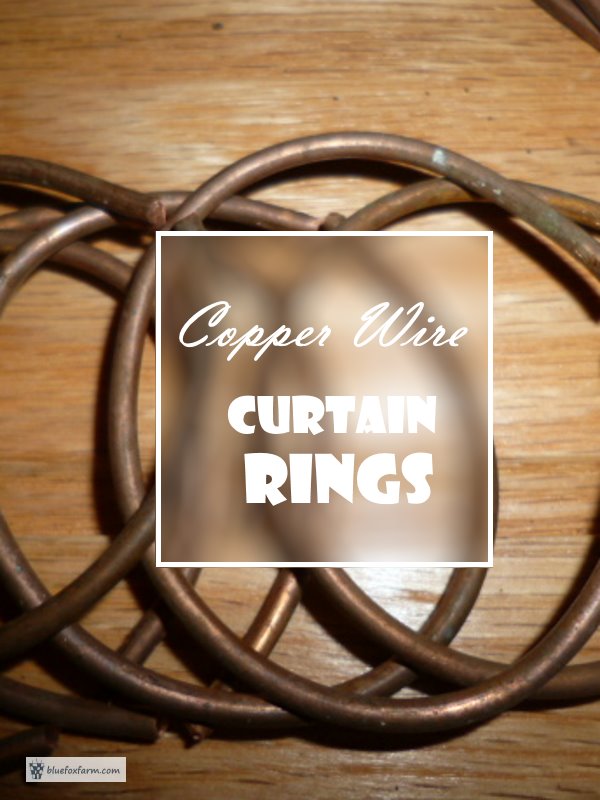 Cut the wire into four or five inch lengths; depending on your curtain rod (in my case, I used a long twig about 3/4" thick) decide if you want them to be easy to slide over any bumps or discrepancies in the size.  Err on the side of too big, rather than too small. 
Figure out about how many you'll need, based on the size of the curtain; I aimed for about one every 6" of curtain.
With pliers, bend each end of the piece of wire; then shape it into a circle about 2-3 inches in diameter.  It's not absolutely important to get them exactly the same shape and size, a little variation just adds character.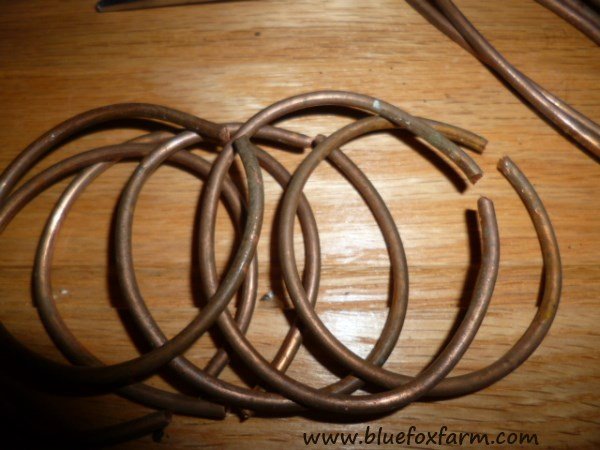 To hang the curtain, which in my case was just a length of fabric, cut a tiny hole with scissors to thread the opened end of the wire ring through. 
I now have two sets of curtains using this method, and I think they are unique and add character to my tiny house.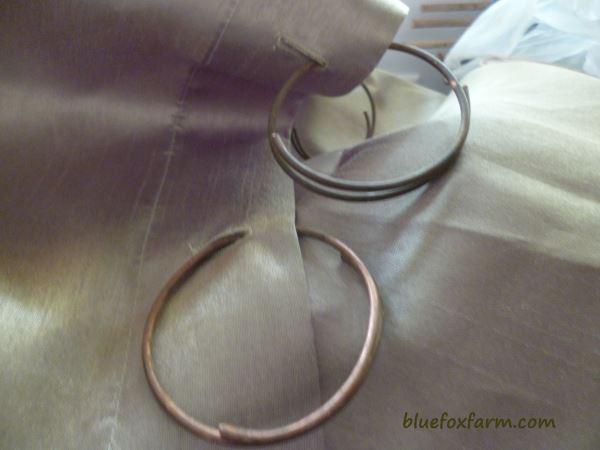 I discovered that simply butting the ends of the wire made the rings tend to come off under normal use, so I redesigned them for the next project by making them so they overlap, forming a spiral. 
This is still in the prototype stages, more to follow.

Learn what it takes to be creative - we all have the gene but how do we develop it? Get the free guide!
Fill in the form below for your copy;
(Don't be disappointed - use an email address that will accept the free download - some .aol email addresses won't. 
If you don't see your download within a few minutes, try again with another email address - sorry for the bother.)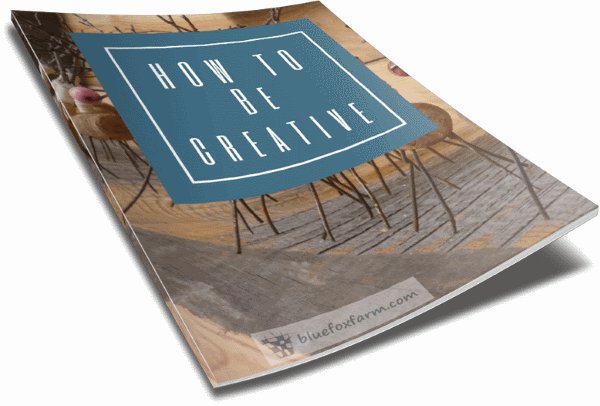 ---