Rustic Hardware

DIY Country Style Drawer Pulls and Cupboard Handles

Sometimes, especially if like me, you're too broke to be able to spend your precious decorating budget on fancy hardware for recycled or upcycled cabinets and kitchen cupboards. 
Here's where thinking outside the box comes in handy.
I'm also one of those people who never throws anything out.  Fortunately.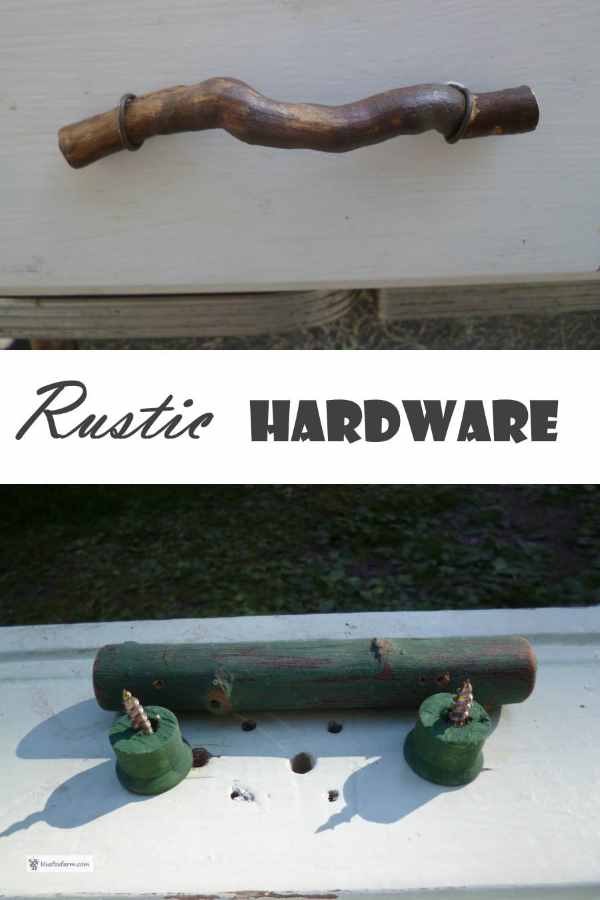 Before letting your project come to a grinding halt for lack of hardware to finish it, see if any of these rustic solutions work for you.
There are some ideas on how to recycle old ones, and make new drawer pulls from twigs.  I've even used beads for hardware, either by themselves or combined with twigs.

I made an upcycled sewing machine cabinet last year, which I found at the recycle center; not my style at all, so I rusticated it;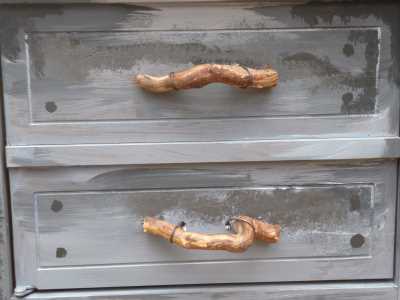 Sewing machine cabinet taken to the next rustic level

---
Make your own DIY twig hardware with the tutorial.  Full details!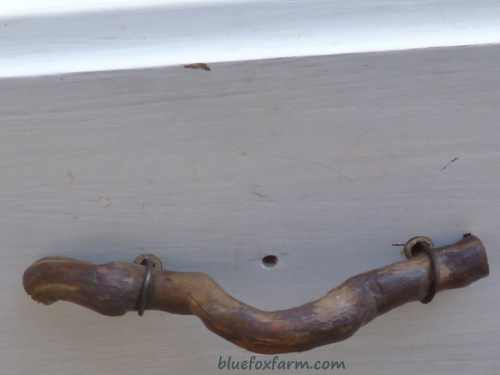 DIY Tutorial for making your own Rustic Twig Hardware

---
I combined a captains bed and a little dining room buffet and figured they needed to be united by more than the curved lines; the copper tubing and wire makes all the difference.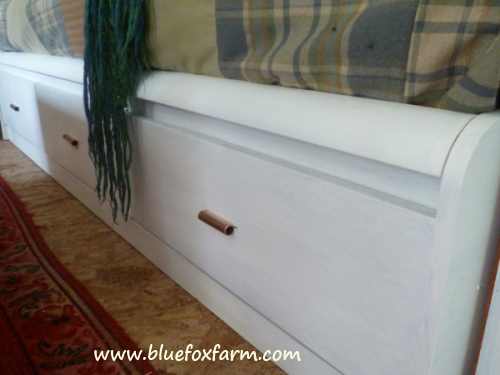 I keep everything; even copper plumbing parts

---
In out tiny house, we ran out of budget before getting the kitchen finished, so it was decided that we should just refurbish the existing kitchen cabinets from the old 1974 trailer. 
They got a couple of coats of velvet finish interior latex paint in white, and some really unique handles out of the copper strapping used for plumbing.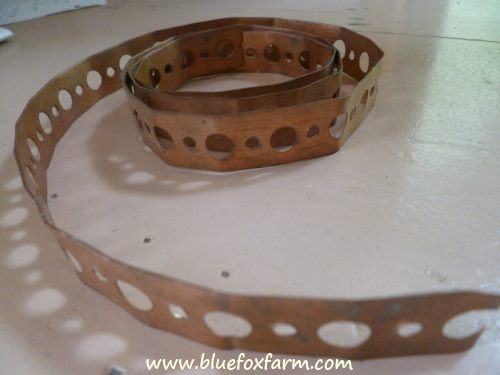 Upcycled kitchen cabinets

---
Matching the hardware to the door or drawer makes all the difference.  The twigs and branches may be painted on, but the real twig is the final touch.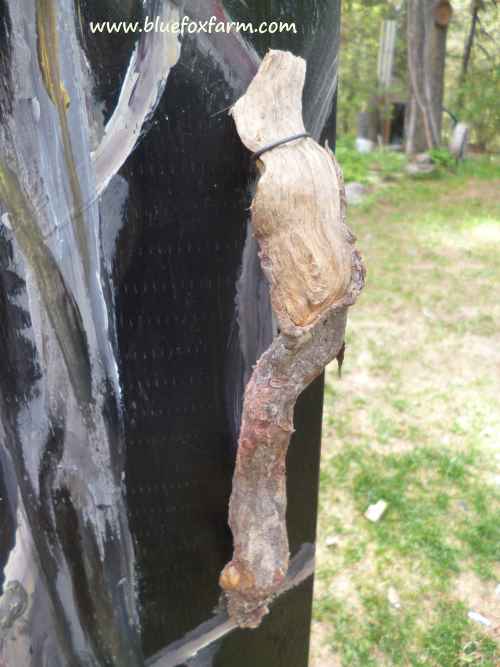 Painted like twigs and branches, the door
gets a matching twig handle

---
The Eclectic Eggporeum shows off some salvaged brass plated hardware.  Using some of the parts and not the lock and inner workings makes it easier to install them.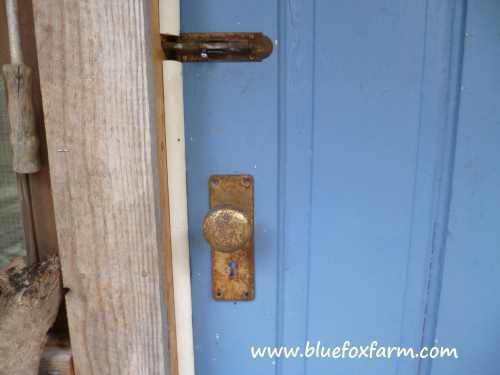 Salvaged and upcycled vintage hardware

---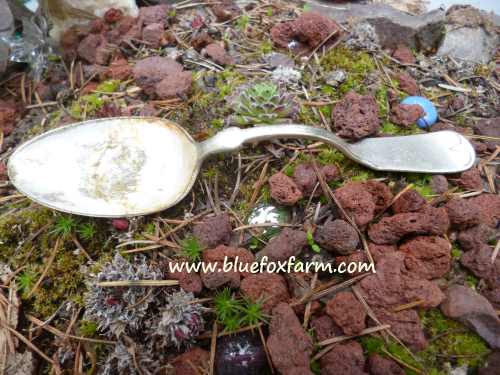 Vintage spoons don't have to be matching to use for hardware

---
The upcycled armoire project gets locked up with a vintage window latch.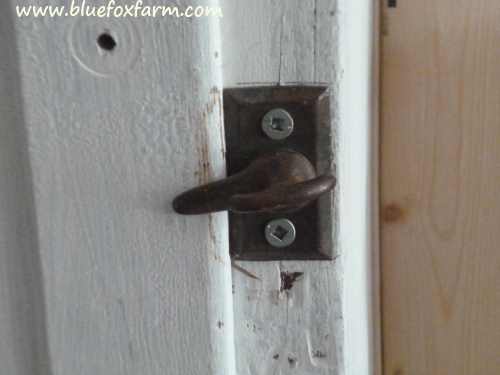 Window latches work well for smaller cabinets and doors

---
Sometimes all you need is necessity; after all, it is the mother of invention. 
When all else fails, look through your shed for some salvage to make into some unique and fun rustic hardware.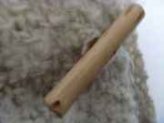 Twig Toggles
Learn what it takes to be creative - we all have the gene but how do we develop it? Get the free guide! Fill in the form below for your copy; (Don't be disappointed - use an email address that will accept the free download - some .aol email addresses won't.  If you don't see your download within a few minutes, try again with another email address - sorry for the bother.)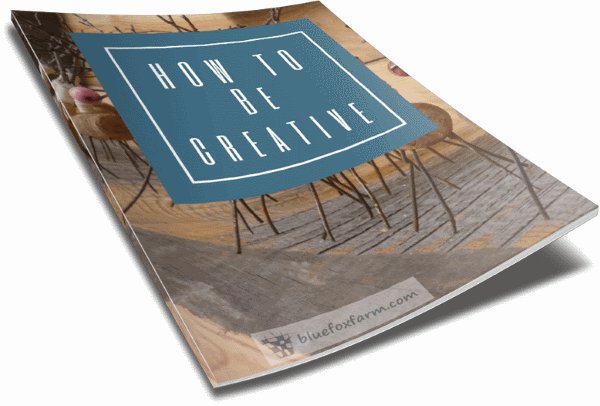 ---