Custom Search
Herbal Wreath

Textured and Fragrantly Scented

Jacki Cammidge is a participant in the Amazon Services LLC Associates Program, an affiliate advertising program designed to provide a means for sites to earn advertising fees by advertising and linking to amazon.com.
My garden has reseeded marjoram, many kinds of thyme and lavender to combine in a summer scented herbal wreath.

The main structure of a wreath like this is a coat hanger or other similar wire, stretched into a circle. 
The bunches of herbs can be tied to the wire with smaller wire or string, in sequence around the circumference.

In most cases, the herbs can be dried first so they retain their shape.  I also fill in with other scented garden plants to add more bulk to the wreath; many herbs are very slender.
Here are a few of the herbs and garden plants that do well in this type of wreath;
Oregano and Marjoram

Lavender

Salvia or culinary sage


Artimesia - either the feathery Silver Mound or the more robust Silver Brocade

Thyme - there are lots of taller species and varieties as well as the culinary Thymus occidentalis

The wreath can be made by gathering small bunches of herbs together and using florists tape to hold them, then attach them to the circle of wire with tape or wire. 
Display a wreath this delicate in an out of the way place, because otherwise small flowers will fall off as you pass by.  Make sure it is somewhere you can smell the fragrance of the summery herbs.

---
See more Unique Wreath Ideas here

---
Learn what it takes to be creative - we all have the gene but how do we develop it? Get the free guide! Fill in the form below for your copy; (Don't be disappointed - use an email address that will accept the free download - some .aol email addresses won't.  If you don't see your download within a few minutes, try again with another email address - sorry for the bother.)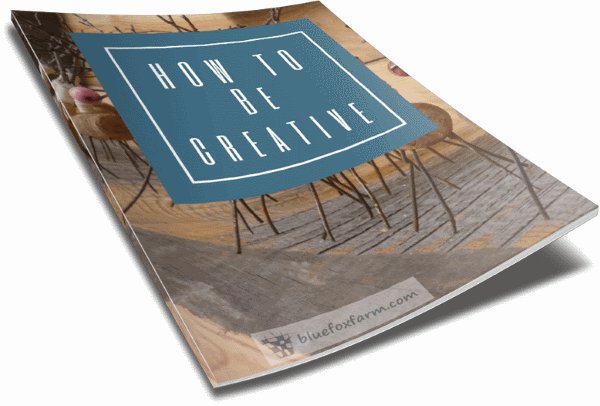 ---