How to Make a Rustic Scarecrow

Jacki Cammidge is a participant in the Amazon Services LLC Associates Program, an affiliate advertising program designed to provide a means for sites to earn advertising fees by advertising and linking to amazon.com. Other links on this site may lead to other affiliates that I'm involved with, at no extra cost to you.

An Autumn (or anytime) Tradition for your garden

The original scarecrows were probably made on the fly by an angry farmer - I can just see him peeling off all his gear to make something to keep the crows from his corn or other crops.
With what the farmer had in his pockets, and a few scraps and twigs, he could make a sentinel to stand guard over the field.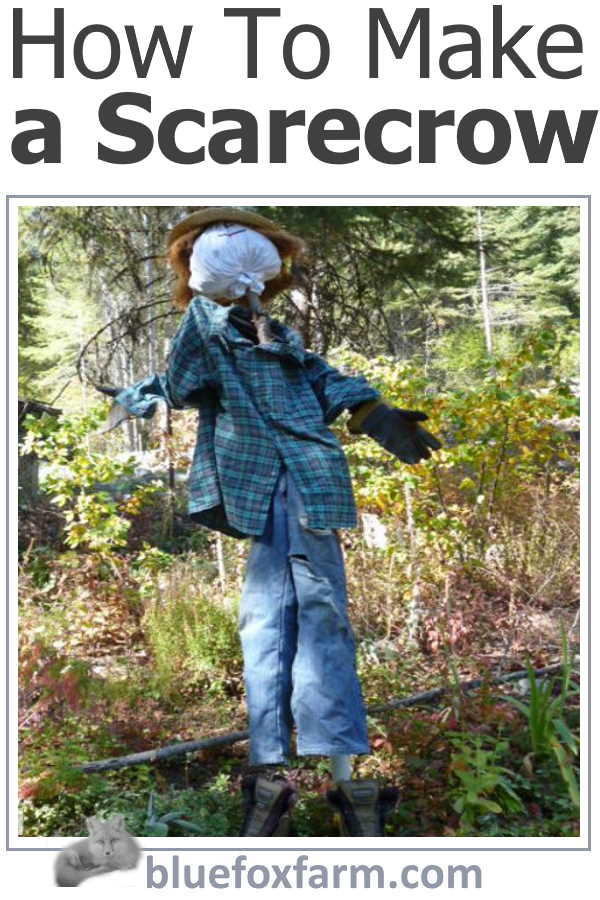 Making your own scarecrow is just as simple.
A few basic supplies, a long twig, a pillow case or old t-shirt, a plaid shirt and ragged pair of jeans, a couple of mis-matched work gloves, and a pair of boots and a straw hat, and you too can make a scarecrow in the same tradition.
Farmers didn't have access to the thrift store, but this is a great place to find just the right accessory for your scarecrows attire.

Nowadays, we make scarecrows just for fun, as a Halloween decoration. Enjoy making your scarecrow, and make sure you add a picture to the gallery below:

Start with a long twig, and remove any smaller ones

Tie wire holds the twigs for the arms in place on the longer twig

Raid the closet or the rag bin for some old ragged clothing

A piece of longer wire will hold the pants on, and also the boots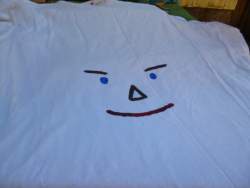 A face painted on the old t-shirt can be a few simple shapes - the crows won't know the difference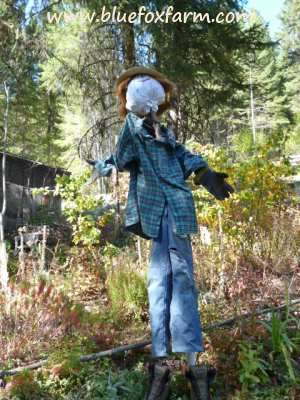 The finished Rustic Scarecrow, waiting for some crows
Are you motivated and inspired yet? If not, check out some of these great ideas below: (don't forget to add yours!)

Are you going to make a Scarecrow?
We'd love to see it!
Other Scarecrow Pictures...
Check through these great Scarecrow pictures to find some inspiration:

Learn what it takes to be creative - we all have the gene but how do we develop it? Get the free guide!
Fill in the form below for your copy;
(Don't be disappointed - use an email address that will accept the free download - some .aol email addresses won't. 
If you don't see your download within a few minutes, try again with another email address - sorry for the bother.)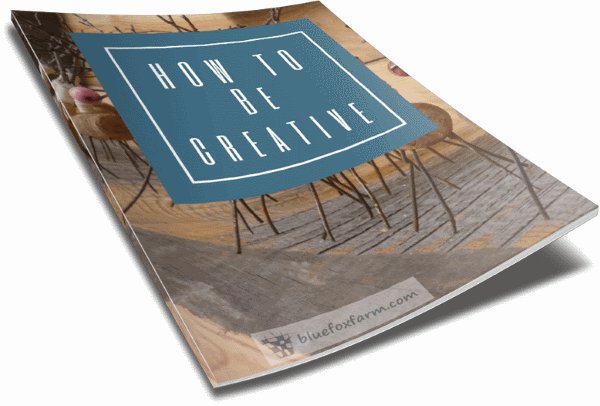 ---