The Eggporeum Autumn Display

Vintage Harvest Time with a Rustic Twist

Every so often, inspiration strikes and it's time for a change - this is usually triggered by the changing of the seasons.  Fall seems to inspire me - the cooler weather, maybe or the feeling that winter is just around the corner.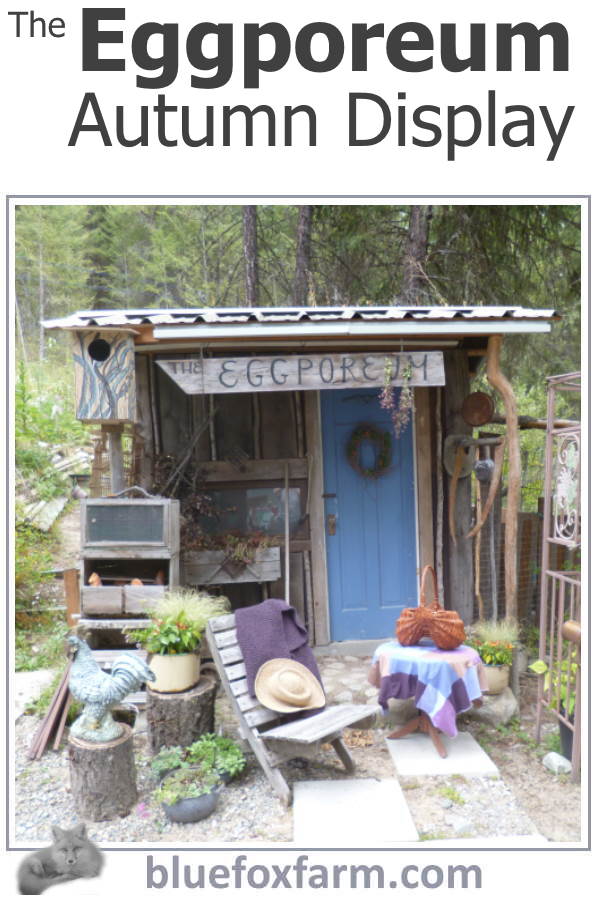 The Eggporeum lends itself to many themes.  It's run the gamut from chicken house, to bird themed museum, to vintage rustic displays of birds nests, granite ware planters and much more.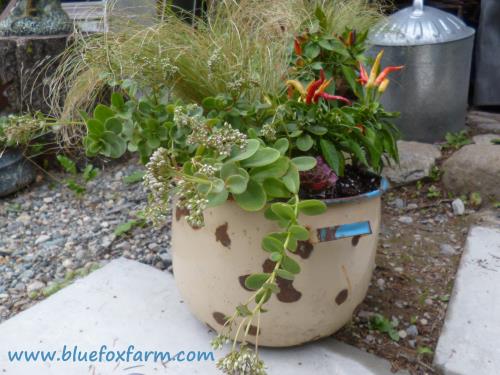 I have a different picture this year, and it involves more plantings in enamel ware buckets, lots of pumpkin, squash and gourds, and some twiggy things too. 
The old twig wreath even gets a facelift, with some orange rose hips and 'willow roses' which form from where a tiny wasp has laid its eggs.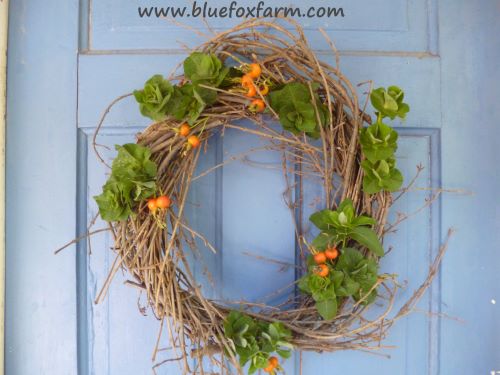 Twiggy Autumn Wreath
Over the years, I've collected several Christmas tree holders. 
These consist of a cup to hold a tiny bit of water, and usually a way of securing the stump of the tree in it. 
On these, there are three points of attachment in the form of three bolts that can be adjusted to make sure the tree is plumb and upright.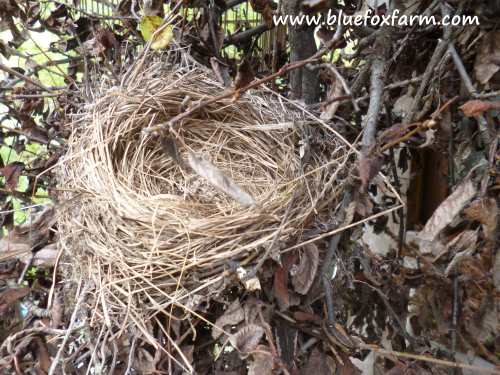 One of these is holding a witches broom, with a birds nest in it. 
Witches brooms form naturally in many species of tree; it's thought to be caused from a bacteria or fungus, and makes the tree form many smaller branches in a clump.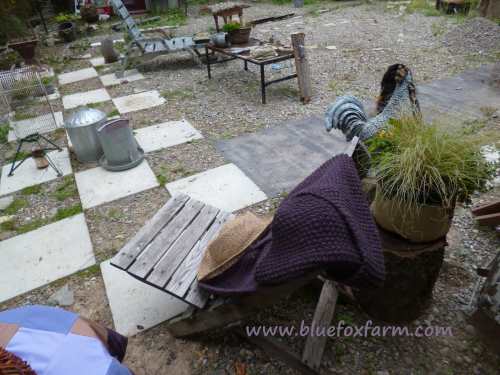 My colors seem to have gone away from just blue; adding mauve, purple, tan and orange has widened the spectrum to a much richer palette.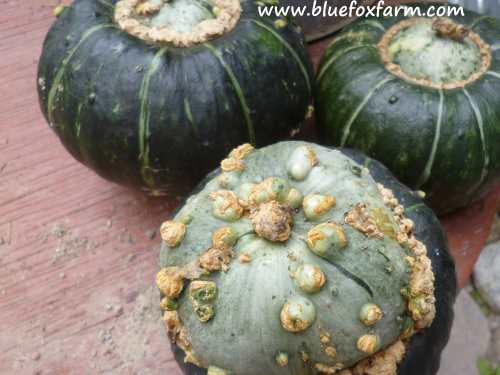 Pumpkins and squashes, especially warty turbans, add some harvest time flare...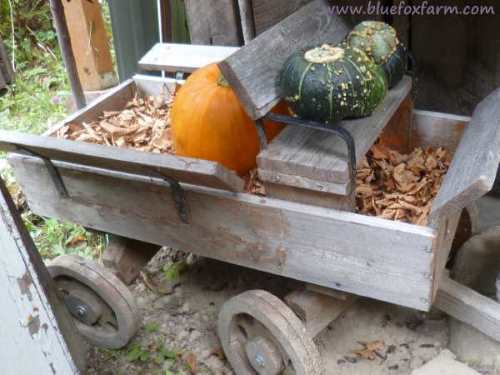 The window box, accented with the ash collector of a Hibachi, is full of Sempervivum (hens and chicks) flower heads, to collect seeds from.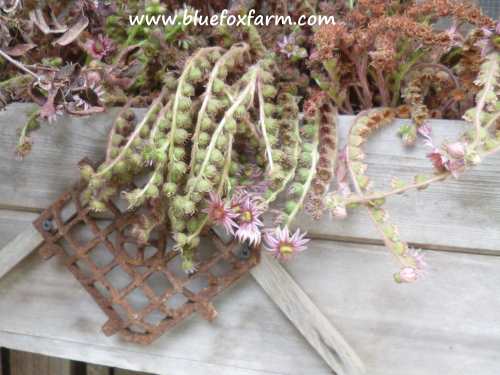 There are little vintage and rustic touches everywhere.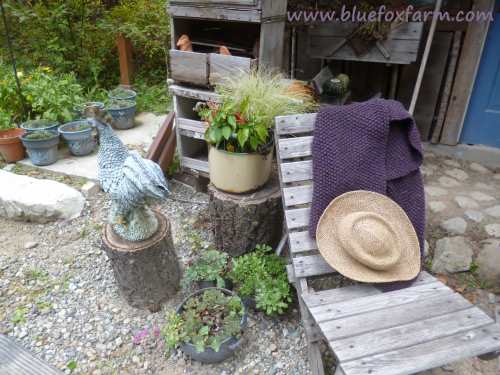 Old haying implements made into a scarecrow, baskets of leaves and other accessories that shout, Autumn is here! add a bit more country to an already rural backdrop.

---
---
Learn what it takes to be creative - we all have the gene but how do we develop it? Get the free guide!
Fill in the form below for your copy;
(Don't be disappointed - use an email address that will accept the free download - some .aol email addresses won't. 
If you don't see your download within a few minutes, try again with another email address - sorry for the bother.)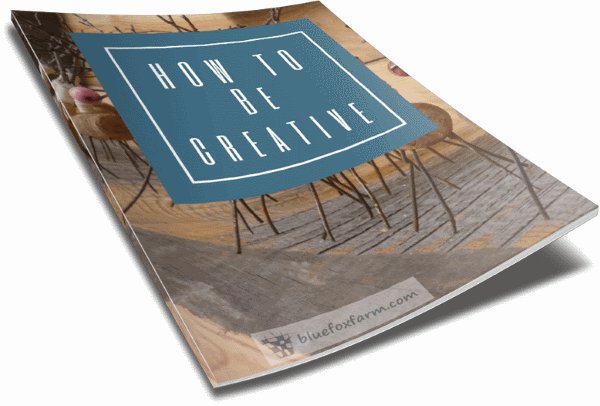 ---