How to Make Twig Handled Hypertufa Baskets

A Tutorial for a Unique Garden Craft

Jacki Cammidge is a participant in the Amazon Services LLC Associates Program, an affiliate advertising program designed to provide a means for sites to earn advertising fees by advertising and linking to amazon.com. Other links on this site may lead to other affiliates that I'm involved with, at no extra cost to you.

Got baskets salvaged from thrift stores? Looking for ways to use them in your garden crafts? Well, here's a way to utilize them for something really unique.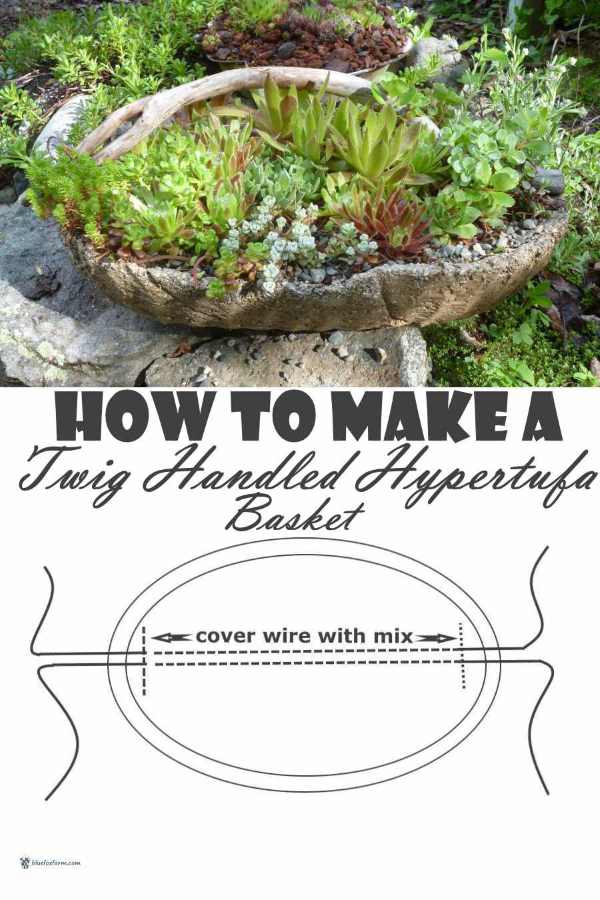 I had a whole lot of baskets of all sizes and shapes, and I knew that one day, I would find a use for them.
Inspiration struck when I saw the potential for using the baskets for hypertufa molds, and then adding a wiggly twig for even more charm and character. 
Combining two of my favorite materials (twigs and hypertufa) to create some very interesting planters and containers for some beautiful alpines or hardy succulents is a match made in heaven.
This short tutorial shows how I made some of these creations:

| | |
| --- | --- |
| Baskets are everywhere, for free | Deciding which twig goes with which basket... |
...much more difficult...

The baskets were chosen for this project based on the size and the pattern of the weaving; using thin poly film to line them with before pressing the hypertufa mix into them will allow the pattern to show - the thinner the poly, the better the pattern of the woven twigs will show through.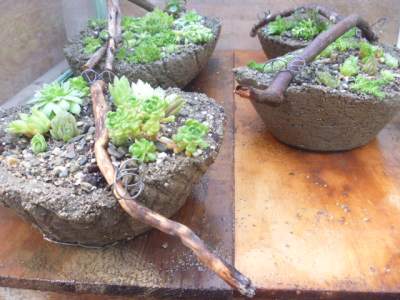 The finished Twig Handled Hypertufa Baskets - planted with many different Sedum and Sempervivum
Two pieces of wire are laid into the hypertufa mix - put in a thin layer, then the wire, then another layer of the mix.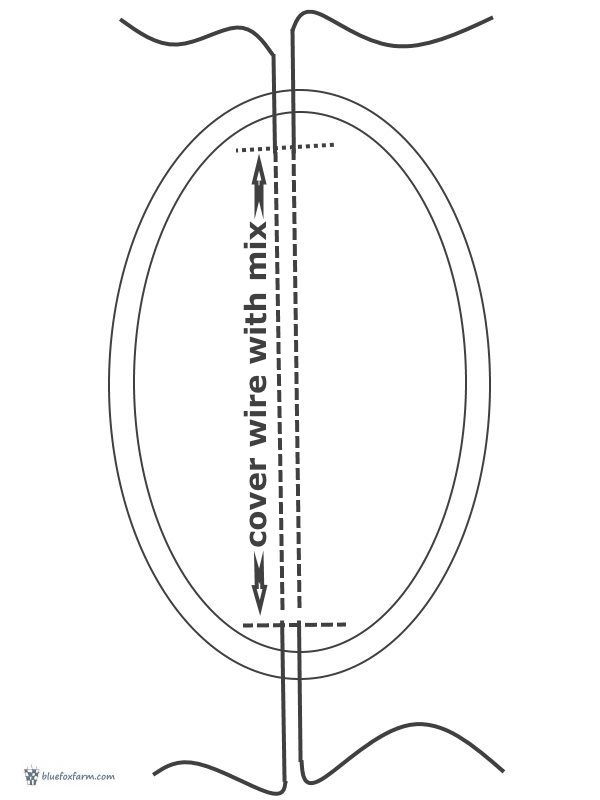 These are where you'll attach the two ends of the twig.
Make sure the hypertufa is thick enough - too thin, and the wire will pull through if you lift the finished container by the handle.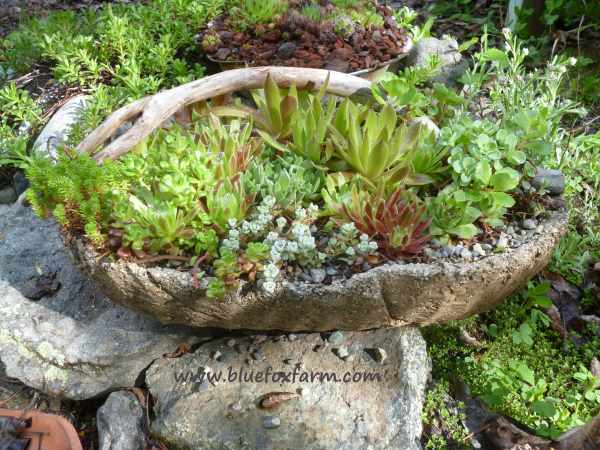 ---
Finding uses for thrift store finds and rustic salvage always gives me a thrill - and this project was no different. I like combining two completely different materials (or three in this case - the basket for the mold, the hypertufa, and the wiggly twig) to make something really unique and different for succulent plant displays.
As an avid collector of hardy Sedum and Sempervivum, I'm always looking for something to plant with them.

Don't forget to share your rustic craft with me! I love seeing how people take an idea and make it totally their own.

You might need these supplies;

Learn what it takes to be creative - we all have the gene but how do we develop it? Get the free guide! Fill in the form below for your copy; (Don't be disappointed - use an email address that will accept the free download - some .aol email addresses won't.  If you don't see your download within a few minutes, try again with another email address - sorry for the bother.)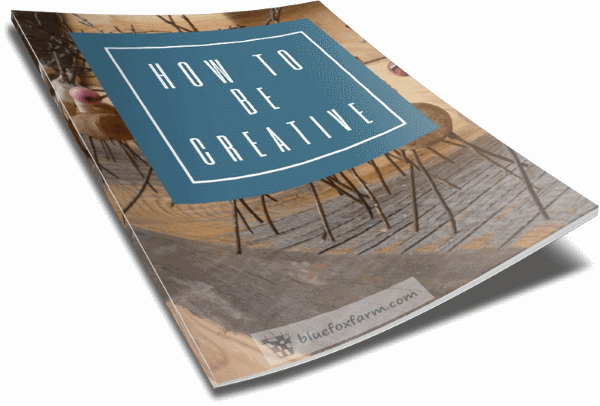 ---