Twig Handles

Get your rustic on; add a wiggly twig or root handle to baskets, creels, totes and caddies

Twigs to be made into twig handles for rustic wooden boxes, trugs, baskets, creels, bird cages and gates can be found everywhere there are trees or shrubs, or in any river that has a flood stage in spring.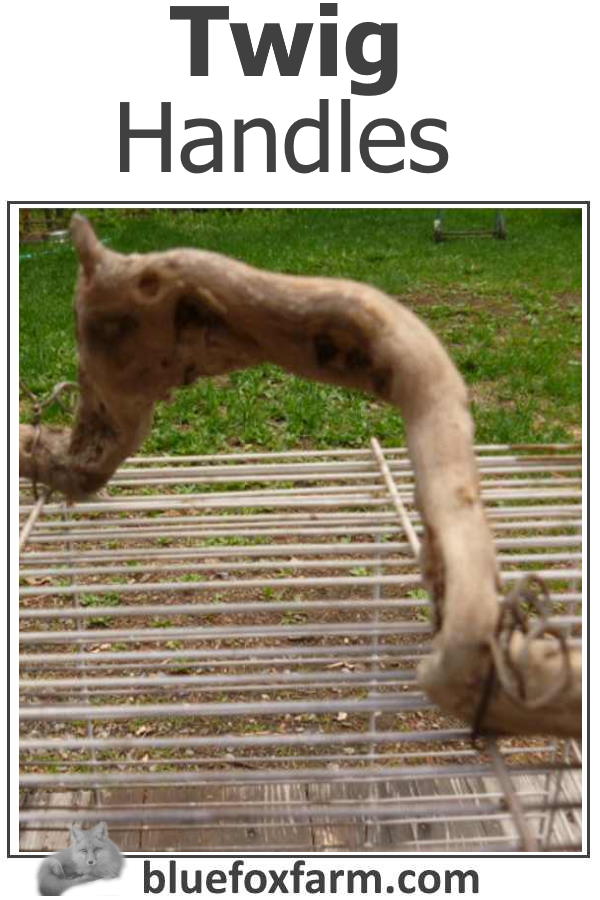 In most cases, the wiggly growth is not desirable for ornamental purposes and usually is pruned out. Wherever trees and shrubs get overgrown in orchards and gardens, twig handles can be found.
I collect them on my travels to the river where many weathered roots and twigs can be found on the riverbank.
If I go on a hike, I'll see them there too. For the most part, simple salvage operations will give good results, and the twig handles can be found on the ground. In other cases, radical surgery will be necessary.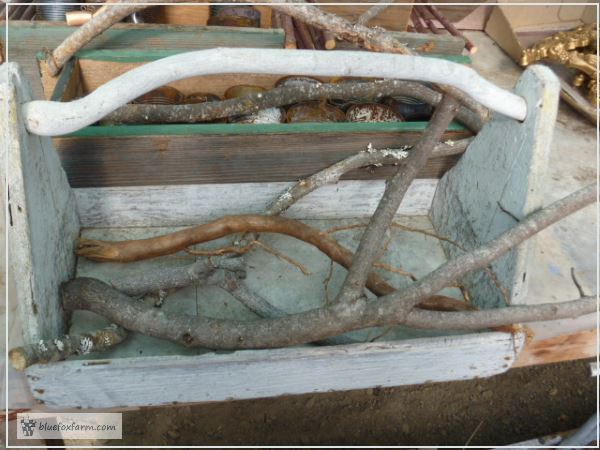 Twigs for handles are made on purpose by bending the stems of willows or other shrubs over and weighting them down – it may take a year or two of growing like this to form the proper handle shape, after which time you can prune the branches off.
You can also bend rods of willow or other twigs and tie them into the size you require. After allowing them to dry for a week or two, you can take the string off and use them on your crafts.
I like to dry the twig handles out for a while to make them stronger, as sometimes they are still too flexible.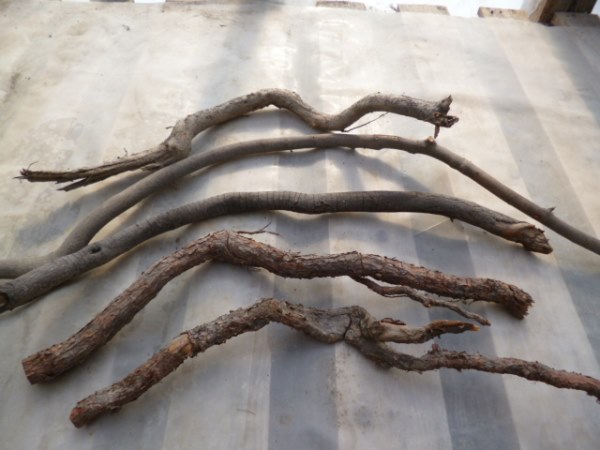 A selection of twigs that will make great handles: starting at the top, poplar root, two bent branches of Russet Buffaloberry, and two pine tree roots
I attach them with wire wrapped around the ends and woven in to the basket or trug, or sometimes drill a hole through the ends of the handle and nail it in place. See more about wire techniques here.
The white twig handled tote in the picture above is constructed differently - the sides are plywood, with a hole drilled close to the top, and the ends of the twig (which may need to be rasped or filed to fit) are inserted.
Drill a small hole down through the plywood and the twig and nail it to hold it in place. This technique is easiest to do before completely building the piece so you can get the handle in place.
A wiggly twig handle can make a project – adding that final touch of rustic simplicity.
Learn what it takes to be creative - we all have the gene but how do we develop it? Get the free guide!
Fill in the form below for your copy;
(Don't be disappointed - use an email address that will accept the free download - some .aol email addresses won't. 
If you don't see your download within a few minutes, try again with another email address - sorry for the bother.)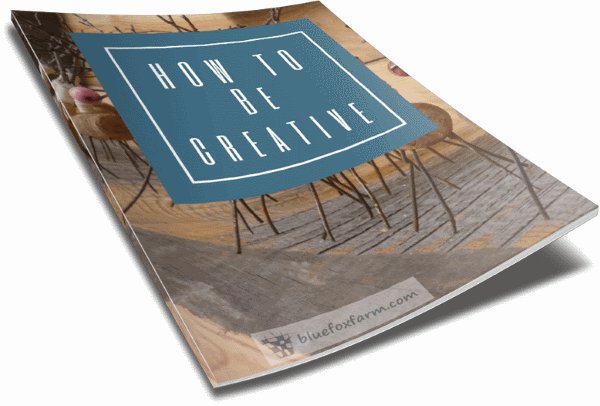 ---