Hypertufa Fissures

Rugged Cracks, Crevices and Craggs

Mimic the crevices and cracks of natural rock and give your alpine plant collection and hardy succulents a unique perspective on life in captivity.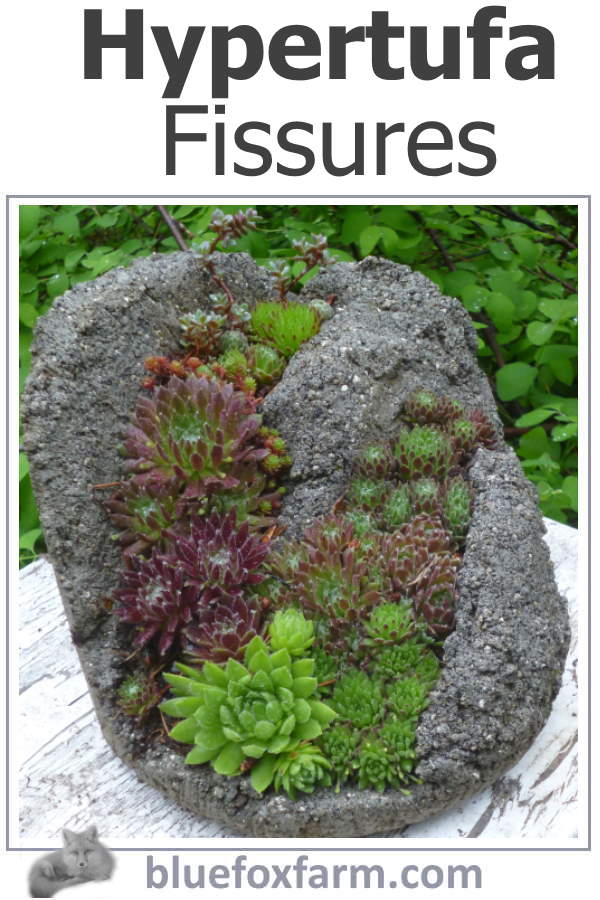 The real thing is spectacular, but real rocks are not always available in your area.
If you don't live where native stone can be used to plant hardy succulents or other alpine plants in, make your own copy, which is how I came up with this idea.
I make hypertufa fissures free form, using a plastic bag full of crumpled newspaper to form a hollow area for the soil mix. Copy the way that rock forms naturally, in layers, or folded back on itself.
You can make several planting pockets on a flat backed piece so it can hang on a wall or fence, or make a taller multi pocket piece.
I usually join all the planting areas to make it easier to water, or at least for the roots to creep through the holes and find moisture.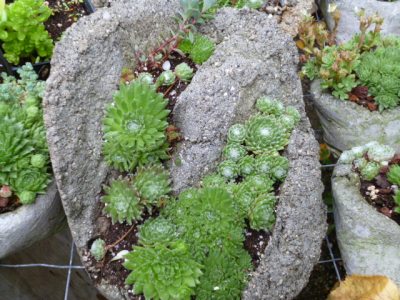 What a difference a year makes...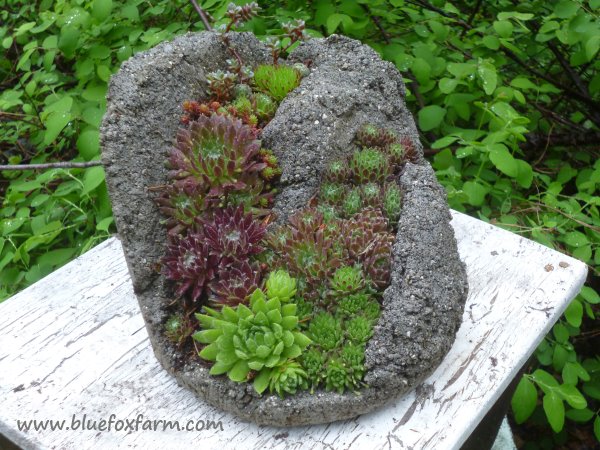 ...or even a few weeks...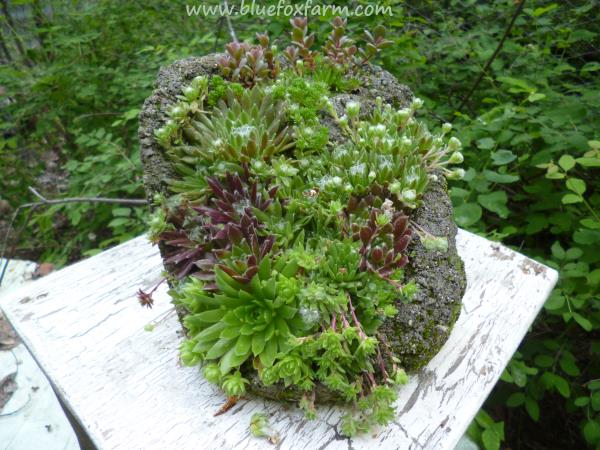 To join the pieces, a slightly different hypertufa mix is required, with the addition of a bonding agent – this can be as simple as carpenters glue, at a rate of about ½ cup per 10 cups of dry mix. Add it to the water that you'll use to mix it for good distribution.
It's advised to use a mineral soil to plant into the fissures, not one with lots of aggregate, as this helps the plants survive in a droughty environment by the capillary action of the soil moving the moisture from the bottom layers.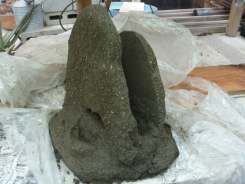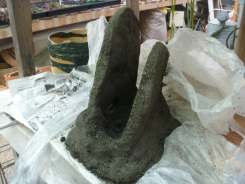 If you make several flat plates, you can join them onto a base of more hypertufa once they're dry, but this involves using the addition of glue method outlined above to make it stick.
This can make a moveable crevice garden, a spectacular focal point in your display.
I've also seen real rocks combined in exactly the same way with hypertufa holding it together to make some incredible examples of miniature mountains. There is no limit but your imagination.
Keep in mind that hypertufa fissure planters like these will be extremely well drained, which fortunately is exactly what hardy succulents and alpine plants like.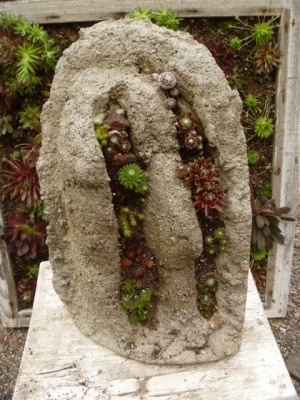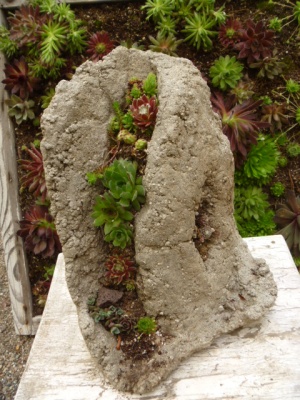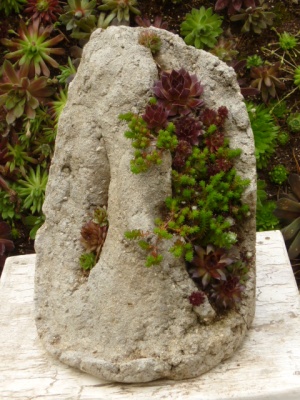 ---
---
Learn what it takes to be creative - we all have the gene but how do we develop it? Get the free guide!
Fill in the form below for your copy;
(Don't be disappointed - use an email address that will accept the free download - some .aol email addresses won't. 
If you don't see your download within a few minutes, try again with another email address - sorry for the bother.)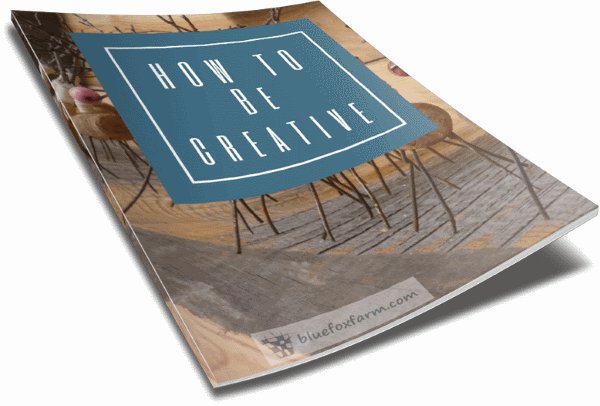 ---