Mushroom Solar Lights

Upcycling at it's finest...

Got some cool glassware dishes and old crystal vases hanging around?  Find an old solar yard light and make yourself a Mushroom Solar Light; they're easy!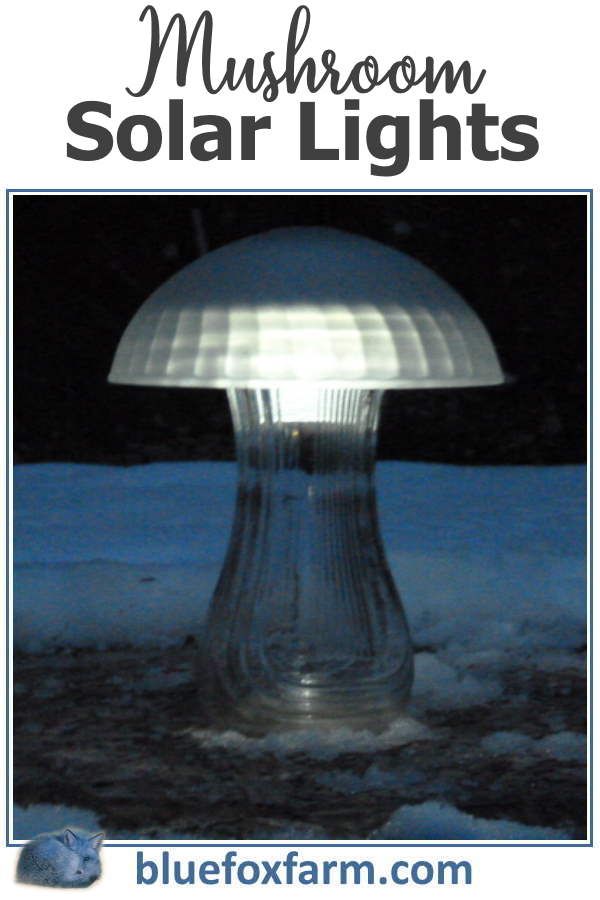 There are many solar lights out there, many of which just never seem to quit, even when they're totally out of style. 
Don't worry, here's a way to use the technology in a completely unique way - your way.

Old glass dishes, crystal vases and other clear glass thrift store treasures are the key to this craft. 
I've used a glass vase (probably one that someone in hospital had their flowers in) and one of those horrible 'boob' lights that were so popular a few years back.
This is just the opaque glass shade with a swirly pattern. 
It's important to make sure that the solar panel that is where your solar light gets it's battery charged is able to get enough light. 
You'll know if it doesn't, because after a while your light won't work as the battery runs down.
This solar light actually comes apart really easily; it's just a twist type of attachment.  I took the top part of the light off, which will fit into the vase;

The out of date solar light still works but it's hideous...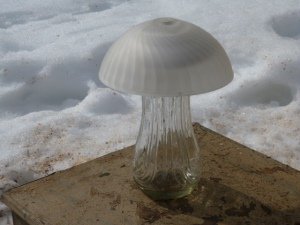 ...so transform it into something totally unique!

Keep your eyes peeled for smaller vases, with little crystal bowls for the top of the mushroom, and have a cluster of them, crowding around the lighted one. 
This is a very different way to light the path to the garden, or along the driveway.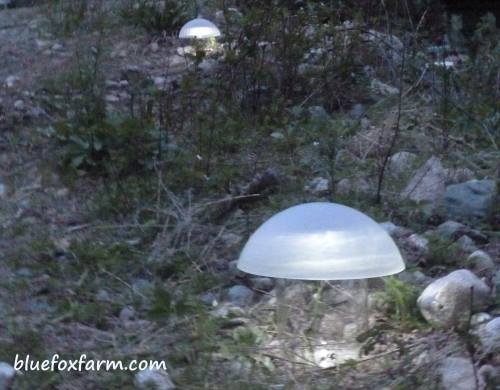 When you set these out along a pathway, make sure they're level and plumb and won't fall over.  Being glass, they could shatter and be a danger to bare feet.

---
---
Learn what it takes to be creative - we all have the gene but how do we develop it? Get the free guide!
Fill in the form below for your copy;
(Don't be disappointed - use an email address that will accept the free download - some .aol email addresses won't. 
If you don't see your download within a few minutes, try again with another email address - sorry for the bother.)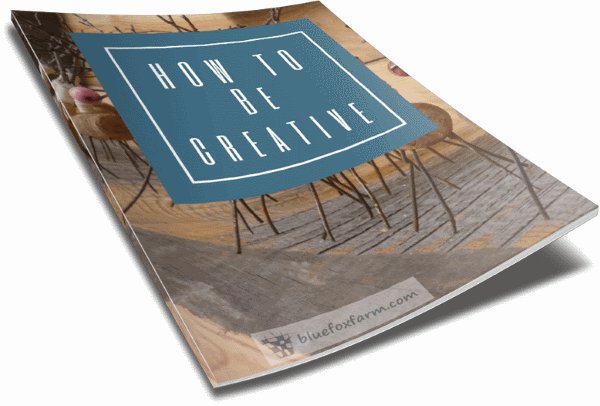 ---