Red and Rustic

An Accidental Theme

Jacki Cammidge is a participant in the Amazon Services LLC Associates Program, an affiliate advertising program designed to provide a means for sites to earn advertising fees by advertising and linking to amazon.com. Other links on this site may lead to other affiliates that I'm involved with, at no extra cost to you.

Lately, things have appeared in my life that all have a theme; red, and rustic.  First it was the garden weeding stool, with a faded red seat like a tractor.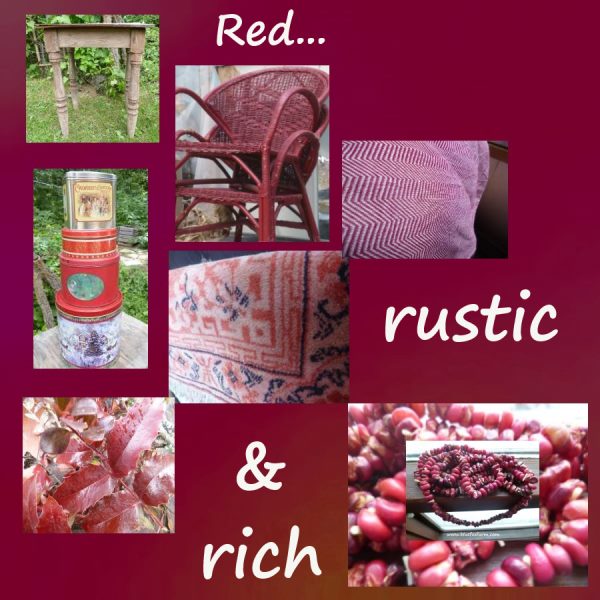 Then, the little rustic table with the faded rusty paint appeared, and begged to be rescued from the recycle center, under the frowning gaze of he who must be obeyed.
Next I scrounged the funny curved pieces of wood, which turned out to be table legs for another little table; that's a project of a different color.
Metal tins that have gathered dust for ages on my shelves in the kitchen needed a sponge bath; some are vintage, others just reproduction.  That doesn't matter, as long as they're red.
I'm having fun with the serendipity of it all, and can't wait to see what else red and rustic shows up out of the blue...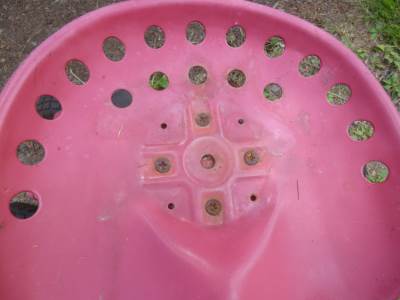 This is where it all started; with the red tractor seat...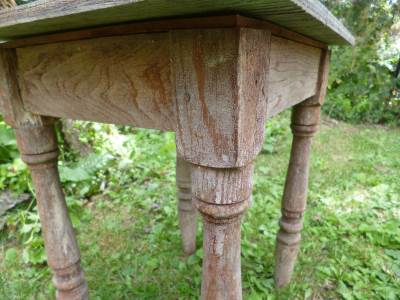 Rustic and rust colored wooden table needs a new top...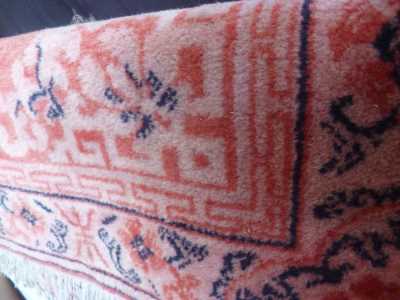 A red Chinese rug...

...will be perfect with the red wicker chairs.

Curtains, maybe?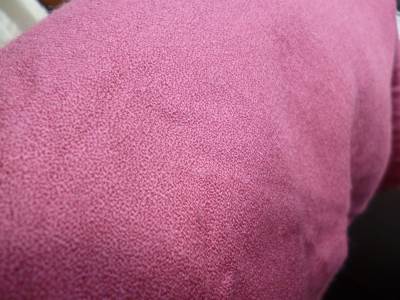 Some pillows with red velvet or red plaid?

More color...

I love the color of this sign, with the red background.

A rustic garden wreath in red tones would be the perfect accent...

The lovely jewel tones of these beads are not a surprise when you figure out what they really are - pomegranate seeds!

So there you have it; I'm on a red and rustic kick.  Updates to follow, as the cottage gets built - I have to have somewhere to put the items here, after all.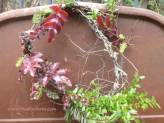 Rustic Garden Wreath
Learn what it takes to be creative - we all have the gene but how do we develop it? Get the free guide! Fill in the form below for your copy; (Don't be disappointed - use an email address that will accept the free download - some .aol email addresses won't.  If you don't see your download within a few minutes, try again with another email address - sorry for the bother.)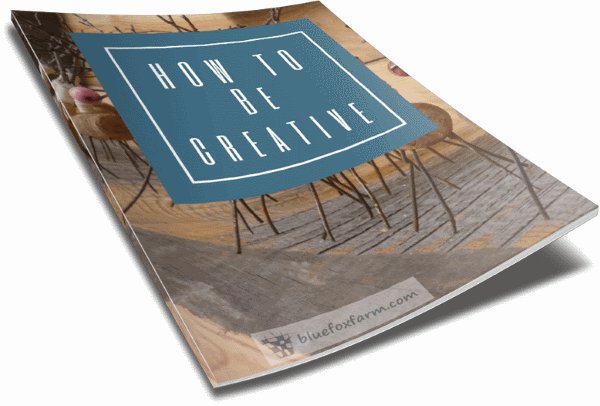 ---