Rustic Christmas Ornaments - Apple Dolls
by Jacki
(Grand Forks, B.C.)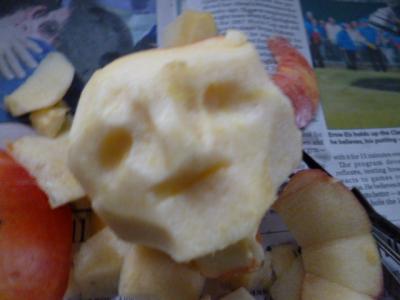 make the rough shape with a paring knife
I used to make these apple dolls just to sit on rustic twiggy chairs or to stand around on a dolls house porch, but there is absolutely no reason why they couldn't be hung on a tree or displayed on your mantle.

The apple heads are simple to make - if you've got a few apples that are starting to dry out, carve them into a head with a rudimentary face, then hang them somewhere to dry out, like over your woodstove. These take about three weeks to dry enough to make them into the doll.

First of all, peel the apple, then gouge out some of the apple flesh to make eye sockets, a chin and nose, and run some wire bent in half like a big hairpin to give you something to attach the clothing to, and to hang it from.

If you want to make them standing, find a bamboo skewer and a piece of polymer clay or other pliable type of material, and impale the apple on the skewer. The clothes will hide the skewer.

As the apple starts to dry out, you can carefully form the features to be even more detailed.

Two pipe cleaners for arms, a few scraps of old fabric and a bit of yarn for hair, and you have a delightfully aged old crone for a totally unique and different holiday display.


Learn what it takes to be creative - we all have the gene but how do we develop it? Get the free guide!
Fill in the form below for your copy;
(Don't be disappointed - use an email address that will accept the free download - some .aol email addresses won't. 
If you don't see your download within a few minutes, try again with another email address - sorry for the bother.)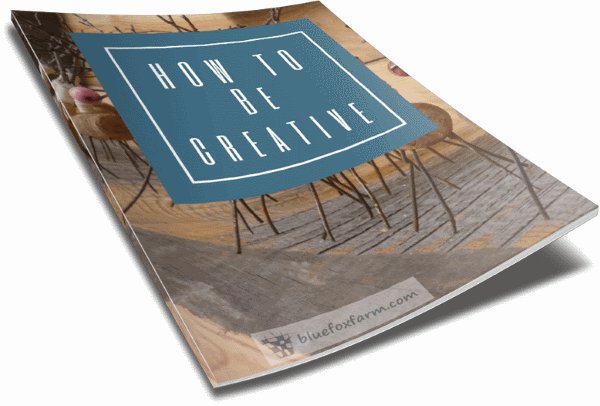 ---