Twig Wreath

Country Accent using Natural Materials

Jacki Cammidge is a participant in the Amazon Services LLC Associates Program, an affiliate advertising program designed to provide a means for sites to earn advertising fees by advertising and linking to amazon.com. Other links on this site may lead to other affiliates that I'm involved with, at no extra cost to you.

Twig wreath making is an easy country craft; they are simple to make, but so effective in adding a primitive accent to a porch or your home.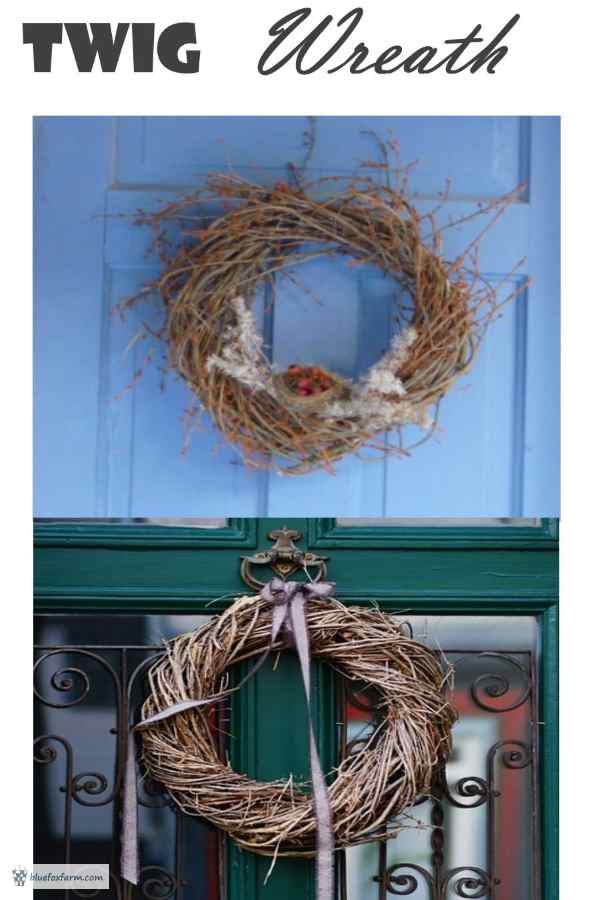 Wreaths are not just a Christmas or winter time decoration, they can be used all year. 
I make several different kinds of twig wreaths; some start with a simple loop of wire, like a coat hanger bent into a circle, with bunches of small twigs wired to it. 
Other twig wreath begin with a long sapling bent into a circle and wired, or just twisted to create a circular form. 
Then more slender twigs are wrapped around it to make a unique wreath for a door or porch decoration.

It's important to retain the character of the rustic twigs; stop before it's too perfect and looks machine made. 
The handmade character of these kinds of rustic and twiggy things is their most important attribute.

I routinely give these kinds of wreaths a facelift - with the addition of other items that you find in the garden or from nature, you can change the whole appearance of it. 
You can use nuts of all descriptions, from acorns to walnuts - simply drill a tiny hole in them, glue a short length of wire into the hole, and gently wire those in bunches onto the wreath.

Or, in the fall, sprigs of rose hips turning color add a whole other look.  Some years, there are 'willow roses' which form when tiny wasps lay their eggs in the stems of willows.  The leaves around the hole are deformed into fantastical rose like growths.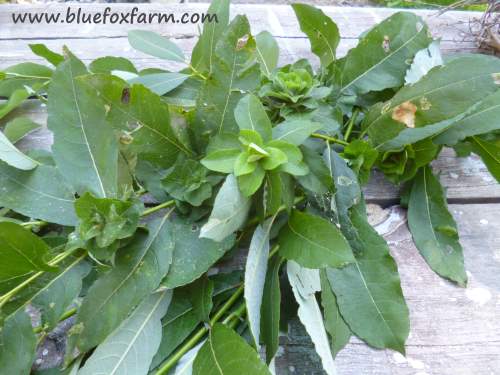 Willow Roses - see what they look like here...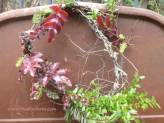 Rustic Garden Wreath
Learn what it takes to be creative - we all have the gene but how do we develop it? Get the free guide! Fill in the form below for your copy; (Don't be disappointed - use an email address that will accept the free download - some .aol email addresses won't.  If you don't see your download within a few minutes, try again with another email address - sorry for the bother.)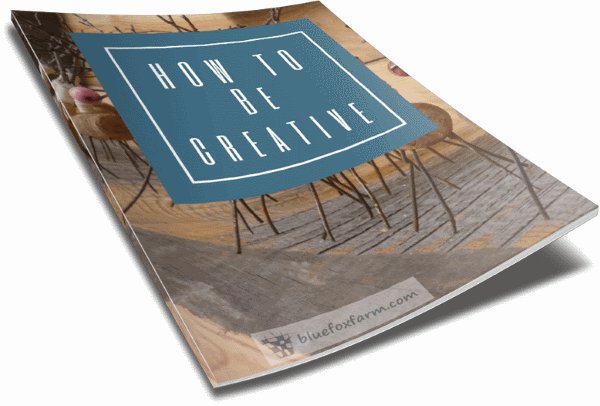 ---